There's a lot of scuba equipment out there, and there are a few big brands that dominate the market. But not all scuba equipment is created equal, and some brands definitely do better at women's scuba gear than others.
With tens of thousands of women chatting about scuba equipment everyday in our Facebook group, we're confident in saying we've got some expertise in the topic!
Whether you're shopping for a scuba mask, investing in a regulator set, or looking for the best women's wetsuit, here are the community favourite dive gear recommendations from head to toe.
---
Best Scuba Masks for Women
Scuba masks are a very personal piece of equipment, so it's impossible to make a one-size-fits-all recommendation. However, when it comes to choosing a dive mask for women, our community tends to recommend smaller frames which can often suit women's features better. Here are some of the favourites!
Looking for more? The best mask is one which fits you – read our full guide to choosing and fitting a mask here!
---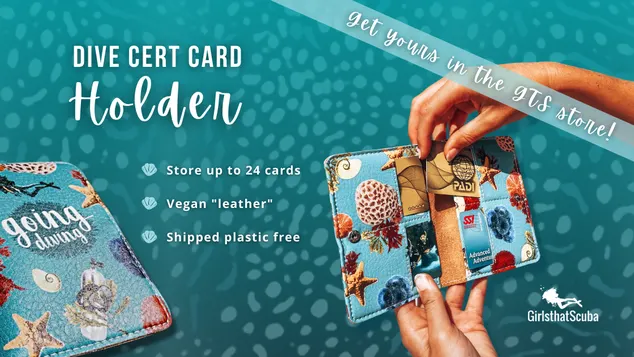 ---
Best Women's BCDs
BCD designs for women have come a long way, and we're no longer restricted to the uncomfortable basic jackets which you probably learned to scuba dive in.
When it comes to women's BCDs, many of the styles will have shorter backplates, more comfortable shoulder strap placement, and better positioning for integrated weights to suit a variety of women's bodies. Here are some of the most loved BCDs loved by the Girls that Scuba community!
Looking for more options, with jackets, hybrids and wings? Check out our full guide to women's BCDs!
Zeagle Zena
This BCD comes up time and time again when our members ask for recommendations. The modular style is ideal for customising the fit, and the back inflate with a variety of attachments and pockets makes it a fantastic hybrid option whilst keeping the comfort of a jacket.
Shop Zeagle Zena from the US

Scubapro Hydros Pro
The Hydros is certainly an investment, but it's worthwhile. Fast-drying monoprene materials make it great for travel, and we love the attention to detail of swivel shoulders, shorter inflate hose, and a smaller bladder (size-dependent) on the women's version.
Shop Hydros from the UK
Shop Hydros from the US

Aqua Lung Rogue
Another option with modular sizing, meaning you can switch out panels to create the perfect size for you. Despite being more stripped back, this BCD is still incredibly comfortable and has a deceptively large amount of storage!
Shop Rogue from the UK
Shop Rogue from the US
---
Best Scuba Regulators for Women
Just like with shopping for a scuba mask, women with smaller facial features may benefit from choosing the right regulator. Some regulator second stages are designed to be smaller and more lightweight, which is ideal for reducing the jaw fatigue which can set in after a couple of long dives.
Here are some of our favourite scuba regulators for women.
Apeks XL4 Ocea Regulator
The Apeks XL4 is the world's most environmentally friendly regulator, formulated from recycled materials and post-consumer waste. This regulator is based on the original XL4 and XL4+. The lightweight nature of the regs makes it ideal for travel diving, but is also certified for cold water use making it a great all-rounder.
Shop Ocea from the UK
Shop Ocea from the US

Aqua Lung Mikron
The Mikron is the smallest and lightest weight regulator in the Aqua Lung line, making it another great option for the travelling diver. The performance is not sacrificed by the extreme compactness of the regulator, with balanced first and second stages which produce excellent breathing performance.
Shop Mikron from the US

Scubapro MK25 EVO S600
Whilst it doesn't boast the same lightweight benefits as the other two, this regulator set is a classic – and for good reason.
The Scubapro MK25 EVO S600 is a high performance regulator designed for cold conditions. The MK25 features a balanced piston first stage with 30% increased freezing resistance, greater inhalation sensitivity for ultrafast breathing response, and extra high air flow no matter how cold the water temperature.
Shop MK25 from the UK
Shop MK25 from the US
---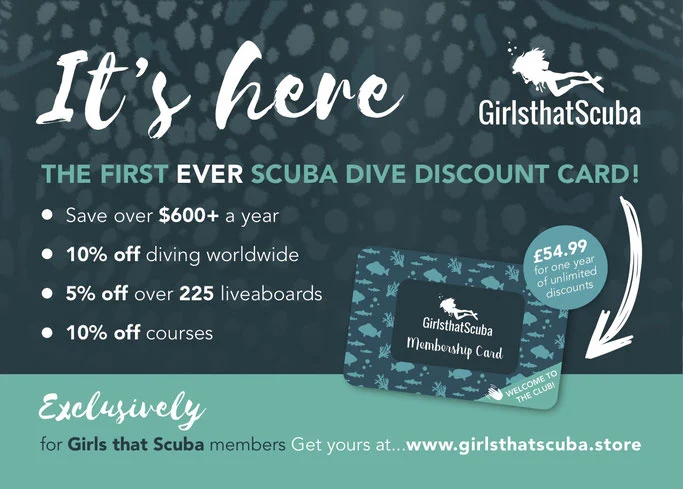 ---
Best Women's Wetsuits for Scuba Divers
Alongside your BCD, a wetsuit designed specifically with women's bodies in mind will make the biggest difference to your comfort underwater. For a perfect fit, custom is the way to go, but that's not always the most affordable option.
Here are some of the most loved wetsuit brands from the GTS community.
Looking for recommendations for plus size wetsuits and swimwear? Check them out here!
We also have a full guide to the best women's wetsuits for scuba diving, with recommendations from warm water suits to semi-dry options!
Aqua Lung Aqua Flex 5mm
The super stretch neoprene in the Aqua Flex line provides the ultimate in comfort and quality. With three times the stretch of regular neoprene, gone are the days of struggling in and out of your suit. Plus, who wouldn't love that galaxy print?
Shop from the UK

Bare Evoke 5mm
When it comes to brands which get women's sizing right, Bare comes up time and time again. Their Evoke is incredibly popular for offering fantastic insulation, great sizing, and championing more environmentally friendly materials. Also available in 3mm and 7mm.
Shop Bare Evoke from the US

Aqua Lung Xscape 4/3mm
For a truly eco-friendly wetsuit, look no further than the Aqua Lung Xscape wetsuit. Constructed from plant-based Yulex, this is another fantastically stretchy offering from Aqua Lung, and yet another great design!
Shop from the UK
Shop from the US

Fourth Element Xenos 5mm
A classic in the world of exposure suits, you can't go wrong with a Fourth Element wetsuit. The Xenos is available in 3mm and 5mm, and this is yet another stretchy suit which is easy to don and doff. They're also incredibly durable suits which will maintain great condition for many years of diving.
Shop Xenos from the UK
Shop Xenos from the US

Truli Wetsuits
We love championing small, women-owned businesses – and it's even better when they come from within our own community! Mia Toose created Truli Wetsuits through seeing first hand the struggles faced by women trying to find great fitting wetsuits. Their sizing is unique, and they offer everything from sleeveless shorties (perfect for layering) to full length 5.5mm suits.
---
Best Drysuits for Women
If you're planning on plunging into cold water, a wetsuit might not be enough for you. Check out a couple of our favourite brands below, and make sure to read our full guide to the best drysuit brands for women to guide your drysuit shopping experience.
Want to know about the ultimate drysuit accessory for women? Learn about the She-P here!
Fourth Element
We love their wetsuits, and their drysuits are also a fantastic investment. The custom sizing for the Argonaut means you'll have an expertly fitted suit, with the ability to customise the accessories based on your needs. They offer a trilaminate suit, the Argonaut (pictured), and a neoprene option in the form of the Hydra.
Shop from the UK

Santi
Polish brand Santi are experts when it comes to trilaminate suits, and they offer an impressive range of women's sizing.

Bare
Just as with their wetsuits, our community praise the sizes offered by Bare in their drysuits. Their neoprene offerings are particularly popular, with the Guardian Pro Dry and Guardian Tech Dry being firm favourites.
Shop Bare Drysuits from the US
---
Scuba Boots for Women and Smaller Feet
Whilst boot styles aren't specific to women, women may have smaller feet and sourcing smaller sizes can be a challenge. Here are some boots we love, some of which have smaller sizes available!
---
Best Scuba Hoods
Hoods are another item which aren't really specific to women, but they're an important part of keeping yourself warm underwater! Here are some of our favourite picks.
Fourth Element Hoods
Stretchy neoprene makes these a comfortable option which fits closely to the head to keep you warm. Fourth Element hoods are available in 3mm, 5mm, 7mm, and a 7mm Cold Water version with a longer bib – there's a hood for all water temperatures! They're also available in sizes from XS-2XL.
Shop Fourth Element Hoods from the UK
Shop Fourth Element Hoods from the US

Apeks Zippered Heat Hood 7mm
If donning and doffing a hood is tricky for you, Apeks offer the perfect solution with their zippered Heat Hood.
Shop from the UK
---
Scuba Gloves for Women
Much like with small feet and boots, women can often have smaller hands. We love brands which offer smaller scuba glove sizes to be more inclusive to women!
Getting the size right with gloves is essential as any extra air space will make your hands cold, but too-tight gloves will restrict your movement. Here are our picks for gloves which offer small sizing.
Fourth Element 3mm Gloves
Fourth Element's stretchy neoprene strikes again – it's just as practical for gloves as it is for suits and hoods! With six sizes from XS-2XL, you'll be sure to find a fit. They're also available in 5mm, and as a 7mm mitt.

Waterproof G1 5mm Gloves
An added zipper at the wrist makes it much easier to put these gloves on and remove them. Sizes from XS-2XL. Also available in 3mm, a 5mm 3 Finger variation, and even extremely hardwearing 5mm Kevlar Gloves.
---
Best Women's Scuba Fins
Choosing the right fins will really depend on the type of diving you're doing, so this is a small selection of different styles which are popular with the Girls that Scuba community.
After more fin options? Read our full post on buying scuba diving fins!
---
Rash Vests, Leggings & Dive Skins for Women
Whether you're diving in a tropical destination or you need something to help your wetsuit glide on easier, dive skins and scuba base layers are ideal. There are so many brands creating beautiful, marine inspired rash guards and leggings for scuba divers! Here are some of our favourites.
Many of these brands offer discounts to Girls that Scuba Membership Card holders, so make sure to check out who's in and get your card.
Looking for the best leggings and layers for plus sized divers? Check out the post here!
---
Girls that Scuba Accessories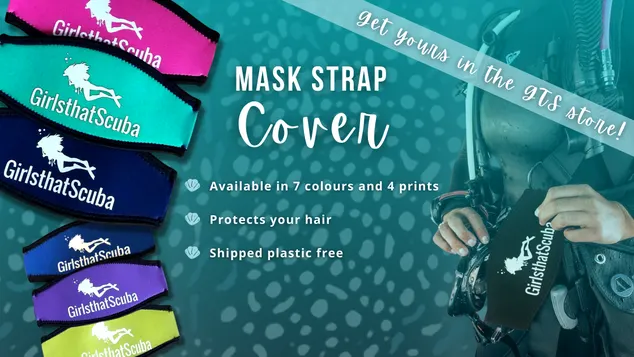 ---