If you're looking for plus size wetsuits, scuba diving leggings, and swimwear in plus sizes, you're in the right place.
For many years people have struggled to find sizing which extends beyond a size L. Even offering XL and above still isn't enough. Many brands only offer these larger sizes in a limited percentage of their full range. Although we recognise that there's still a long way to go to reach true size inclusivity, there are some brands which are more understanding that people come in all shapes and sizes.
We've done the hard work of scouring size charts for you. The measurements of these brands' largest sizes are included in this article. These are the plus size swimwear and plus size wetsuit brands which are loved by our community, from rash vests and sun protective layers to thicker wetsuits. We know you'll love them too!
Looking for plus size BCD's? Read our full guide including sizing and lift capacity!
---
---
The Best Plus Size Swimwear for Scuba Divers
Choosing swimwear for scuba diving can be a challenge. Many divers want something supportive, streamlined to avoid ties and clasps digging into the skin, and of course comfortable. These brands tick those boxes, as well as being inclusive of plus-size bodies.
Waterlust – up to 3XL
For dreamy marine creature prints in sports bra style tops, leggings, and sun suits, look no further than Waterlust. As well as the products being made from recycled materials, every product donates to a scientific project. These projects relate to the ocean inhabitants which the print features! They're a firm favourite for Girls that Scuba of all sizes.
The increased size range up to 3XL is offered across their entire product line, and they've developed over the years to show much more inclusive body representation in their imagery. We also love the names in their sizing system – for Waterlust, S signifies Strong, M stands for Mighty, and L means legendary.
With their visual size guide you can see images of models representing each size to find a body shape close to your own. In their leggings, the hip measurement is up to 136cm (53.5in) and the waist 117cm (46in). In their size guide for their tops, a 3XL will work up to a 42H bra size
Deakin & Blue – up to UK 24
The wonderful sustainable swimwear from Deakin & Blue is built around the concept of being "transformational". From transforming the industry by championing regenerative materials, to transforming the way women feel about their bodies when wearing their products.
Their innovative sizing means their designs vary slightly based on bust size, catering up to a HH cup. Their dress sizes range from UK 8-24, with the size 24 measuring 144cm (57in) on the hips, 121cm (48in) on the waist, and 140cm (55in) around the bust. Deakin & Blue's product imagery also celebrates a range of shapes and sizes.
We love their supportive designs and intelligent sizing. GTS Membership Card holders receive 10% off Deakin & Blue.
---
Plus Size Scuba Rash Vests and Leggings
Lucky enough to be diving in tropical locations most of the time? Or simply looking for sun protective layers for underneath your wetsuit during those long surface intervals? Look no further than these brands for the best plus size scuba base layers!
Spacefish Army – up to 6XL
A selection of Spacefish Army's psychedelic leggings are available up to 6XL. Some rash vests are offered up to 3XL. Their products are designed for all kinds of active lifestyles, with tight fitting shapes in four-way stretch fabric. This ensures flexibility and comfort.
Their designs are sublimated onto the fabric to ensure their signature bold prints won't fade. UPF 40+ sun protection means there's no need to wear damaging sunscreen in the ocean.
In their 6XL leggings, the waist measures 132cm (52in) and the hips 157cm (62in). Their largest 3XL in rash vests measures at 109cm (43in) on the chest, 107cm (42in) at the waist, and 127cm (50in) on the hips. It's worth noting however that their plus size products are made to order. This means they have longer lead times than other sizes.
SlipIns – up to 4XL
SlipIns create full-body skins, leggings, and long-sleeved swimsuits which allow the wearer to "slip in" to their wetsuit with ease. Although they don't offer their full product line in plus sizes, their original SlipIn Dive Skins are available up to a 4XL in some prints.
Whilst we love that they offer these sizes, it would be great to see more representation of these sizes modelled on their website and social platforms!
Their size 3XL Dive Skins measure 124cm (49in) on the chest, 112cm (44in) around the waist, and 191cm (6ft 3in) height. Unfortunately, their size chart doesn't specify the measurements for their larger 4XL option.
Molidae Design – up to 5XL
Molidae Design have created a small line of rash guards and t-shirts, available up to size 5XL. They are created from Econyl recycled yarn. A portion from every sale is donated to Healthy Seas, which works to remove ghost fishing nets from the underwater environment.
Their 5XL is equal to a US size 26-28 (UK 30-32). As well as their inclusive sizing, we love that they represent these sizes with the models on their product imagery.
Past Girls that Scuba Ambassador Irene Marcoux is a big fan. She tells us "I love Molidae because not only are they super size inclusive, going beyond the usual size 22/24 often offered, but they are made from recycled plastic. [They're] UPF50 so limiting the amount of sunscreen needed, and dry extra fast so perfect for travel. I also love Scuba Sisters for their extensive sizing and super cute prints!"
Scuba Sisters – up to 6XL
Irene's other favourite, Scuba Sisters, offer a diverse range of ocean print rash vests and leggings up to size 6XL. Their designs include unique takes on the popular whale shark and leopard shark prints, as well as fun line-drawn underwater graphics.
Scuba Sisters size 6XL leggings measure in at 132cm (53in) on the waist, 158cm (62in) on the hips, with a 76cm (30 in) inseam. Their rash vests size up to a 3XL, measuring 128cm (50in) around the chest, 108cm (42in) on the waist, and 134cm (52in) around the hips.
This is another fabulous brand which offers GTS membership holders 15% off in their store!
Waterproof Rash Vest – up to 3XL
If it's a more classic scuba rash vest you're looking for, Waterproof have got you covered with their R30 Long Sleeved Rash Vest which sizes up to a 3XL. The chest measures 108cm (42in), the waist is 88cm (35in), and hips are 116cm (46in).
---
---
Best Plus Size Wetsuit Brands
Unless you're diving in tropical waters, you may need more than just a rash vest and leggings to dive in. Whether it's 3mm or 7mm, these brands are some of the best for offering extended sizing in women's wetsuits.
We recognise that this list is extremely limited, and we're constantly communicating the lack of inclusive sizing to women's dive brands. Have another recommendation to add to the list? Let us know!
Fourth Element – up to UK 3XL
UK dive brand Fourth Element has recently increased its sizing inventory to include up to UK 3XL, and what's more, they've even added 'short' versions of wetsuits to all of their sizes – somewhat revolutionary in the scuba dive industry. Their wetsuits really are among some of the best in the market, so with its new increased size range we have a feeling they will become even more popular than they already are!
Shop Fourth Element wetsuits in the US here
Shop Fourth Element wetsuits in the UK here
Henderson – up to US 24
US based divewear company Henderson are always a popular recommendation within the Girls that Scuba Facebook group, particularly their more environmentally conscious Greenprene suit. Some of their wetsuits size up to a US 24 (UK 28), although a number of styles appear to end at a US 16 (UK 18).
Their size 24 measures 130cm (51in) around the chest, 117cm (46in) on the waist, and 137cm (54in) around the hips.
Custom Wetsuits
Whilst we believe that every body should be able to choose a size off the rack, the best way to ensure a perfect fit is to opt for a custom, made-to-measure wetsuit.
We've previously reviewed custom wetsuit manufacturer Kalypse, but there are many small independent manufacturers all over the globe. Head to the Girls that Scuba Facebook group and ask our incredible community for recommendations in your area!
---
Plus Size Drysuits
If you're venturing into cold water diving, you'll likely need a drysuit to keep you warm underwater. Regardless of a diver's size, when it comes to shopping for a drysuit it's best to go for a custom, made to measure suit to ensure the best fit.
You can learn more about custom sizing for drysuits in our guide here. The article also shares some of the most popular drysuit brands for women divers with an analysis of their sizing. Many of the brands were chosen specifically as they offer made to measure sizing or include small adjustments in the cost of the suit.
---
What's your favourite plus size scuba brand? Do you have the perfect plus size wetsuit? Share it with our Girls that Scuba community on Facebook!
---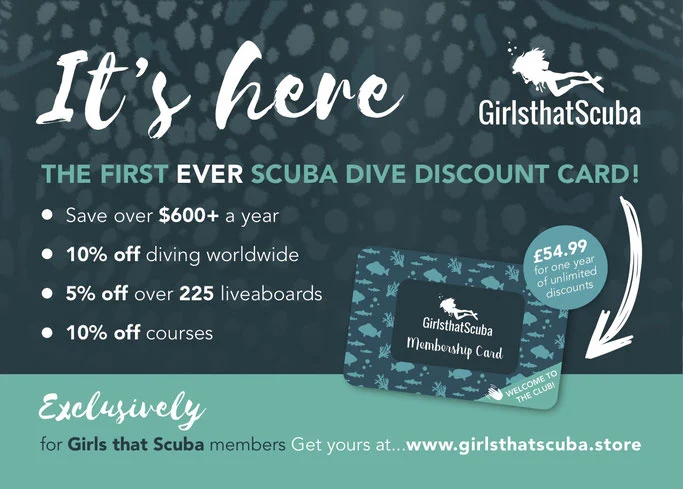 ---
---