If you're looking for the best women's BCDs, who better to ask than the world's largest scuba diving community for women? With daily discussions in our thriving Facebook group, we know a thing or two about the dive equipment which is most loved by women.
Sourced via research in our group, here are some of the Girls that Scuba community's most loved BCDs. Trying to work out the best scuba BCD type for you and your diving? Read our guide to jackets vs wings first.
---
Best Jacket BCDs for Women
A jacket BCD is probably most familiar, as it's what you're likely to have learned to scuba dive in. Jacket styles are a great pick if you like the comfort of a padded backplate. They also offer the convenience of plenty of pockets and D-rings. Here are the best jacket BCDs as voted by the GTS community.
Cressi Travelight
Jackets can often come with excess weight and bulk, but the Cressi Travelight is an exception to this. Out of the jackets, it is the best travel BCD on this list.
With the M size weighing in at just 2.5kg and packing into its own carry case, this is a great BCD for the travelling diver who likes the comfort and support of a jacket.
Despite being a lightweight travel BCD, the Travelight isn't lacking in organisation. The zippered pockets are deep and spacious, and there are plenty of metal d-rings for attaching accessories. It features integrated weights, and the streamlined shape is a great fit for a variety of body types.
---
---
Scubapro Bella
Scubapro's Bella is another popular choice, with a number of features which help to streamline the shape for women's bodies. Rotating shoulder buckles allow for a comfortable fit and freedom of movement in the arms. The wraparound bladder gives the classic comfort associated with a jacket BCD.
The Bella offers integrated weights, although the buckle system isn't perhaps as quick release as comparable models. Two rear trim pockets allow the diver to customise their weights for optimum positioning in the water. There are two large zippered pockets, and sturdy d-rings for accessories.
---
Best Hybrid Women's BCDs
Hybrid BCDs have exploded in popularity in recent years. With the rise in interest in "tec-reational" equipment and a movement towards backplate and wing systems, many divers love the best of both worlds offered by a hybrid.
These back inflate styles offer the excellent trim and positioning of a wing, combined with convenient jacket features. Many hybrids still include pockets and integrated weights.
Scubapro Hydros Pro
The Scubapro Hydros Pro is one of the most popular hybrid styles on the market, and for good reason according to our group members. The women's fit is customised with a smaller bladder size, shorter inflator hose, and curved shoulder straps.
Whilst it's considerably more expensive than the Cressi Travelight, the Hydros Pro is also a great option for travel. The lightweight monoprene fabric dries almost instantly in comparison to traditional BCD materials. In addition, the Hydros's modular design is able to pack into the cabin-sized backpack which comes with it.
This monoprene also contributes to the comfort of the BCD. The material has a grip-like property which means it sticks to your wetsuit and stays put, holding you comfortably during the dive. As with any back inflate style, it offers excellent trim underwater.
However, for the price the Hydros is lacking some features compared to other hybrid options. There are integrated weights as standard, but there are no pockets. A number of pocket accessories (a thigh pocket and a roll up style) can be added at an additional cost. Colour kits can also be purchased as extras to customise the colour panels of the BCD.
Aqua Lung Rogue
Weighing in at just 2.2kg, Aqua Lung's Rogue is another contender for the best travel BCD. The modular design means that you can purchase every part of the Rogue in the ideal size for you to achieve a perfect fit. Bladder covers make the BCD customisable with fun prints and bold colours.
At first glance it may look as though the Rogue offers less storage options versus comparable models, but there's more to it than meets the eye. Although there are less d-rings than most jacket styles, the daisy webbing on the shoulder straps offers the ability to attach accessories. The pockets are cleverly designed, rolling up to be streamlined when not in use but folding down to accommodate larger items such as DSMBs.
Although it's relatively stripped back, the Rogue is still padded and comfortable for the wearer. Swivel joints at the shoulder enhance the great fit, and the strap positioning offers lots of freedom of movement underwater. Integrated weights do not come as standard, but a waistband option with weight pockets can be chosen as part of the modular style. Trim pockets can also be added to the back.
Zeagle Zena
The Zeagle Zena is perhaps the most recommended BCD amongst members of our Facebook group. Although it looks a little more like a jacket, this BCD falls closer into the category of hybrid styles as it features a back inflate bladder. Much like the Rogue this is a modular design, and the customisable fit means it's also a great BCD for plus sized scuba divers.
Zeagle's "Personal Fit System" means that you can choose waist size, chest size and torso length independently to create a perfect fit. These modular pieces are available up to an XL. The chest panels can also be changed for multiple design options to add some colour to your equipment.
Dual waistbands and wide front panels make the diver feel secure and comfortable underwater. Additionally, he waist features two stainless steel d-rings and an expandable mesh pocket, with two additional plastic d-rings on the shoulder straps.
---
Best Wing BCDs for Women
Wings are a little more challenging to recommend a specific model for as they're often custom built. However, some brands simplify that by offering fantastic pre-made backplate and wing systems. A number of community recommended brands for backplates and wings include xDeep, Halcyon, DiveRite, and Mares XR.
If you're after a little more guidance in building your perfect backplate and wing setup, Girls that Scuba member Emma shared her experience in switching to a backplate and wing with us.
The pros and cons of jackets vs wings can be found in this article, and you can also get personalised advice within our Girls that Tech Dive community on Facebook.
What's your favourite women's BCD? Continue the conversation in our Facebook groups!
---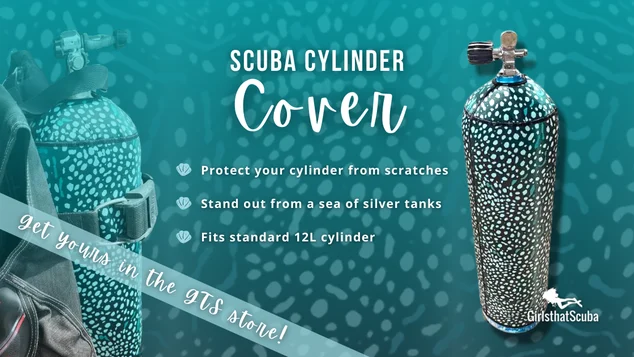 ---