It's honeymoon planning time, and of course, you want to make it a scuba diving honeymoon, but where do you start? What is the best destination for a scuba honeymoon? Should you go for a liveaboard or land-based adventure?
We've partnered up with our friends at Original Diving to tell you all about the most epic dive honeymoon destinations and packages to get that honeymoon inspiration flowing! There's some seriously unbelievable dive and travel adventures to be had on this list.
---
Maldives
The Maldives is one of the top scuba diving destinations in the world for many reasons. Expect clear warm water, a huge variety of marine life, pelagic encounters and macro critters. Surrounded by picturesque islands and sandbanks, it's also one of the most unique and luxurious places in the world. As a scuba diver we think the best way to truly experience the Maldives is on a liveaboard.
GTS Recommends: Luxury Liveaboard Island Hopping in the Maldives!
How better to see the Maldives' beautiful islands and atolls than on your own floating luxury home – the Scubaspa floating resort. Dive into abundant waters home to manta rays, whale sharks and reef sharks. In between dives, relax on one of the most luxurious liveaboards in the Maldives – just what newlyweds deserve!
Itinerary at a Glance:

Dive with manta rays at different dive sites across the atolls

Snorkel with whale sharks on two research expeditions

Feast on fresh seafood with sunset barbecues on deserted beaches

De-stress from everyday life with a daily spa treatment – over 20 different treatments to choose from
---
Bali, Indonesia
Bali, the island of the Gods, is a rare paradise for scuba diving enthusiasts looking for something different. A dream honeymoon destination for all the senses – you'll experience the bright greens of the rice terraces, the vibrant music of the gamelan (a traditional xylophone), the sweet fragrance of the frangipani flower, and the deep relaxation of a Balinese oil massage.
This Indonesian island also holds everything an adventure diver could dream of. You'll find colourful coral reefs, encounters with huge fish, cave diving, muck diving, or even technical diving.
GTS Recommends: Romance in Bali and Lombok!
Two weeks in Indonesia is just about enough time to explore the verdant hills and rice paddies of Ubud by bike and foot. You'll escape the tourists and dive into untouched East Bali, head to Lombok's laid-back beaches, and visit the pristine Gili Islands with their thriving marine life.
Itinerary at a Glance:
Cycle across Ubud's rice terraces, dropping into local villages, finding hidden temples and spotting macaque monkeys along the way

Hike East Bali's towering Mount Agung for spectacular sunrise views

Dive the famous Liberty Wreck and Tulamben Drop Off sites in East Bali

Revel in doing very little at all on the white beaches of Lombok

Dive the pristine reefs off the Gili Islands, looking out for turtles and rays amongst soft coral reefs
---
French Polynesia
French Polynesia is made up of over 118 islands and atolls, making it the largest expanse of territory overseen by France. Get the French linguistic skills ready! The majority of this beautiful island collection is made up of open Pacific Ocean, making it a dive lover's paradise. Dive deeper into scuba diving in French Polynesia with our guide here.
GTS Recommends: Humpback Whales, Sharks & Magnificent Marine Life: The Ultimate Diving Adventure Island Hopping in French Polynesia!
Island hopping and scuba diving in French Polynesia for 21 days? YES PLEASE! What a bucket list adventure! Spend three weeks island-hopping in French Polynesia on this diving itinerary.
From snorkelling with humpback whales in Mo'orea, encountering abundant fish life and coral in Tikehau, to diving with hammerheads and swimming with resident dolphins in Rangiroa – this is what diving dreams are made of. And they're only one click of a button away!
Itinerary at a Glance:
Snorkel with humpback whales off the beautiful island of Mo'orea

Dive with the abundant marine life and stunning hard corals in Tikehau

Spend a morning on Bird Island learning about the island's flying residents

Experience world-class diving in the Tiputa Pass in Rangiroa, including diving with the resident pod of common bottlenose dolphins

Dive the jewel in the crown of French Polynesia diving, Fakarava

Experience exhilarating dives in the passes with schools of 200 grey reef sharks
---
---
Fiji
Scuba diving in Fiji gives you the choice of over 900 luscious volcanic islands, in the unadulterated balmy South Pacific waters. When he first saw the rippling blue waters and the secluded beaches, Jacques Cousteau aptly named the country "the Soft Coral Capital of the World". Get the full look into scuba diving in Fiji in our dive guide here.
GTS Recommends: Island Hopping in Fiji!
This is your sign to spend two weeks island hopping across Fiji. Heading to Taveuni and Beqa Lagoon – two of the best dive spots in Fij – you'll witness some of the world's best soft coral reefs and get up close and personal with several species of shark. Surface intervals can be spent exploring Robinson Crusoe-worthy Fijian islands and watching over the crystal clear waters for tropical marine life.
Itinerary at a Glance:
Relax in two beautiful tropical island paradise resorts

Dive the "soft coral capital of the world"

Enjoy close encounters with a plethora of sharks, including bull and tiger sharks
---
Galapagos
A honeymoon on a liveaboard in the Galapagos is the ultimate diving honeymoon! The Galapagos was declared as a UNESCO World Heritage site in the '70s, and the Galapagos Marine Reserve is the second largest in the world. From the Galapagos tortoise to flightless cormorants and the Galapagos shark, you have the chance to encounter endemic species you won't find anywhere else.
GTS Recommends: 9-day liveaboard Galapagos!
The best way to experience diving the bucket list worthy Galapagos islands has to be on a liveaboard. Accessing sites unavailable to those staying on land, you can dive with schools of hammerheads, huge pregnant whale sharks, rays, sea lions and a whole heap of unique marine species.
Galapagos penguins and marine iguanas, to name a few, can only be found on these paradise islands. Just because you are on a boat it doesn't mean you won't venture onto land to follow in Darwin's footsteps, though. You'll meet Galapagos tortoises and a variety of bird species native to the islands in between your dive adventures.
Itinerary at a Glance:
Dive the iconic Wolf and Darwin islands

Come face to face with huge pregnant whale sharks the size of a bus, along with lots of other shark and ray species

Have the unique opportunity to dive and snorkel with marine iguanas and the mostly northerly penguin species

Meet Galapagos Tortoises and see the birds which helped Darwin to form his theories
---
Yucatán, Mexico
There is no denying Girls that Scuba are huge fans of diving in Mexico! With two coasts offering different experiences, liveaboards, cenotes, reef diving, pelagic diving and just about everything in between, a scuba honeymoon to Mexico could truly be the trip of a lifetime.
Mexico is also a great choice for LGBTQ+ couples – check out some more LGBTQ+ friendly dive destinations here!
GTS Recommends: 15 days Exploring the Yucatán!
We think any trip to the Yucatán peninsula needs at least two weeks, and this epic itinerary really is the ultimate dive and adventure trip. Snorkel with whale sharks off Isla Holbox, dive the Mesoamerican Barrier Reef and explore the magical Mayan freshwater cenote caverns – believed to be the entrance to the Mayan underworld.
On land, visit the colonial towns of Valladolid and Mérida, and experience the ancient Mayan ruins of Chichén Itzá, Tulum and Coba. Of course, there's plenty of tacos and margaritas waiting after days of exploring!
Itinerary at a Glance:
Take in the beautiful colonial towns of Valladolid and Mérida

Visit the ancient Mayan ruins of Chichén Itzá, Tulum and Coba

Swim with the biggest fish in the sea, whale sharks, from Isla Holbox

Dive the beautiful reefs of the Mesoamerican barrier reef as well as some unique dives in the cenotes
Have a specific destination or itinerary in mind that you can't find here? With Original Diving you can create your own tailor-made trip today. Just give them an email and let them do the rest. They even have their own scuba honeymoon expert on hand to build your dream diving honeymoon!
---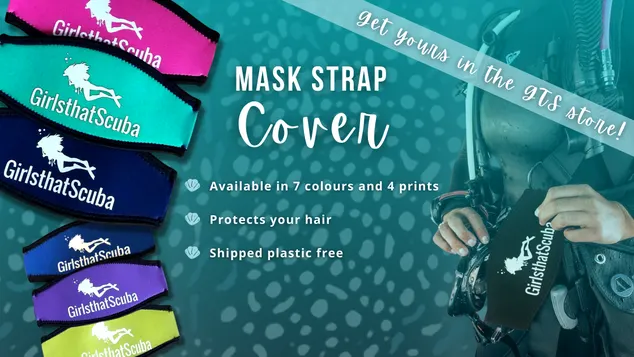 ---