In this Cayman Islands scuba diving guide, we'll dive a little deeper into the marine life, conditions, and top dive sites of this world-class diving destination. Warning: you're going to have another contender for your bucket list of scuba destinations!
---
Cayman Islands Diving Topography
Located roughly 400km to the northwest of Jamaica, in the heart of the Caribbean Sea, lie the small yet mighty Cayman Islands. The three islands are the tips of an impressive underwater mountain range, known as the Cayman Ridge.
Years ago, large coral heads formed on the slopes of the mountain range. The islands you can see today are the limestone remains of corals that rose above the water's surface. Beneath the water, the islands are surrounded by thriving coral reefs, and the slopes of the underwater mountains make the Caymans' wall dives some of the world's best.
This, combined with spectacular visibility, a range of underwater structures to explore, and some super friendly marine life has made the Cayman Islands one of the world's most beloved scuba diving destinations.
---
Cayman Islands – The Basics
If you're flying in from overseas, you'll most likely touchdown on Grand Cayman Island. This is home to the main international airport (Owen Roberts International Airport – GCM). Grand Cayman has the largest population of the three islands, and it's here that you'll have the most choice when it comes to accommodation, restaurants, and tour operators.
Little Cayman is located approximately 130km northeast of Grand Cayman. If you continue for another 25km you'll hit Cayman Brac. To reach either of these from Grand Cayman, you'll have to hop on a short flight. There's also a frequent (and affordable) ferry service running between them.
---
---
What marine life can I see in the Cayman Islands?
The first thing that springs to mind when you think of Cayman Islands scuba diving is most likely a stingray performing theatrically in front of an entranced scuba diver, surrounded by crystal clear water. Although this is a familiar scene, there's so much more to scuba diving in the Caymans than stingrays.
You can find Hawksbill and Loggerhead turtles swirling around the waters year-round. If you can't tell your Hawksbills from your Loggerheads, check out our Sea Turtle Facts!
During the rainier months (April-August) you're in with a chance of hanging out with the legendary Great hammerheads, the largest of all hammerhead sharks. You can also find Caribbean reef sharks, groupers, spotted eagle rays, and a fantastic range of corals adorning the reefs.
---
What are the Cayman Islands diving conditions like?
One of the best things about scuba diving in the Cayman Islands is that the water stays an agreeable 26–28°C (79-82ºF) throughout the year. The visibility is also incredible – it rarely drops below 20m and is often much higher!
Although the water remains appealing throughout the year, things on land are a little different. Hurricane season typically spans June to November. This overlaps with the rainy season that lasts from May to October (although showers don't tend to last long).
For scuba diving, the best time to dive the Cayman Islands is pretty much any time except peak hurricane season.
If you plan to do some land-based explorations on your trip, you'll have to choose between the busier warmer months (like April and November) or the cooler, but generally cheaper, months in between.
---
Where should I dive in the Cayman Islands?
Together, the Cayman Islands boast an impressive 365 dive sites – one for each day of the year. Sadly for most of us, we'll never see more than a handful of them. So we've picked out the best Cayman dive sites below!
Grand Cayman Scuba Diving Sites
Total Grand Cayman Dive Sites: 240
Grand Cayman scuba diving is characterised by seemingly never-ending coral plateaus stretching out to sea. There are also incredible wall dives, especially in the North. Plus, like all Cayman Islands, Grand Cayman diving conditions are excellent. This means you can get a breath-taking view at the drop off – the sheer walls can extend for a staggering 6000 ft or 1830m!
Stingray City
Although there's more to diving in the Cayman Islands than stingrays, that doesn't mean a trip to Stingray City isn't worth your while. In fact, a trip to this site, where you can hope to be surrounded by rays, is the highlight of a trip to the Caymans for many scuba divers.
But why so many stingrays? Well, historically, fisherfolk would arrive by boat and discard the remains of their catch at this spot. Nowadays, the sound of boat engines reminds local rays of old times, so they head over in hopes of a free snack.
The site is made up of a sandbar approximately 5m/15 ft beneath the water's surface. The combination of shallow waters and incredible visibility makes this site ideal for underwater photographers and beginner scuba divers.
Just be warned that there are no corals to be seen. This is a site for incredible ray encounters and not much else, although you never know what creatures will pass you by.
Devil's Grotto (and Eden Rock)
Located not far from the shores of Seven Mile Beach (widely regarded as one of the Caribbean's most beautiful beaches) are two of the Cayman Island's most popular dive sites. Schools of giant tarpons frequent these waters alongside smaller silversides and barracuda, illuminating the turquoise waters with dappled silver shimmers. But it's not just the marine life that astounds scuba divers here – the topography is out of this world.
The two dive sites are littered with gaping caverns and tunnel mazes. These make for some awesome photo opportunities, so make sure you take an underwater camera with you. The tunnels are generally short, wide, and easy to navigate. The general lack of current and good visibility makes this dive site suitable for divers of all levels.
Cayman Brac Dive Sites
Total Cayman Brac Dive Sites: 65
If you're keen to get away from the crowds and like an authentic holiday experience, then you should definitely consider a trip to Cayman Brac. As the most easterly of the three islands, tourism here has been slower to pick up than it has on the other islands. This makes for a real getaway.
What's more, it's home to some awesome wrecks. There are even a few shore dives scattered around the island (these are lacking on Little Cayman).
Captain Keith Tibbetts
If you can't get enough of wreck dives, then you might already have heard of the Captain Keith Tibbetts. This is the only Soviet warship accessible to divers in the Western hemisphere. There are plenty of routes you can take around the interior of this 330 ft long Frigate ship, although even perusing the edges makes for a fascinating diving experience.
This dive is best reserved for advanced scuba divers as it's located approximately 24m/80 ft below the surface. Only certified wreck divers can hope to enter the interior.
Elkhorn Forest
Elkhorn Forest dive site is located on the south side of Cayman Brac, just a stone's throw from the shore. The site is named after its impressive expanses of Elkhorn coral heads, but you can find a diverse array of tropical reef fish there too.
Its proximity to the shore makes it an ideal site for divers who don't like to spend much time on boats (yes, divers get seasick too!). It's also a popular site for night dives.
---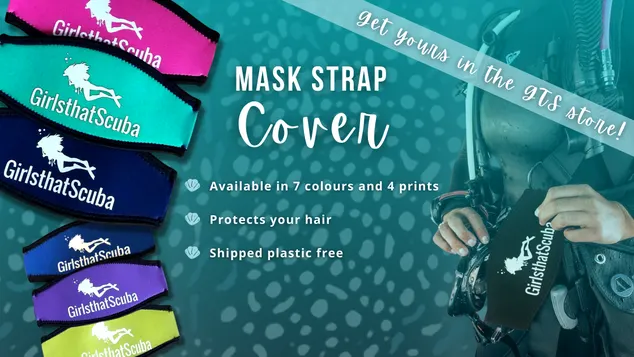 ---
Little Cayman Dive Sites
Total Little Cayman Dive Sites: 60
Little Cayman is famed for the incredible wall dives located to the north in the Bloody Bay Marine Park. The park is teeming with life thanks to conservation efforts. Combined with the sheer drop-offs and vibrant coral plateaus, diving here is truly unforgettable.
But don't forget, there are plenty of sites to the south of the islands that are well worth a visit too. These can be a great option when conditions to the north aren't looking so great.
Bloody Bay Wall
Although there are at least 15 sites located within the Bloody Bay Marine Park, it's definitely the Bloody Bay Wall that steals the show. In fact, it's highly regarded as the best Cayman wall dive of all three islands.
Divers can expect to see plenty of reef fish and crustaceans lurking at the top of the wall, and, as they descend into the abyss, they're likely to bump into stingrays, Nassau grouper, and eagle rays. The wall itself is dotted with coral, sea fans, and sponges. The incredible visibility combined with the extent of the underwater cliff face makes for a truly out-of-this world experience.
Jackson's Bight
If you're a fan of swim-throughs, then you should check out the Jackson's Bight area at the northwest of Little Cayman. Although the drop-offs aren't quite as dramatic as those closer to the Bloody Bay Wall, these sites boast an abundance of tunnels and crevices to explore.
Plus, this area is famed for sightings of eagle rays – and who doesn't love an eagle ray?
---
Cayman Liveaboards
Of course, if you're struggling to decide which island to stay on, you can always take the easy way out and live on a boat instead. There are plenty of liveaboard options in the Cayman Islands, and they're a wonderful way to visit the dive sites surrounding all three islands.
They vary a lot when it comes to price and type of accommodation (although no Cayman liveaboard comes cheap), so make sure you do your research before booking anything! Our Girls that Scuba Facebook Group is a great place to search for recommendations.
---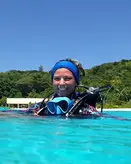 About the Author
Rose has spent the last few years living in Europe, the Seychelles and Kenya, working as a dive instructor, writer and conservationist. She's back in the UK at the moment and is slowly acclimatising to cooler waters!
---
---