Scuba diving in Fiji means the choice of over 900 dotted luscious volcanic islands in the unadulterated balmy South Pacific waters. On discovering the rippling blue waters and the secluded beaches, Jacques Cousteau adeptly named the country 'the Soft Coral Capital of the World'.
Scuba diving in Fiji pulls up ideas of months worth of pennies needing to be put in the piggy bank. But this is by no means true. Nadi, Fiji's capital, is the hub of international stop offs for the rest of the South Pacific islands. This makes scuba diving in Fiji one of the most affordable countries in the South Pacific collection to head to today. This is a guide of where to dive to get your scuba diving fix in Fiji.
---
When should I go diving in Fiji?
Fiji has a fantastic tropical climate ranging between 28-30c all year round, giving its lands luscious green rainforests and the waters surrounding, a temperature of between 23-27c. It means scuba diving in Fiji can be done all year round, depending on what you are after. Working around the cyclone season, that runs from November to the end of March with increased swells, rainfall and currents, the coldest but clearest waters are between July and December.
These elements effect visibility and potentially increase danger to dives, but they also bring whales sharks, manta-rays and warmer water. With the diversity and sheer quantity of where to dive, there is always a good site, no matter the time of year or the weather in Fiji.
What marine life can I see in Fiji?
Scuba diving in Fiji you have enormous varieties of each dive – drift, coral gardens, canyons, deep sea and drop offs. Having around 1,000 fish species, 500 coral varieties and being known for having the worlds best soft corals. It leaves even the most advanced divers open-jawed at the corals colourful flash mob-like dances in the currents of the South Pacific.
The schools of smaller hammerheads, particularly in the winter months are a common occurrence and if you don't see hammer expect to see nurse, whitetip, reef, grey along with many more dropping by. Both humpback and sperm whales have been known to glide through many of Fijis dive sites, especially between the months of July to October. The variety of underwater Fauna, flora and everything in-between truly makes diving in Fiji one of a kind.
---
Best dive sites in Fiji
With all of Fijis islands, they are clustered into groups of nine, three of which are the most accessible to divers looking to make the most of Fijis waters. The general rule is the more remote the islands, the better and more impressive the visibility and variety of flora and fauna. Here are the top dive sites and where there are in relation to the two main island and its groups: Viti Levu and Vanua Levu.
Bligh Waters (Viti Levu)
A stretch of beautiful dives sites reached from the north Viti Levu including Mount Mutiny, Black Magic Mountain and many more. The area has an incredible amount to show off about heading through its currents. Both geography and marine life impress here, with a smattered colouring of shimmying pink, purple and yellow pastel soft corals developing into rising craggy 900 meter plus pinnacles.
Being drawn to this are swarms of goby, unicorn, sweet lips and tangs among many more colourful species making up the bustling fauna life. Often you will see pelagics in the shadows or on the periphery of the underwater bustle at Bligh waters.
Beqa Lagoon (Beqa island, South of Viti Levu)
An easy location to head to for some incredible dives from the mainland, diving in Bega lagoon is one of those bucket-list dive spots and not for the faint hearted. Why? Because in one dive you could see up to seven shark species; white, black tipped, to bull and even tiger shark. It is a complete shark haven. If you are not wanting to feel part of a shark soup while diving head away from Yanuca island to experience beautifully hued bommies and pinnacles amongst the clouds of reef fish that play in the ebb and flows with the soft corals.
The lagoon is the ending to several rivers coming from the main Viti Levu island collection which means land run-off in the rainy-season. For the best experience in the Bega Lagoon head in the summer months (November-April) with minimal rainfall occurring to not hinder visibility.
---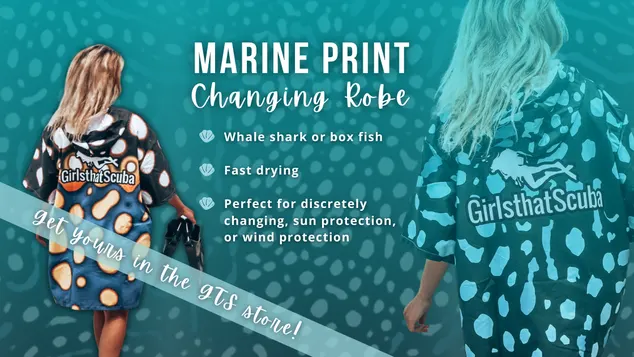 ---
Mamanuca Islands (West of Viti Levu)
A collection of small islands just west of Nadi, either accessible by boat or live aboard. The islands give a great group of dives from the very beginners, up to the old hands. This dive has particular geographical beauty in its pinnacles, canyons and serves divers craggy reef and coral make-ups. Sunset washed palettes seemingly grow on the ocean floor, these sands and reefs are thick with both healthy soft and hard corals.
A beautiful wall of marine life is that of Namotu wall. Along with its brightly atheistic corals and schools of pink, blue and yellow tang, angel and butterfly fish, look out for the bigger friends that relax alongside you. Depending on the months it is not unusual to see turtles, sharks, tuna and barracuda all in one dive!
Namena Marine Reserve (Namena Island, South of Vanua Levu)
Namena reserve is most easily accessed from Savusavu and is arguably one of the most stunning dive sites in all of Fiji. A protected barrier reef that helps to fuel the population of over 1000 fish and 400- yes 400, coral variety in this one reserve alone. The heavy blossoming bommies wriggle and wind there way into whimsically gliding soft corals and jutting hard pinnacles leafed with bright pink and white fan and plate corals.
Every month in these waters there is something particular to look out for whether it be the hammerhead sharks in the winter months, dolphins and turtles in the summer months. If you're very lucky, you can dive with the background chatter of humpback mothers singing to there carves between the months of July-October.
Manta Ray Island (Within the Yasawa Islands, North West of Viti Levu)
As its name suggests, just a short ride away from the main island in Viti Levu is one to rival Bora Bora, French Polynesia as a beautiful spot to swim with manta rays. Between the months of April to late September it is well known that Manta rays love to chow down on the channels nutrient dense plankton. While there is the option to see this flurry of feeding snorkelling, there is something truly special, as all divers know, watching the minutes tick just watching this majestic creatures under the water.
Rainbow reef (Tavenui Island,South East East of Vanua Levu)
If you ask people who have travelled to Fiji for a dive site name, more than likely they will give you this one in their top three. Between the Vanua Levu group and Taveuni island is this blissfully tropical reef system. It isn't named 'rainbow' for no reason, the reef is a system of colour layered upon colour in the form of fan, soft, hard and plated corals.
Add to the already explosion of colour the dancing tentacles of masses of anemones paired off to clown fish guardedly eye you up and you have yourself a scene even Disney is yet to truly recreate. A true south pacific paradise of a dive that given any opportunity should not be missed. With all this life be sure not to miss the many larger species including; manta rays, barracuda, tuna, grey, nurse and reef shark all relaxing in rainbow reef.
Great Astrolabe Reef (Kadavu Island, South of Viti Levu)
Kadavu area houses the third largest barrier reef in the world. Stretching around the entire island, the reef is arguably the least commercialised collection of dive sites and it is this that makes it all the more special. The reef is a kaleidoscope of reef species, butterfly, bat, unicorn, sweet lips, tang and many more.
Making this home, beneath them are the spectacular soft and hard untouched corals. In the months of May- September be sure to take a look at the more free flowing passages, often manta rays use them as an all you can eat buffet of plankton and other micro-species found in the warmer currents of the reef.
---
How much does it cost to dive and stay in Fiji?
You can travel here on a budget travel, in a similar way you can truly live in luxurious paradise. In Fiji it pays to shop around for what you are after, prices vary hugely from island to island, whether you book online or when you get there and where and which island you decide upon.
The only option to head to Fiji is via flight.
From Australia: $550 USD (return)
From New Zealand: $475 USD (return)
Travelling inter-island and around Fiji:
Hire car: $300 USD for the week
Ferry between Savusavu & Suva: $24 USD
One-way bus tickets: $0.50 USD
Buses between Nadi & Suva: $10USD
Accommodation
Hostels: $10 USD
Guesthouses: $30 USD
Apartments: Starting at $20 USD with the average price being around $75 – 100 USD.
Hotels and resorts: $75 USD- $250 USD.
Diving:
If you are a first time diver wanting to take qualifications here you will more likely be qualified with PADI open water, you can be qualified all the way up to dive instructor with many opportunities for volunteering and internships.
Open Water PADI:$430 – 700 USD
Two tank, day dive:$120 – 170 USD
---
Written by Phoebe Howlett, who was diagnosed with an illness that made her so ill they said she would never be able to recover to lead a normal life again. However, she completely changed her lifestyle; diet, exercise, and attitude to life and with these changes came her recovery. She now want to show that everyone can make the most of their life, creating The Chance of Choice to do so. Follow her journey on  Facebook.
---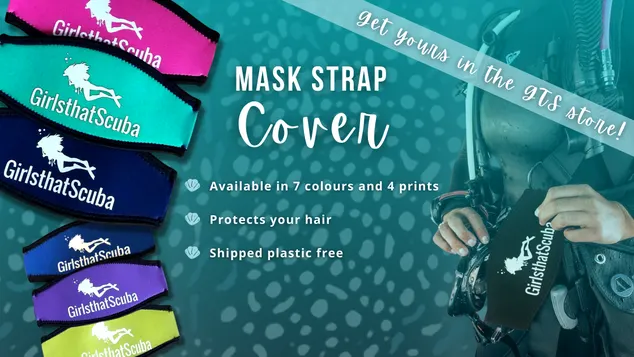 ---
---