With two coasts offering hugely varied marine life, Costa Rica has something for every scuba diver. From bull sharks in the Bat Islands to hammerhead sharks in Cocos Island, multiple marine protected areas provide sharky sanctuaries. There's just as much incredible life to explore above land, too.
We'll answer all your questions about diving in Costa Rica. Read on to learn about the conditions and what certification level you need, as well as which dive sites to explore and how to get to Cocos Island. Warning: reading this guide may lead to spontaneous trip booking!
---
Costa Rica: The Basics
As one of the most bio-diverse areas in the world, Costa Rica is widely considered a leading location for ecotourism. 25% of the country's territory is protected by a network of National Parks and Marine Parks.
The national language is Spanish but English is widely spoken in tourist areas, like much of Central America. The national currency is the Costa Rican colón (₡).
Costa Rica is easily accessible via its two international airports. The main Juan Santamaría International Airport (SJO) is centrally located in Alajuela. Direct flights are available from the UK (London), mainland Europe and many North American cities.
---
What are the diving conditions like in Costa Rica?
Two main seasons affect Costa Rica's weather. The rainy season runs May to November, and you can expect a few hours of rainfall per day during this time. It shouldn't affect your trip though – after all, it doesn't rain underwater!
Rainy season is a great time to visit if you're diving around the offshore islands and hoping for pelagic life. However, during the drier months from December to April these larger pelagic species tend to hang out closer to the mainland. Visibility is variable depending on what sites you're visiting and the time of year, but can be up to 30m.
Even if you get cold whilst diving, you probably won't be packing a thick wetsuit. The water temperature is a comfortable 27-29ºC (81-84ºF) most of the year so it's a great excuse to wear all your fun printed divewear. However, it can drop as cold as 20ºC (68ºF) in some locations from December to March. If you're diving Cocos Island expect cooler temperatures of 24-29ºC (75-84ºF) due to the currents.
Mainland Costa Rica offers a variety of dive sites which will be suitable for all levels, from Open Water level to more experienced divers. Some areas such as Cocos may require more advanced certification levels and more logged dives because of more challenging conditions.
---
What marine life can I see?
The nutrient dense Costa Rican coastline is home to an abundance of exciting marine life. Shark lovers should definitely add this diving destination to their bucket list. White tip and black tip reef sharks are common, and bull sharks can be seen at some sites. The Cocos Island National Park attracts a unique combination of shark species.
If majestic rays gliding by is more your thing, you won't be disappointed either. Spotted eagle rays are regular visitors, as well as whiptail stingrays and even manta rays. Also keep your eyes out in the blue for wahoo, mahi mahi and schools of barracuda.
The usual reef residents will be around to greet you, including grunts, snappers, pufferfish, angel fish and butterfly fish. Check the nooks and crannies for octopus and moray eels, too. Turtles are also common, with Olive Ridley turtles regularly visiting the Pacific coast and green turtles inhabiting the Caribbean coast.
Many people travel to Costa Rica to see humpback whales. However, their protected status means you're not permitted to scuba dive with them. A day of whale watching is always a great surface interval addition to a scuba adventure. There are resident and migratory groups across both coasts, so there are always opportunities to see humpback whales (conditions permitting).
---
Where should I dive in Costa Rica?
With countless areas to explore across the Pacific and Caribbean coasts, it's tough to know which area to focus your diving trip on. Here are the most popular scuba diving locations to check out in Costa Rica.
Playas del Coco
This beachy region on the north of the Pacific coast offers great options for newer divers. There is a huge choice of shallower sites set around rocky inlets and small islands. These spots generally have calm conditions and exciting marine life. Experienced divers will enjoy the exciting topography at deeper sites.
Guanacaste & Bat Islands
An hour boat ride from shore, the Bat Islands are protected within the Santa Rosa National Park and are not to be missed. Upwellings of nutrient dense, cooler water make the Bat Islands a haven for bull sharks. The probability of currents and swell mean that these sites are suited to more advanced divers.
Catalina Islands
Approximately an hour south of Playas del Coco, the Catalina islands are another island group more suited to experienced divers. There are up to thirty dive sites to explore around the volcanic formations. Manta rays are common during the dry season (December-May). Look out for them in between exploring the deeper walls (to 35m/130ft) and dramatic slopes.
Caño Island
Isla del Caño is often considered a miniature version of Cocos Island, and offers the best day diving accessible from the Costa Rican mainland. The area is protected by the Isla del Caño Biological Reserve limiting divers to 5 specific sites. Caño is generally accessed via Uvita, and is approximately an hour and 15 minute boat ride from land. White tip sharks are almost guaranteed, alongside some of the most impressive corals in the area.
Limón
If you like off-the-beaten-track travel, the Caribbean coast of the country is much less built up. Add Puerto Viejo to your list if you enjoy shallow, easy and colourful coral-filled dives.
Be sure to check out our Girls that Scuba Membership Card when planning your next dive trip – there are countless brands and worldwide dive operators offering exclusive discounts to GTS members. We have a selection of dive shops around Costa Rica that are currently part of our membership!
---
Cocos Island Costa Rica
For experienced divers looking for world-class shark encounters, look no further than Cocos Island National Park. This UNESCO World Heritage site is a safe haven for marine life. As a marine no-take zone, illegal fishing is monitored and even diving activities are tracked to ensure the area can continue to thrive.
The sites around Cocos Island are predominantly underwater seamounts and pinnacles, with lots of challenging dives in the blue. Visibility can be lower than around the mainland due to plankton blooms, but this is what attracts the incredible life to the island.
Sharks in Cocos Island
When you've seen Instagrammable images of "walls" of hammerhead sharks, it's likely they've come from this sharky pelagic paradise. Expect to see scalloped hammerheads, Galapagos sharks, silky sharks, silvertip sharks, whitetip sharks and tiger sharks. If you've got your sights set on something even bigger, manta rays and whale sharks are also regular visitors (particularly common from June-November).
Like many of the world's best diving destinations, Cocos National Park is only accessible via liveaboard. You will embark in Puntarenas, and the crossing to Cocos is approximately 36 hours depending on conditions. Make sure you brush up on how to deal with seasickness before your trip. Crossings are generally smoother during the dry season, but marine life encounters can be better during the rainy season.
---
Have you added Costa Rica to your diving bucket list? Share this article with your favourite buddy, tell us your travel plans in our GTS Facebook group, or tag us in your holiday stories on Instagram – we're @girlsthatscuba
---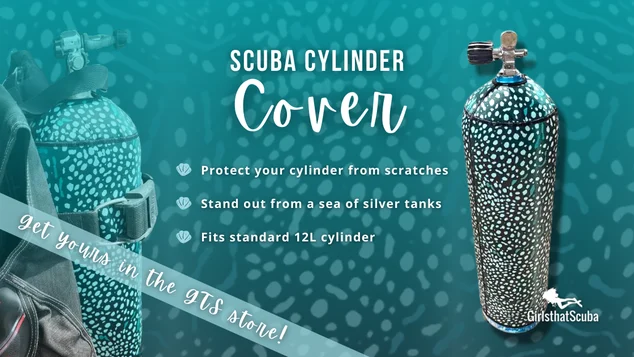 ---