Do you love diving and being in the water? How would it feel to have that passion as your full-time employment?
If you want to know the salary of a diving instructor or need some ideas for employment opportunities in the diving industry, we've got the answers.
Please Note: All salaries are average and yearly, unless otherwise stated. Whilst we have GTS members all over the world, a large percentage are based in the US and therefore many of these roles and salaries are US based. Some additional countries are explored later in the article.
Interested in Girls that Scuba members' salaries in different scuba and ocean jobs? We reveal 16 of them here.
Can you really work as a scuba diver?
The good news is that if you seriously love diving, it is entirely possible to make a good living out of it. The caveat is that, as with any occupation that people get into because they love, it requires considerable work to get to that point and then make more than a minimum wage.
Starting out, you are going to be at the bottom for a while. Many others are vying for the same vacancies and so entry-level work is badly paid. The good news is that most give up at that point or they settle on entry–level only. Put a little extra work in achieving more qualifications and training and watch the competition fall behind.
What if I don't want to be an instructor?
A scuba diving instructor is not the only position available, and gaining a complementary qualification will expand your scope and earning potential. For example, you could gain a marine science degree or mining engineering degree.
However, teaching scuba diving is one of the more accessible entry-level positions for those hoping to make a living in diving. Now let's talk about what salary you can expect as a scuba diving instructor. Do different locations or different jobs make a difference to salary?
Variance in Scuba Diving Salaries Reported
There is a huge variance in salaries reported for scuba diving instructors because different types of organisation will pay vastly differing amounts.
A boutique dive school in Hawaii might offer considerably higher rewards than one in Mexico or on a cruise ship for example. At US dive resorts the pay for an experienced diving instructor is approximately $23,000. For new scuba instructors this salary is reduced to around $20,000.
Like any career, some places will pay higher salaries. Generally the more challenging the environment and the harder the teaching, the higher the salary. Working for dive resorts and hotels can be poorly paid, despite these operations charging high rates to customers. This is because they generally have high overheads elsewhere in their businesses.
Dive schools have a similar issue – their costs are lower, but the fees they charge are very competitive. This means that once again margins are tight. They also often have a good supply of new instructors from their own Instructor Development Courses, as these are highly profitable for dive schools to run.
This creates a "race to the bottom" atmosphere. New instructors are desperate to take any role to gain that all important experience, and dive shops are then over-run with fresh instructors who are more willing to be paid poorly.
Private teaching, if you can find it, tends to be better paid. However this is often challenging as visas are difficult to obtain for this type of work in popular dive destinations.
---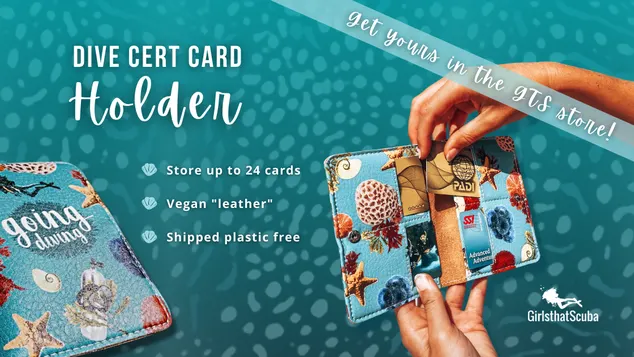 ---
Average Hourly, Monthly, and Annual Dive Instructor Salaries
An hourly rate might begin as low as $5-10 an hour for an intern and move up to around $30 for someone with specialty instruction skills and ratings.
An average of $16 is realistic for most positions once you have a little experience, however many report earning far less than $10 while starting out.
Some things to be aware of while starting out
Some internships or junior positions at resorts expect you to be at work long hours. However, you are often only paid for the actual time with clients. Because of this, take-home pay can vary considerably, as can your effective hourly rate.
To give an example – as a dive instructor you may be expected to be at the office and available during working hours, but you could only be paid $10 per billable hour. Often, you might end up being at work for 50 or 60 hours, while billable hours are only 20 to 30 hours, resulting in effectively working for $5 an hour or less. As a result, take-home pay can start around $6000 as a part-time instructor or intern.
Rewards for getting through the pain barrier
For those that do well, this can move up to around $84,000 – $100,000 as a highly skilled contractor, management instructor, or specialist.
Most instructors will earn between $18,000 to $36,000, and while this is not great you are doing a job you love, accommodation can be included, and there are chances for progression as experience grows.
Annual salaries start around $20,000 and move up to the low six figures, although this is rare, and would apply more to specialised industries such as defence or mining.
Working Conditions and Costs for Dive Instructors
For most Divemasters, work is often tourism related and seasonal. Since salaries can drop in the low season, to find consistent well-paid work dive instructors often have to move locations throughout the year.
Another point to note is that instructors at resorts can be treated more like contractors than permanent employees. This means that usually, a dive instructor will need to pay for his or her own insurance, health care, and pension. You may also need to work out your own taxes and potentially organise your own visa.
If you develop a good relationship with the employer, chances are you will get consistent recurrent work, however, there is still no hard guarantee of stability.
Average Dive Instructor Salaries by Location
Although not everyone loves to travel and there are possibilities of finding jobs at home, being willing to travel will increase your opportunities to earn.
Of course, some countries pay better than others and you should always take into consideration the cost of living in the country you plan to work in.
USA
Dive instructor salaries in the USA average around $36,000, and can be as high as $100,000. Upmarket schools and resorts in areas like Hawaii or California have the potential for better tips and commissions than budget locations.
Australia
There are many diving options available in schools and tourist destinations in Australia. There are some working visa options available if you study there for a certain period, so it may be worth considering if you are looking for at completing your dive certifications. For future opportunities, consider combining this training with a degree which will open up even more doors.
Remember that while rates of pay in Australia are pretty good the cost of living is also exceptionally high, particularly accommodation. As an Australian dive instructor you can expect to earn $15-25 AUD ($10-15 USD) per hour or around $150-200 AUD ($100-150 USD) per day. How many days a week or month? You will only know by asking the employer.
Middle East
Compared to other locations, the salaries of dive instructors in the Middle East are relatively low. Instructors have reported average rates are 60,000-84,000 AED ($18,000-24,000 USD per year) in a resort where accommodation is included.
Rates may be slightly higher if you can access private employers, government positions, or high-end schools. Again remember that accommodation rental is quite high in the Middle East due to the large ex-pat populations that are restricted to renting and employer-housing schemes.
The good news is that other costs of living are not that high, however, this salary will only provide a relatively basic lifestyle.
Asia
In Thailand dive instructors can expect anywhere between 30,000 to 60,000 THB per month, again equating to around $10,000-$24,000 USD per year which seems to be a common figure.
This will vary with the high and low season as pay is often per student or per dive, however, remember that the cost of living is relatively cheap in Thailand outside of resorts. This can often offer a comfortable lifestyle. The Philippines offers similar opportunities.
Countries like Vietnam, Malaysia, Indonesia, and Sri Lanka are all expanding their diving tourism, following in the footsteps of Thailand's successes.
While many parts of Thailand have become quite commercial, the 'off the beaten track' type will appreciate the less commercial aspects of these other parts of Asia.
---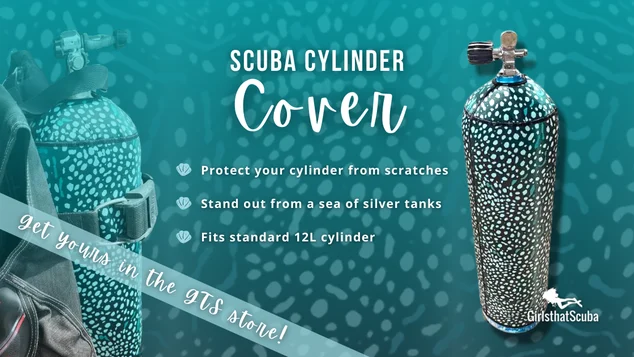 ---
Salaries for Scuba Instructors by Employer Type
Resorts and Cruise Ships
The average for a resort or cruise ship worldwide seems to be around $18,000-$24,000 (USD). While the salary is low, the very low cost of living is a benefit. Accommodation is usually included, meals may be included or at least subsidised, and taxes are generally minimal at sea. This allows you to save a significant sum of money during a season.
Dive Schools
Depending on availability of work, you may be part-time, and the rates could be as low as $6000 (USD per annum). Dive schools are often a starting out point for new instructors, and as stated before that while the work is tough, at least you are gaining experience. Tips for great service can also boost your salary.
Military Dive Instructor
If military life appeals to you, the gruelling physical work and challenging selection process to become a Navy Diving Instructor can be incredibly rewarding in both salary and benefits.
A navy dive instructor is an officer commission and would bring a salary of around $60,000 -$84,000. According to Payscale.com, the US navy is one of the biggest employers of divers.
Private Instructor or Specialty Instructor
Once you specialise in different skills, such as photography, underwater maintenance, mine diving, course coordinator, or boat master, the salary expected can increase significantly.
Finding private clients or businesses where personal dive services are needed can be better paid. Salaries can be potentially range from $48,000-$85,000 or more.
Management Instructor
A dive coordinator, training coordinator, or course director are advanced courses available for experienced instructors. While these positions involve a mix of diving and office work, they also offer the chance to earn a slightly higher salary than a line instructor and salaries can range from $35,000 to $70,000.
Commercial Diving
Asides from instruction there may be a variety of commercial activities that require a dive instructor rating, which can increase earning capacity.
These types of jobs usually need training in additional skills you can perform underwater, and often require an initial expense on specialised courses. Median rates for an experienced commercial diver are higher than most at around $58,000 a year.
Summary of Scuba Diving Salaries
While salary is an important factor to all of us, it should never be your only motivation for becoming a scuba diving instructor. You need to both love the work, embrace the responsibility of your task, and understand the competitive and physical nature of the industry.
If you are okay with this, then how good you are at your job and at marketing yourself, and how willing you are to move for great opportunities, will determine your success in earning a high salary.
Please note salaries are estimated, and could actually be a lot lower as scuba diving becomes more popular and more jobs become available. Not many of us are in it for the money!