It's been an uphill battle for us ladies when it comes to wetsuits over the last few years. Too big, too small, mens sizes, all pink, all black.. no in-between, nothing that fit's each of us as individually. However the future is looking a damn lot brighter with companies like Truli Wetsuits take it into their own hands and developing a line to fit every women. Let us talk no further and introduce to you the end of badly fitted women's wetsuits.
*Read until end to get an exclusive GTS discount
21 sizes from US 0 – 24, including long torso and plus size
The Truli Wetsuits sizing system recognizes that our bodies are not straight cookie cutter shapes. What we need is the flexibility to move between sizes until we find that perfect fit for OUR body. Feeling a little tug in the thigh area or pressure on your chest? No problem – Move up a size for a slightly larger fit without it becoming too loose anywhere else.
With just millimetres of difference between sizes, Truli Wetsuits allows you to move up or down a size to accommodate for boobs, bums, and bellies without worrying about it being too loose or tight anywhere else.
You may notice that they don't use traditional size names. The reason is because they didn't feel those names accurately reflected who we are; instead, they adapted the size categories with words inspired by trail-blazing women.
Names of sizes include Dreamer, Daring and Explorer!
Read also: "Dear wetsuit manufactures, why don't you make wetsuits in larger sizes?"
---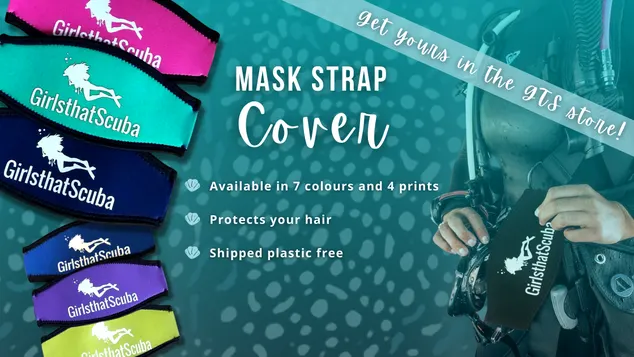 ---
Eco-Friendly
The new wetsuits are using even more eco-friendly materials and manufacturing processes. These include, limestone neoprene, water-based glues, and improved dying processes that all work to eliminate harmful chemicals and reduce waste
Truli-Ful the Beautifu Full lenght
That's not the only new addition to the Truli family, the full lenght suit is finally here too – with some super cute patterns! Full coverage 5.5mm women's wetsuit that is lined with fleece to keep your core warm. The super stretchy eco-friendly limestone neoprene goes on beautifully over all body shapes and sizes including plus size and long torso women. This also comes in sizes 0-24.
Exclusive Girls that Scuba offer!
Truli have given us this news first, Mia the founder has always been a huge part of GTS and our community and has very kindly offered all GTS members 10% off with code GTSMember10