As with any good hobby, there are numerous yearly shows and expos for us scuba divers to attend to share our love for being underwater! However, if you've never attended an event like this – for diving or any hobby – it can be intimidating, or maybe not seem worth your while attending.
Whether you've attended a show previously and felt like you gained nothing from going along, or if you're excited to attend your first scuba diving expo and want to know what you might find, we're here to help you make the most of your dive show experience!
Read on to check out what to expect from a dive show, how to make the most of your time there, and our guide to some of the largest dive shows globally.
What will I find at a dive show?
Scuba diving shows are, at their simplest, a gathering of brands and dive companies from all areas of the dive industry. You can expect to find lots of equipment – showcases of the shiniest, newest offerings from brands large and small, as well as opportunities to try on and purchase gear from local and international suppliers.
They're also a hub for tourist boards, sharing the best diving they have to offer and allowing you to get to know dive operations from across the world. For many people, the most valuable part of attending a dive show is listening to talks from industry experts, on topics such as photography, conservation, technical diving, and much more.
Excitingly, a dive show can also be an opportunity to get that tentative friend to take their first breaths underwater. There are often try-dive pools at these events, so you might even bag yourself a new buddy if you take along a pal or relative who's shown an interest in sharing your hobby!
---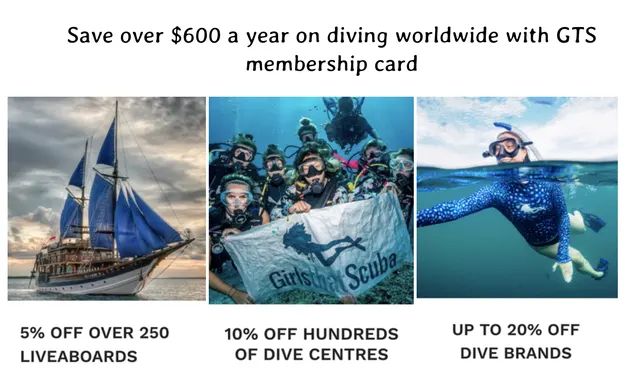 ---
Why would you attend a dive show?
For some of us, attending a dive show is a no-brainer – they're simply a fantastic opportunity to spend time around like-minded individuals who love the same things we do. If your motivation to attend extends no further than that, that's totally okay!
However, if you're travelling a long distance to attend, you'll probably find you get way more for the price of your ticket by taking some time to consider why you want to attend the show. Below are some handy hints on how to prepare, depending on what you want achieve from your visit.
I'm after that shiny new BCD!
Exhibitors at dive shows love to show off all the best new equipment, so if you've been considering investing in new gear it's usually a great chance to make a hands-on purchase. This is particularly good if you don't have a local dive shop, as you can feel the quality of the materials and check that all-important fit.
If you know you're likely to make a purchase, it's advisable to start with a little research ahead of time. Look up the models and brands you want to check out, and write a shortlist to be fully prepared to compare them in person. Exhibitors are usually published ahead of time but can't always bring their full range, so if you're after a specific size or colour, contact them ahead of time and request that they take it along!
Read First – Women's Dive Equipment
When it comes to purchasing at a show, know your price. You may bag yourself a bargain, but occasionally the show price can still be higher than your local store or online, particularly on small items such as a masks or boots. If you know the average price for the item you want it can give you a starting point to haggle down a price, but make sure to do so reasonably. The best savings are usually on bundles or packages of gear, such as a regulator set paired with a BCD – perfect if you're just getting started with buying your own equipment.
---
---
Get that perfect fit
As anyone who's dived in a rented wetsuit knows, great fit is imperative when it comes to scuba equipment. Luckily, a dive show can be a great way to get hold of customised gear that fits like a glove – without a crazy price tag. Brands can occasionally offer great deals if you get yourself measured up on the day for a custom wet or drysuit.
Watery wanderlust
No idea where your next underwater adventure will take you? No worries – it's likely you'll return from a dive show with about seven new destinations to add to your dive bucket list. There will be plenty of tourist boards and dive operators attending the show to give you inspiration for where to travel. As with equipment, there are deals to be found at dive shows, particularly when it comes to liveaboards. A little preparation will serve you well here, too – if you have a budget in mind and a rough idea of when you'd like to travel, chatting with vendors will be more productive. However, if you're lucky enough to be flexible with your travel you can ask around for the best times to see what you want, whether you're a muck-loving macro fan or more pleased by pelagics!
Taking on your next challenge
If you're looking to learn on your next trip – perhaps completing your next certification to allow you to go a little deeper or specialise in something new – a dive show is a great opportunity to chat to providers about what their teaching looks like. It's so important to make the right decision when choosing an instructor, and asking the right questions will allow you to make an informed decision about whether a dive school is right for you.
Consider enquiring about group size, teaching style, and how long you can expect to spend with an instructor. Local dive educators may also be exhibiting, so it's worth discussing the option of taking a course closer to home to maximise your holiday dives!
Listen and learn
Some of the most valuable time at dive shows is spent listening to talks from industry experts (bonus: it's a chance to rest your feet after all that walking around exploring the stands). These cover varied dive topics – from photography, to tech, to instructing – so there's something to suit every diver.
As with exhibitors, the speaker timetables are usually published ahead of time, allowing you to plan which talks you'd like to attend (and plot in that all-important lunch break). Talks can be separated across numerous stages, so familiarise yourself with where you need to be for each one. If there's a presenter who particularly interests you, consider some questions you might want to ask them about their field or the topic of their talk. There's usually an opportunity to ask questions, either in front of the rest of the audience or more one-on-one with the speaker at the end.
Calling all underwater heroes
Dive shows are a fantastic place to connect with conservation groups and to chat to volunteers to find out what projects their organisation is working on. We all love sporting a great dive t-shirt; there's often underwater merchandise on offer with profits going towards good causes, or you can simply make a cash donation if you're inspired by a charity's work. To give something potentially even more valuable, find out about donating your time and becoming a volunteer yourself.
Catching up with dive friends and making more
Dive shows attract divers from all over the globe – you'll be surprised who you will bump in to, as well as who they will introduce you to! The afterparties provide great catching up and socialising time, alongside a more relaxed vibe to get to know new dive friends.
Don't forget the basics
Remember to make arrangements for transport, car parking, and hotels if travelling from further afield. This might sound obvious, but with all the excitement sometimes the logistics can fall by the wayside!
Some shows are arranged alongside large conferences, and certification agencies may hold after parties, so check what else is going on at the same time. And, if you're looking for a buddy to head to the show with you, you can post in our Girls that Scuba Together Group on Facebook.
And business cards, DO NOT forget your business cards!
Popular dive shows
For our Asian members there's ADEX, the Asia Dive Expo – held annually in India, China and Singapore.
BOOT Dusseldorf is also held annually in Germany and forms part of a wider watersports show, whilst in England newcomer Go Diving is worth a visit.
Over in the States, DEMA is held annually but is not aimed at consumers – for more information see our full post here. Another show is Long Beach Scuba Show.
So what will you be up to at your next dive show? Be sure to let us know about your dive show adventures on Facebook and Instagram!
---
About the author – our GTS blogger Lauren
Lauren originally learned to dive in 2008, and her heart has been in the ocean ever since. In 2018 her sense of adventure and passion for the underwater world led her to Indonesia, where she completed her PADI Divemaster and Instructor qualifications. You can find her on Instagram @laurennn_elizabeth to follow where the currents take her next!
---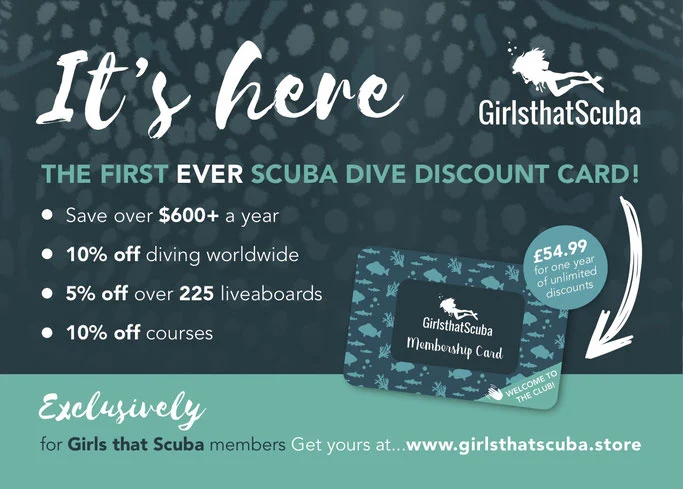 ---