The third largest barrier reef in the world is found off the Atlantic coast of the Florida Keys—and that makes for world-class diving all along the 100-mile stretch that runs between Key Largo to the north and the southernmost tip in Key West.
Our contributor Micki Browning spent several years in Key Largo and while she is familiar with the other Keys and their diving, Key Largo's dive sites are what inspired her to write her dive mysteries set in the Keys. Mer, the marine biologist heroine character, visits many of them in the pages of Adrift and Beached, two of the Mer Cavallo Mysteries.
If you are looking for the best dive centres in Key Largo we have a whole article on that too.
Best Wrecks in Key Largo
The USS Spiegel Grove ranks as Mer's favorite dive site. It is a massive ship (the wreck has 7 mooring balls on it) and stretches 510 feet from bow to stern and 84 feet across the beam. It rests in 135 feet of water, and divers hit the superstructure at about 65 feet.
The main deck is at 85-90 feet. That makes this an advanced dive and current can be strong. There are plenty of swim-through passages, but penetrating the wreck is dangerous. Almost all the commercial charters go out to the Spiegel and it is about 5 nautical miles offshore.
Local Hint: Look for the "Spiegel Beagle" emblem – Snoopy riding an alligator – painted on the floor in one of the interior swim-throughs.
Looking for a shallow shipwreck? Check out the Benwood. The merchant marine vessel collided with another vessel one night in 1942 while both vessels were blacked out to avoid detection by German U-boats. The Benwood lies between French Reef and Dixie Shoals in water ranging from 25 – 45 feet deep.
Other not-to-miss dive sites include the USCGC Duane, another (deep) purpose-sunk artificial reef just a mile south of Molasses, and the Christ of the Abyss statue.
The Christ statue is a bucket-list dive and frequently photographed by professional and amateur photographers, alike. Located in John Pennekamp Coral Reef State Park, the shallowness of the dive draws in droves of snorkelers – great if you are traveling with non-divers, but it makes for an extremely crowded site on most days.
Night dives are also popular – especially during the full moon when the coral spawns – typically in August and September.
Best Reef Dives in Key Largo
The many reefs of Key Largo are as varied as the people that live on the island. Each one seems to have a unique personality and offer its own hidden treasures (sometimes literally). Tropical fish are in abundance as many of these reefs have been marine sanctuaries for over twenty years. As anywhere else, there are areas where the coral is struggling.
The Coral Restoration Foundation has spent a lot of time and effort in planting at many of these reefs and educating our visitors about the importance of caring for our ocean.
This combined with the fact most dive crews are now providing reef safe sunscreen on their boats and making an active effort to discourage the use of toxic sunscreens by customers has definitely had a positive impact on the ecosystem. New growth is being observed in many areas and those reefs that were negatively effected by Irma, bounced back very quickly.
When it comes to varieties of fish, Key Largo is a fish nerd's dream with over 15 different species of parrotfish alone. Sharks, turtles, and southern rays are year round residents and eagle rays spend late spring through fall cruising the reefs. Even occasional hammerheads have been spotted.
French Reef is known for having a plethora of swim throughs. Most dive operators stick to the shallow portions of this reef which are around 45 ft deep at the most. This is also one of those reefs where a guide is highly recommended.
If you don't have a guide, definitely do a boat check at the halfway point of your dive as this reefs spur and groove formation doesn't follow any logical pattern. Think the movie Labyrinth but, instead of David Bowie, there are hogfish around every corner. Key Largo dive crews like to say, "If you haven't been lost on French, you haven't dove French!"
Molasses Reef also has acquired its own catchphrase among the dive crews. "Molasses always delivers!" While big life can never be guaranteed it's rare that someone spends an hour in the water and doesn't see at least one shark, ray, or turtle.
The reef sharks are so used to divers that, as long as the diver isn't trying to chase them down, the sharks will occasionally "hang out" in the same area for long periods of time. Beyond that, there are over 600 species of flora and fauna and the large spur and groove formations are structurally incredible.
The sheer size of this reef makes it a favorite for all dive experience levels. It's over a mile long and a half mile wide. The more frequently visited shallow side is 45 ft at its deepest and the deep side has a steep slope that drops off to 90ft. Currents there can get strong every once in a while but the good news is, this site makes for an excellent drift dive deep or shallow!
Info by GTS member Alisia Carlson.
What can you see diving in Key Largo?
Florida is home to the only coral reefs in the nation and some of the best are off Key Largo. Molasses Reef and French Reef are two of the most popular and are great for all levels of divers as the reefs are shallow. At one point, thirty-two mooring balls marked Molasses, and seventeen divided French Reef, but Hurricane Irma snatched a couple of them.
Divers can find plenty of sea life on both reefs. Snapper, spadefish, porcupine, and a variety of colorful tropical fishes, plus nurse, reef, and the occasional hammerhead sharks, rays, and plenty of sea turtles call the reefs home. Look for little critters too! Flamingo tongue and nudibranchs can be found on sea fans, and eel gardens often sprout in the sandy patches
---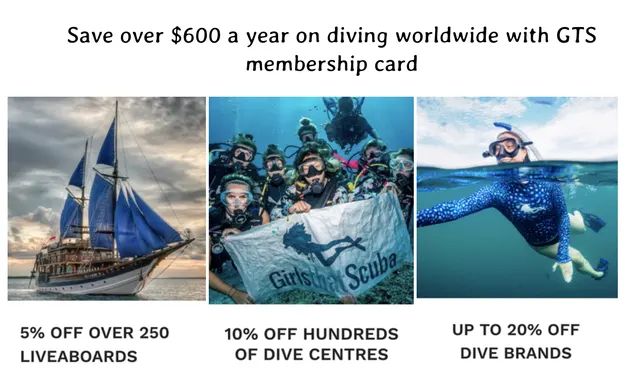 ---
Other things to know about diving in Key Largo, Florida
Key Largo is a premier dive destination that draws people from around the globe. Divers opting to travel light can rent equipment at most shops. The cost of tanks and weights is usually included in charter prices, but be sure to check prior to booking.
Regardless of the site you choose, the gin-clear water of Key Largo is the place to start—or stay—on your Florida Keys dive vacation.
Dive shops in Key Largo
Check out our full list of Key Largo dive shop recommendations here!
Sailfish Scuba offers a complementary guide/photographer for every 6 divers. After the dive trip you receive free photos of your dives.
You can book online at sailfishscuba.com
Pirate's Cove Watersports offers, not only great diving, but also the opportunity to enjoy various other watersports including paddleboarding, kayaking, parasailing, and jet ski tours. You can book online at pcwatersports.com
Horizon Divers caters to a wide variety of divers and is especially popular with those who enjoy advanced or tech diving.
You can find more information about them at horizondivers.com
Rainbow Reef is the biggest dive shop in town and offers great gear and trip discount packages. You can book online at rainbowreef.com
Info by GTS member Alisia Carlson.
Make sure you check out our GTS discount card before you book any diving in Florida or worldwide!
---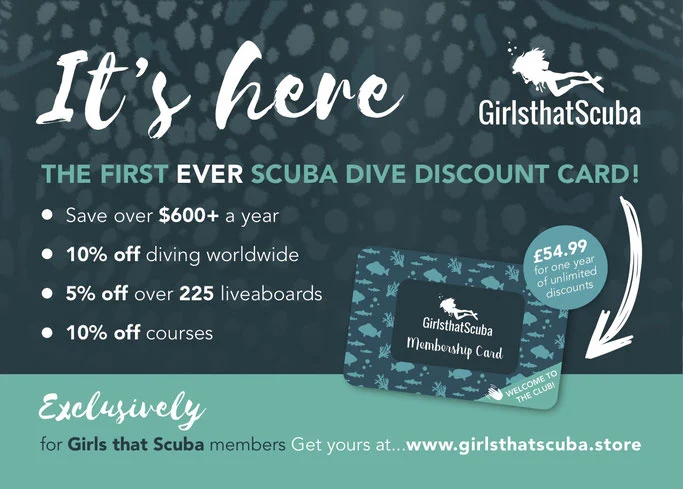 ---