Whenever anyone mentions Bermuda, the first thing that always comes to mind is its infamous Triangle and the myths and legends that surround it. Yet despite all these fictional tales, one truth does remain; which is that the island is the Atlantic graveyard for wrecks and other underwater treasures. Due to the island's volcanic formation, Bermuda sits on a shallow platform of only 20m. Thanks to this and the very shallow reef line, Bermuda is the perfect place for beginner scuba divers, GTS history geeks and those who love wrecks, but aren't keen on diving to significant depths.
Best wrecks to dive in Bermuda
The Constellation & Montana
This is a popular dive site because it's two wrecks in one. The Montana was a blockade runner, supplying ammunition for the American Civil War, when it hit a reef along the northwest of the island in 1863. 80 years later in 1943 The Constellation (a cargo ship during World War II) suffered the same fate and crashed into the same section of the reef. This wreck is particularly well known because of the morphine bottles it carried in its cargo and became the inspiration for the novel and 1977 film "The Deep" These two wrecks can be found in 9-10m of water and can be ideal for snorkellers as well as divers. Hardened cement bags can be found scattered across the sea floor from The Constellation, and a section of The Montana is possible to swim through.
The Mary Celestia
Arguably the most famous shipwreck, the Mary Celestia was a paddle wheel steamer utilised as a Confederate blockade runner in the American Civil War smuggling guns, ammunition and luxury items such as perfume. The pilot claimed he knew the reef line like the back of his hand, within minutes later it smashed against a reef just kilometres from shore. Many believe the conspiracy that the sinking was intentional. Everyone survived apart from the chef who went below deck to recover a personal belonging. Today, it lies in 16m of water, but what's really interesting about this wreck is the paddlewheel that sits upright in the water like a mini Ferris wheel laced with coral.
Join our Facebook group Girls that Scuba to chat more about diving in Bermuda!
The Pelanion
A Greek cargo steamer during World War II, this vessel was travelling from West Africa to Baltimore carrying a cargo of iron. However due to the blackout in a bid to stop Germans spying on Bermuda, the captain couldn't locate the island without its lighthouse and struck the reef in 1939 on the north east side of the island. Due to its large size, this wreck provides hours of exploration. Divers can see its large steam boilers and engine standing upright in the water. The Bow can be seen in 9m of water, whilst the Stern can be found at the sandy bottom of 21m, where divers can swim under the mid-section.
Virginia Merchant
Not technically a wreck site anymore, but it's still worth a mention. This 17th century ship was travelling to Jamestown, Virginia via Bermuda where she struck a submerged reef along the south shore of the island in 1661, tragically only 10 out of 179 passengers survived. Over 350 years old, very little is left of the wreck itself, but what makes this an amazing dive site is the magnificent archways and tunnels you can swim through, with plenty to see and explore (bring a torch if you have one) the dive site ranges from 3-13 metres.
---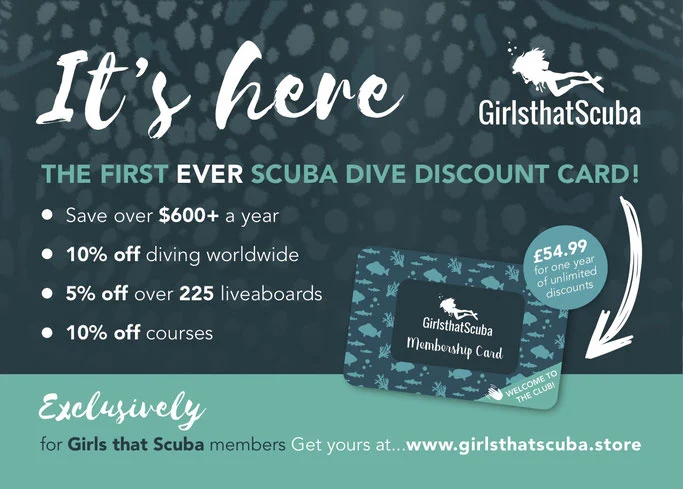 ---
L'Herminie
This 300 feet long French warship carried 60 cannons on board when she struck Bermuda's reefs in 1838 along the west coast of the island. All 495 passengers were rescued, despite the heavy sea conditions they experienced in the Atlantic – however due to the alliances Bermuda had with Britain, all passengers were taken as prisoners and forced to do labour work on the island, until yellow fever took hold of them. Most of the wooden parts of the wreck have rotted away – however cannons, cannon balls and the large anchor can still be found 13m below the surface, making great photo props!
Cristobal Colon
An enormous Spanish cruise liner, this particular wreck is Bermuda's largest as it covers 100,000 square feet of the sea floor. The vessel trapped herself into the reef in 1936, after a misinterpretation from the captain, sitting there as if afloat for several months along the north side of the island. This made the ship's interior and furnishings salvageable, where hundreds of Bermudians would loot the vessel of its paintings, tea sets and fine furniture during the dead of night. During World War II the British used this abandoned vessel for bombing practice and years later was blown up and finally submerged. This wreck can be found in 9-16m of water where divers can view its six boilers, propellers and plenty of other parts which make for some awesome swim throughs.
Special mentions: If you prefer reef dives with natural swim throughs then Cathedral is one for you! Ranging from 7- 16 metres located east, this site has plenty of archways, canyons and overhangs to explore.
South West Breaker (a series of breaker reefs visible from shore) is another exciting dive, where wall-like structures and a tunnel to swim through creates an ideal hiding place for many species of fish, moray eels and spiny lobsters.
When to go
Thanks to the nearby Gulf stream, the sea temperature remains quite comfortable for most of the year, however the temperature does drop significantly in the winter months (December, January and February) averaging at 18-20C therefore a thicker wetsuit with a hood will be needed (however visibility increases dramatically during these months due to little or no algae bloom) From May onwards you can expect to be more than comfortable in a short wetsuit or quite possibly wouldn't even need one in July and August as temperatures reach 27C.
Due to high summer temperatures, this does mean that tourist season starts from May onwards so expect a few more crowds especially during school holidays.
Who to dive with
There are currently 5 dive centres on the island, all are reputable. Where the dive centre is based, is where you will most likely be diving, so do your research on what wreck you're most eager to see and this will help make your decision when choosing who to dive with. If you're not yet certified, Bermuda is a very safe place to learn due to the fantastic visibility and shallow sites, therefore any Discover Scuba course are held at very shallow wrecks or reef sites (which will definitely persuade you to go on and do your open water course!)
Where to stay
There are two dive centres located on hotel resorts, which make for easy walking access if you fancy a dive centre on your doorstep. However, if you're looking for a smaller price tag, there are plenty of guest houses to choose from and Airbnb is also becoming increasingly popular. There are frequent transportation services such as buses, ferries and taxis and scooter rentals to get around the island, which go hand in hand with keeping costs down.
"You can go to heaven if you want. I'd rather stay in Bermuda" – Mark Twain
---
---
About the Author
From Bermuda, Hannah loves travelling to different parts of the world to scuba dive and enjoys nothing more than diving on her home island. She is currently working towards her rescue diver course.