Looking for some scuba vacation ideas? Ready to dive into your next dive holiday? Here at Girls that Scuba we've been busy planning our scuba diving holiday destinations for 2020 and can't wait to show you the amazing dive destinations on our dive bucket list- you might even find somewhere new you've never considered travelling to!
Palau
For non-divers, Palau is almost an unheard of destination. Situated between the Phillippines and Guam, this archipelago of approximately 500 islands is a feast for any diver's eyes. Some areas boast visibility of up to 60 metres, sharks and barracuda are commonly sighted, and the coral is incredibly diverse and healthy. Many of the sites are populated with dense schools of snappers and jacks, as well as napoleon wrasse, tuna, wahoo, and eagle rays. Inland, the jellyfish lake is not to be missed, although is generally more of a snorkelling spot than a dive site.
Countless American and Japanese ships and plans were destroyed here in World War II, so there are many wreck dives as a result. Experienced divers will enjoy these varied wrecks (some of which sit well beyond recreational depth, but many are easily accessible), as well as drift dives in medium-strong currents where you may spot manta rays, and tumultuous topography including crazy caves and drop-offs. Palau can be visited year round, but may be better visited during the drier months between October and May.
Take a look at 5 liveaboards in Palau
Ningaloo Reef – Western Australia
When you hear the words "scuba diving" and "Australia" uttered in the same sentence, most people's brains go straight to thoughts of the Great Barrier Reef on the vast country's east coast. However, did you know that the west coast of Australia also offers some out-of-this-world scuba diving opportunities?
Ningaloo Reef, accessed from Exmouth or Coral Bay, is the place to be if you're ready to tick the big guys off your scuba to-see-list. Renowned as one of the world's best places to scuba dive with whalesharks (March-August), there are dive sites suited to all experience levels and something to please every diver. As well as our large spotted friends, the crystal waters are inhabited by manta rays, large loggerhead and green turtles, dugongs, and a huge variety of shark species including nurse sharks, white tip reef sharks, leopard sharks and wobbegongs. If that wasn't enough, between June and November you may be lucky enough to swim alongside humpback whales (these interactions are generally snorkelling or freediving as opposed to scuba).
Dive operators use spotter planes to find the large creatures from above then closely regulate the interactions, limiting time spent with each animal in order to prioritise their welfare, making it a great choice if you're looking to learn more about conservation of the reef's gentle giants. Holders of our Girls that Scuba Membership Card can experience this area for less with Ningaloo Reef Dive & Snorkel; click here for more information and to get your own membership!
Aqaba – Jordan
While Aqaba lies on the Red Sea it doesn't really compare to its neighbours of Egypt and Sudan when it comes to marine life (although whale sharks and mantas have been spotted there) however, its underwater museum is impressive enough to get it on this list! Complete with a plane, tanks and an impressive shipwreck you could spend days going in and out of this divers playground, all with the added benefits of crystal clear waters and water temps in the mid – high 20's.
Check out more of Aqaba's best dive sites
A great destination for snorklers and freedivers too hawksbill turtles, shoaling barracuda, sergeant majors and fusiliers may just swim past.
We love Aqaba at Girls that Scuba and host a dive and travel trip in Jordan each year! Find out more about our group trips here.
Aliwal Shoal – South Africa
Time your trip to this shark sweet spot just right and you might be lucky enough to encounter one of South Africa's best known dive experiences – the sardine run. The mass sardine migration brings with it "boiling seas" of hunting activity from seabirds, dolphins, sharks, and occasionally even whales – it truly is a real life scene from Blue Planet. This generally occurs between mid June and mid July, however, if you happen to travel here outside of this small window you still won't be disappointed, particularly if you're a shark lover.
Sharks are sighted year round in this marine protected area; you can expect tiger sharks, perhaps hammerheads during their migration, bull sharks, or even a great white shark. There are gorgeous reefs to explore too, with colourful reef fish and macro life to discover. Migratory ragged-tooth sharks, or raggies, can be found in amongst the crevices of the reefs between June and November. For a full rundown on the best dive sites, who to dive with, and how to get there, check out our post here!
---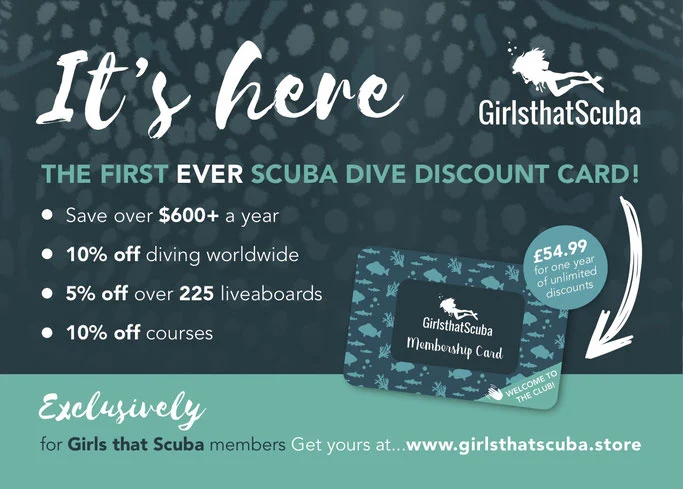 ---
Poor Knights Islands – New Zealand
Tutukaka in the north of New Zealand is the gateway to scuba diving the incredible Poor Knights Islands. With stunning topography and vast biodiversity in marine flora and fauna, it's like nothing you'll ever have seen underwater before, and it's no wonder this area made it into Jacques Cousteau's top ten dive sites in the world. Volcanic rocks form underwater chimneys, tunnels, and even cave systems – the area even boasts the largest sea cave in the world. Beyond the igneous rocks there are a number of wrecks to explore, and in the varied landscape you can spot nudibranches, stingrays, and many sub-tropical fish which are found nowhere else in New Zealand.
French Polynesia
Put together picturesque white sand islands, shimmering blue water, and lush greenery above the surface, and you've got yourself a recipe for a stunning dive destination (which just so happens to be another Cousteau favourite). Add to that the likelihood of seeing countless sharks, manta rays, dolphins, and humpback whales, and this can be added firmly to your scuba bucket list.
Whilst there are land-based operators available across numerous islands, to truly see the best of this underwater paradise you'll want to dive from a liveaboard.
Read more about diving in French Polynesia here
Sudan – Red Sea
Diving in Sudan is becoming more and more popular – but still exclusive enough you won't be bumping into many other divers in your time there. Just south of Egypt, Sudan's Red Sea holds dozens of world class dive sites yet only a handful of divers visit each year. Among the reasons to dive Sudan are fascinating shipwrecks (like the Umbria), tons of sharks and colourful coral reefs. Oceanic whitetips, hammerheads and thresher sharks can all be encountered. When you're bored of the big stuff, you can dive over healthy coral reefs with about 800 species of fish. Sudan is best dived by liveaboard – and there is now around 15 to choose from!