Sidemount isn't just for the dudes. Women have been busting into the scene of technical diving for some time and sidemount is becoming the preferred configuration, especially for petite bodies.
Sidemount configuration is defined as a harness that allows the diver to take tanks on the side of the body instead of the back. This can be set up with just one tank for a recreational dive or with many tanks for a deep, technical dive. It's also becoming more and more popular for cave diving.
Although there are many more women in the world diving in sidemount, there is not a lot of information about how to properly fit a harness to smaller body types. Therefore, below you will find some tips that will help you feel more comfortable and confident in your sidemount harness!
Don't be afraid to cut inches (and inches) of extra webbing from your harness
Sidemount harnesses are made for giants. And rightly so! This allows anybody to buy any harness and be able to manipulate it for the best fit. Therefore, when fitting a sidemount harness for a petite body, be ready for a slashing. It will feel weird to cut so much webbing off of such an expensive piece of equipment, but it's necessary. Otherwise, there will be so much excess material that it will get in the way of your diving. Just make sure that you measure twice before you cut!
Make the spinal column strap long and the waist belt a 'low rider' hip belt
This is a tip that very few instructors teach or know about. Tall men have been putting this waist belt at their waist and diving just fine like that for years. When the same is done on a petite body, there is less space between the two tank attachment points (chest and waist) which means that the clip position on the tank band has to be adjusted as well. By just lengthening the spinal column strap and putting the waist belt low on the hips, both the short and tall person can dive with just about the same tank band configuration.
How to deal with adding weight to the harness
The first thing to consider is, do you need weight at all? Do a proper weight check in the wetsuit and conditions in which you will be diving to know for sure.
In warm water diving, very little or no weight is typically required due to the weight of the two tanks. This of course has to be adjusted if you are going for a single tank dive and in that case the weight would be placed on the right hip. Otherwise, if weight is needed for trim, it is very easy to ditch the provided 'weight belt' webbing from your harness (which is usually very long) and just strap it directly into your spinal column webbing.
However, for cold water diving, weight will definitely be needed and that's where some more modifications (cutting) will come into play. As stated before, the weight belt webbing that is provided with most sidemount harnesses is usually very long and cumbersome. Therefore, the best way to deal with it is to find out how much weight you need to add and cut the webbing to fit that amount. It is also possible to distribute some of the weights to the hip belt, but make sure they do not interfere with tank donning and doffing. Some divers will distribute weights to their tanks, but this is not a recommended practice due to the possibility of entanglement.
---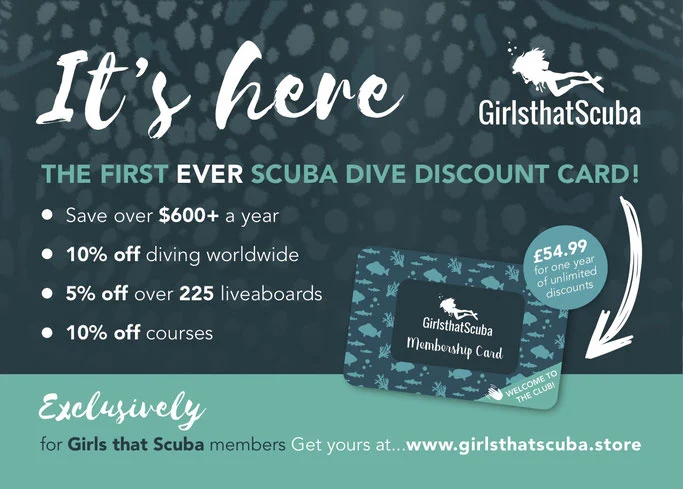 ---
Tips for getting the tanks on and jumping in the water
A huge benefit for diving in the sidemount configuration is that you have the flexibility to move each tank as a separate unit. Therefore, positioning tanks or putting your gear on before entering the water becomes a much more simple task when compared to the twin tank set up. Depending on the type of place from which you are diving, you can get into the water in a handful of ways. If you are doing a calm water entrance from a floating platform or dock, the easiest way to set up your tanks is to place them at the dock's edge, tank butt facing the water. That way, you can get into the water tankless (with harness, fins and accessories) and attach the tanks at your leisure.
As for a small speed boat, it's usually possible to get both tanks into place before backrolling into the water. The simplest way to achieve this is to have both tanks in from of you while sitting on the boat's edge. Attach the left tank and hang the tank butt over the edge of the boat while getting the right tank on. Roll back into the water and enjoy.
Now, probably the most uncomfortable scenario will be diving from tall boats where you giant stride into the water. The reason this can be tough is because you will have to stand with one tank on your side and your balance will be tested. Recommendations in this situation are to have the right side tank placed next to the exit point of the boat. Then, put the left tank on, but clip it in securely on to the hip belt and, with a clip on the neck of the tank, clip directly onto your harness chest D-ring. Some people will just bungee the tank on in a normal fashion, but the clip option is more secure for the strong impact when you reach the water. Next, just before jumping in, secure the left tank, mask and regulator with your left arm/hand, take the right tank with your right hand and you're ready to go. Brace for impact and secure the tanks in the water either at the surface or on your descent.
It's a great time to be a woman in diving. There are so many options of which to take advantage that make diving more accessible and comfortable for all body shapes/sizes. If you are interested in learning to dive in sidemount, I invite you to the Komodo National Park to dive with me at Azul Unlimited!
---
Join our female-only technical diving group
---
About the Author
IDC Staff Instructor and Owner at Azul Unlimited PADI Dive Shop located in Labuan Bajo, Indonesia. Sarah is also an online yoga and meditation teacher. Find free classes on her website here!