Heading out on a liveaboard trip is one of the best ways to dive. It's a favourite for our Girls that Scuba Trips – what could possibly be better than a schedule of eat, sleep, dive, repeat? However, some isolated recent events have brought scuba liveaboard safety into question.
We caught up with two Girls that Scuba members to share their thoughts on how to stay safe on a liveaboard. Anke Westerlaken is an experienced Cruise Director (that's a liveaboard manager, for any newer divers!) who knows a thing or two about safety on dive vessels. Sally Nolan was on board a liveaboard in April 2023 which capsized, and has kindly reflected on her experience to offer up what to look out for on dive boats.
Whether you're booking your next liveaboard, or you're all packed ready to set sail, check out our top tips for scuba liveaboard safety. Following these tips won't guarantee safety on board, but it could help to reduce risks. We hope that sharing these will make divers feel more empowered asking about safety on board, which can only make the dive industry safer for everyone!
---
1. Ask questions before you book
Taking control of your safety on a liveaboard starts before you even book your trip. Sally suggests discussing safety points with your booking agent. Here are her recommendations:
"If you go through an agent, what due diligence do they do to ensure that the companies they list and work with are professional, reputable and safe? If you book directly with the boat company then ask them the same questions you would ask an agent.
What assurances can they give you about the following:
Is the boat you will be on certified by local boating authorities as safe for its purpose?

Who is the boat company? Look them up online (try a search in the Girls that Scuba group) and read reviews.

Have there been any previous incidents with any of their boats or dive safaris?
When you are on board, you have paid for your flights and holiday. You are excited and committed, to a certain degree, to go ahead even if you are not 100% happy with something.
Don't wait until you are onboard to ask questions."
Anke agrees, telling us "Asking a booking agent or boat operator before you make a booking about any of the described means are very valid and strongly advised. Don't take safety for granted but be aware of the risks you are taking and know what you need to do in the unlikely event of an emergency."
---
2. Don't skip the insurance!
We talk regularly about the importance of having scuba diving insurance, as well as travel insurance to cover your trip and any non-diving medical issues. Sally recommends looking into your travel insurance in detail.
"Choose your travel insurance very carefully. Travel insurance may need to be specific for a liveaboard depending on the insurance company. Try to purchase a policy that covers legal assistance in case of an accident where the other party is responsible/negligent.
Some companies will cover for diving down to 30m if you are qualified to do so. Many of the diving insurance companies will not cover you if there is an issue with the boat. Their insurance is often specifically for diving accidents."
We recommend DiveAssure's Liveaboard Rider, which covers many unique situations that wouldn't be covered by regular travel insurance.
It's also wise to check the boat's level of insurance when you're signing your paperwork. Sally likes to ask, "What does the boat company insurance policy cover? Especially with regard to capsize, fire, sinking". It's important to remember to read the small print, too.
---
3. Ask about crew training
"Crew and guides should be sufficiently trained to handle any emergency as the unlikely event occurs," says Anke. "This training should be updated usually yearly and should cover resuscitation, first aid, fire fighting and man overboard procedures."
Here are some of Sally's suggested questions to ask:
"What safety and emergency training do the crew and dive guides have?"
"What qualifications do each of the dive guides have?"

"Is there a proper first aid kit, including oxygen and an AED, on board?"

"How many of the crew and dive guides are qualified to administer first aid?"
---
4. Pay attention to the safety briefing
Few of us listen as closely as we should during a safety briefing on a plane. But what about on a liveaboard? It's in your interest to be all ears!
Anke tells us more. "Either at the beginning of sailing or just before, the guides onboard should give a safety briefing (sometimes called a muster drill). The first goal is that you as a guest know where to find a life jacket and how to wear it."
"After the briefing you should also know where to assemble, be familiar with the exits and emergency exits, plus have an understanding of how to jump overboard. This is in the unlikely event of an emergency where it is decided to abandon ship. Additionally, the man-overboard procedure should be discussed so that you as a guest can contribute in the aid of helping others."
Sally recommends, "Follow this up by asking to see the emergency hatches and how to open them."
---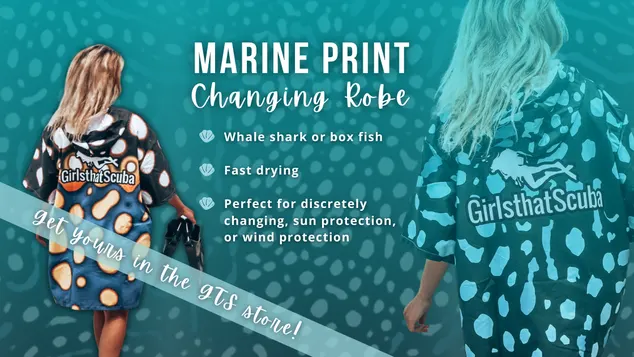 ---
5. Familiarise yourself with the boat
As well as listening closely to the safety information provided, it's wise to take some time to get to know the safety features by yourself. Here are Sally's suggestions for keeping an eye on scuba liveaboard safety.
"Get to know the layout and pay attention to small details.
Which way do doors open – inwards or outwards?

Is the furniture fixed down properly?

Does the staircase have a handrail?

Is there a means to break glass doors or windows in case of an emergency?

Is there any emergency lighting?

Are you happy with the dive deck layout and equipment storage?
Run through some 'what if' scenarios. How would you escape from your cabin or the lounge deck if the boat capsized? It may sound pessimistic, but it could save your life."
Anke's advice echoes this. She tells us, "Each space onboard, including your cabin, should have a floor plan hanging that explains the route (and alternative route) to the assembly point. Most guests take that as a given, but it's strongly advisable that you make yourself familiar with the vessel. You should know how to get out of each space in an emergency."
---
6. Look at the safety equipment
There's more than just dive equipment on a liveaboard. Here's what Anke suggests looking out for in terms of safety equipment.
"There should be a sufficient supply of emergency oxygen, including the needed regulators, and a well supplied medical box that is accessible to all."
"You also need to think about the following:
Life rings with a long line on the outside of the vessel

Life rafts sealed and within the testing period

Fire sensors and alarms in each space inside – both battery powered and generator fed

Emergency exit signs

Fire extinguishers in each space

"Oceanears" or similar alarm underwater to recall you as you are diving

A water hose on the deck

Fire alarms that you can set off by hand

A CCTV system (for staff monitoring for fire)

An alarm that sets off as it is submerged and sends out a distress signal by satellite (an EPIRB, similar to a PLB)

A satellite phone"
This isn't an extensive list, and you may find some combination of these safety features on board a liveaboard.
---
7. Speak up if you're unsure
Just like our advice on red flags in dive shops, it's important to speak up if you feel like anything is out of place.
As Sally suggests, "Stay alert to any potential issues or problems, and notify the captain or crew about anything concerning you. Don't be afraid to speak up and ask questions, and make sure that you are satisfied with the answers".
---
8. Take charge of your personal safety
Whilst most of this advice is about the boat, there are a few additional steps you can take to make sure you keep yourself safe. Consider taking a rescue course yourself, including first aid, oxygen provision, and resuscitation. Even if you never use the skills, this will empower you with more knowledge which can only be a good thing!
We'd also suggest looking into carrying a PLB or other locator device. These could be just as useful in a boat-related emergency as they could on a dive.
---
Final Thoughts
Although it may seem like a lot to think about, taking some time to check things over can make your trip more enjoyable. Sally says, "If we are happy that we have done all that we can, before we set sail and during the trip, to ensure our safety on board then we are far more likely to actually be safer and enjoy the dive safari."
The chances of anything going wrong are still slim, as Anke reminds us. "​​Is there reason to be scared to travel by boat? No there is not! The chance of you being hit by lightning is much bigger, and how many people do you know that have experienced just that? Travel safely and love diving."
Share this with your favourite liveaboard dive buddy, and don't forget to tag @girlsthatscuba!
---
Anke Westerlaken
Anke is an experienced Cruise Director and is currently a dive guide for Blue O Two. She has a decade of experience working in the Red Sea (Egypt), Maldives, Indonesia and Bahamas. She is a PADI, SSI and DAN instructor and CMAS and NOB instructor trainer. Columnist of the Dutch diver magazine. Organiser of liveaboard trips at request and underwater enthusiast. For more information check out www.Lovediving2.com or contact Anke by email.
---
Sally Nolan
Sally is British and lives in Altea, Spain where she works as a Pilates instructor. She's 56 and a mum of 2 young adults. Sally loves travel, hiking, fitness and water sports and is AOW and deep dive certified.
---
---