Have you completed your Advanced Open Water, got a decent number of scuba dives under your weight belt and started to feel ready for your next big scuba diving challenge? Then taking a Rescue Diver course might be for you!
Many people who've completed their rescue course reflect on it as the best course they've ever taken, and lots of instructors consider it their absolute favourite course to teach. You will hear it described as challenging and rewarding, which is most definitely true, but above all it will be a whole lot of fun.
Some people feel hesitant to take the plunge into rescue diving, fearing that they're not ready – in this post we'll go into depth on when is the right time to take your rescue course, as well as the reasons you should take it, what different course options are out there, what skills you can expect to be involved, and the importance of choosing a great instructor.
Why should I take my Rescue Course?
In your Open Water Course, you learned the basics of how to scuba dive alongside a buddy. Your Advanced Open Water Course taught you to develop those basics and explore different skills within your diving toolbox. The Rescue Course differs from these and begins to totally change your mentality about scuba diving; for the first time you'll begin to look outside yourself and your own skills and learn to tune in with others underwater.
This shift in perspective will be challenging but the benefits of it will be incredibly rewarding, and some of the skills may even prove useful above the water. The practical skills learned will make you a more confident scuba diver, and you will feel much more in control when underwater. You will learn to become much more observant underwater, and you will focus on skills to prevent scuba emergencies occurring in the first place. However, for those situations which cannot be prevented, you will learn varied skills which will help you respond to a diver in need of help underwater.
You will also develop your situational awareness and problem solving, which can be carried much further through your life than just underwater. First Aid and CPR training are usually a pre-requisite or combined with your course, which could mean you're able to respond to an emergency situation in your everyday life back on land. No matter which rescue course you choose to take, most of them will focus on the fact that there are many varied ways to help in a rescue situation as opposed to one correct course of action.
---
---
What Rescue Courses are on offer?
All scuba agencies will include a rescue course within their offerings in some form or another. The most commonly taught around the world is the PADI Rescue Diver course. However, you may want to consider other agencies if they are more easily available in your area or if a course or instructor is more suitable to your diving needs. The courses will have some similarity across agencies, but specific skills, exercises and techniques may vary from course to course.
SSI offer Diver Stress and Rescue, usually completed alongside their React Right course which is their first aid and CPR offering. SDI offer Rescue Diver, and NAUI have a Rescue Scuba Diver and Advanced Rescue Diver course available. In the UK, BSAC's Sports Diver course includes some rescue elements. Others to consider include the GUE Rescue Primer course, as well as CMAS Self-Rescue Diver and Rescue Diver.
What will my course involve?
Pre-requisites
Your instructor will cover the pre-requisites for your chosen course. For PADI's Rescue Diver, you must be 12 years old and an Advanced Open Water diver, or an Adventure Diver who has completed the Underwater Navigation Adventure Dive. You must hold valid first aid and CPR training to certify as a Rescue Diver; if you have completed a relevant course within the past two years this may be credited towards your certification, otherwise you can complete the Emergency First Response course alongside it (usually a one day classroom based course). Some locations may also add an Emergency Oxygen Provider speciality.
Theory
As with most scuba diving courses, you will complete theory alongside your practical skills. This will include understanding the psychological aspect of a rescue situation; beginning with a stop, think, act mentality, and covering the practicalities of managing an emergency situation such as delegating to others. You will learn some first aid specific to diving injuries, such as aquatic stings, and develop your understanding of decompression illness and pressure related injuries.
Practical
Practical skills may be practiced in confined water or in open water. The practical element will involve some self-rescue skills such as how to deal with disorientation. You will learn how to recognise and respond to signs of diver stress – both at the surface and underwater – and complete rescues from the surface assisted by props like rings, buoys or other flotation devices. Navigation skills will be tested in searching for a "missing diver", and you will also become familiar with setting up and providing emergency oxygen. Whilst the subject matter is serious, learning the skills will be enjoyable – you'll probably witness some not-so-Oscar-worthy acting!
Perhaps the most challenging but most important skill you will learn is surfacing an unresponsive diver, and providing rescue breaths to them in water whilst towing them to safety and removing equipment. It sounds complex but it will be broken down into smaller elements. Muscle memory is extremely important with this skill, so you can expect to repeat it more than a few times!
---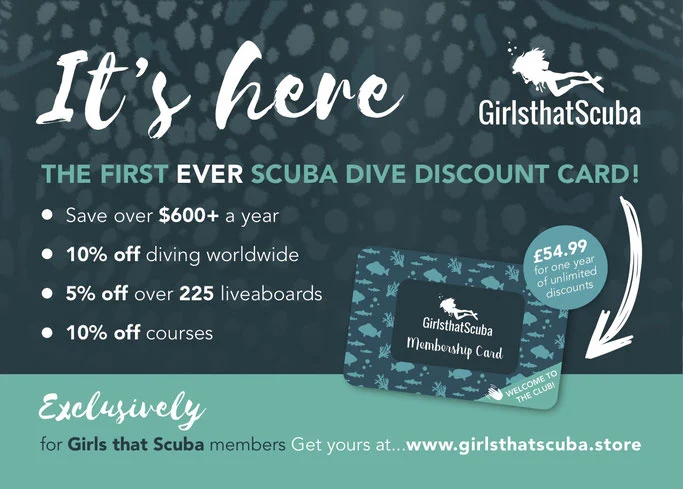 ---
The importance of choosing the right instructor
Tentative divers may be put off the rescue course by tales of tears and chatter of "hell dives". You can definitely expect your course to be challenging, and a few tears may indeed be shed, but if a tough-love teaching style isn't right for you it's important to find the right person to teach you.
When checking out different providers ask what the course includes and who your instructor will be; find out if you can meet them to discuss what their teaching style is like. Also ask how long you can expect the course to take (this will vary depending on where you are), and how many other students will be on the course alongside you. If you're completing the course with other students you may have the opportunity to play victim as well as rescuer. Any Divemaster who has assisted a rescue course can tell you you'll learn just as much from acting victim.
Sometimes you may find you're the only student, so your instructor may be assisted by a Divemaster or other instructor. This usually makes for a really fun environment; when there's a rescue course going on most of the dive professionals will want to get involved, and you'll probably find lots of other teachers fighting for a chance to act out an emergency and show off their amateur dramatics!
Check out our Girls that Scuba Membership Card for dive schools around the world offering amazing discounts on courses.
When is the right time to take my Rescue Course?
Many divers wait until it's a necessity to move forward with their professional diving qualifications, but regret that decision and wish they'd taken this course much sooner! We can't stress enough how rewarding and enjoyable this course is.
It's up to you
Ultimately only you can decide when you're ready, so sit down and have a think about your skills. If you have regular dive buddies as part of a club, let them know you're considering the course and seek out the wisdom of those who've completed it already. Some will suggest completing a certain number of dives first (for some courses this is a pre-requisite), but whilst one diver may say you're ready after 30, another might say to wait until 50 or 100 dives.
Be comfortable
You should be at a point that you're confident in your regular diving activities. If you're still finding yourself uncomfortable or even panicked in normal diving situations, then that might be an indication that you're not ready for the responsibility of rescuing others.
Buoyancy
The main skill you should have good control over is buoyancy. Some scenarios will require you to control your buoyancy and your victim's, and this will be extremely difficult without good control of your own buoyancy. Consider taking a Peak Performance Buoyancy speciality first to get your skills in tip-top shape.
If you've got comfort and buoyancy covered then you're probably ready! Don't be put off by nerves; a little nervousness or apprehension is a good thing when learning a new skill. Finally, remember that completing your rescue course is not the end of your journey. We've all heard the phrase "if you don't use it you'll lose it", so practice, practice, practice, and encourage your buddies to take this super rewarding course too!
We can't wait to see your celebrations when you're certified rescue divers; share with us in our Facebook group, or tag us on Instagram, @girlsthatscuba!
---
About the author – our GTS blogger Lauren
Lauren originally learned to dive in 2008, and her heart has been in the ocean ever since. In 2018 her sense of adventure and passion for the underwater world led her to Indonesia, where she completed her PADI Divemaster and Instructor qualifications. You can find her on Instagram @laurennn_elizabeth to follow where the currents take her next!