We announced our 2nd ever Girls that Scuba group trip in May last year and within just a few days it was sold out – and we weren't surprised! Who WOULDN'T want to come scuba diving in the Maldives with manta rays, learn about photography with our co-hosts Insider Divers, jump into dreamy water and spend 7 days with likeminded fun people? Fast forward 8 months and it was finally time for us to board our liveaboard – 26 divers, a trip of a lifetime – here's exactly what went down.
The location: Maldives
Maldives is a huge archipelago south of India that ranges amongst the most sought after holiday locations in the world. Grouped into 26 low atolls in the Indian Ocean, less than 300 of the islands are inhabited. Scuba diving is done at a leisurely drift pace as the Indian Monsoon Current sweeps along the island chains, moving nutrients and divers along. We've been scuba diving in the Maldives many times before – which is ultimately why we chose this as our next destination, we have the experience and we know what to expect; mantas, sharks and more sharks! The route we decided on was North and South Male Atolls – Felidhu Atoll – Rasdhoo Atoll – Ari Atoll.
The Diving
It's hard to describe the diving in just a few words so we hope our pictures will help. But think manta rays, walls of sharks, schools of fish, nurse sharks bumping into you and rays swimming over you. The Maldives is one of the best dive destinations in the world and we certainly saw it at it's best! A lot of you have been asking after watching our Instagram and Facebook updates about the dive sites we went to, so here are some that you absolutely have to visit.
Fish tank
A weird concept but an amazing dive. This dive site is right outside a smelly tuna factory. Yup you read that right. The factory workers here discard the leftover tuna carcas into the water – heads and all – attracting hundreds if not thousands species of marine life. At the right time here you can see guitar sharks, tons of species of rays, huge schools of banner fish, pretty much every species of eel that exists and so, SO much more. They don't call it fish tank for nothing! A mind-blowing dive, and one most liveaboards don't even go to.
Alimatha Resort House Reef, Vaavu Atoll
One of the Maldives' most famous dive sites is Alimatha House Reef where divers can swim with up to 100 nurse sharks. Many years ago, food waste used to be dumped in the area and the sharks became used to foraging there. They still associate the sound of boat engines with food, so as your dive boat arrives, watch as they swarm around it. The sharks are completely used to human presence – in fact, you might just find one swimming through your legs! It's a real bucket list experience!
Maaya Thila
80 metres in diameter and with top reef beginning at six metres, Maaya Thila is a well known dive spot on the liveaboard route. The spot has been described as 'the white-tip capital' of the country and on a night dive dozens of these slender sharks can spotted hunting around the thila. With so many boats choosing to dive here at night for a chance to witness this incredible show, the sharks and other large hunters such as jackfish and barracudas have become used to the lights and use them to their advantage when chasing the fusiliers. A high adrenaline dive!
Rasdhoo Madivaru
Rasdhoo Madivaru is arguably the atolls most famous site. Reaching out across one of the southern channels, a horse-shoe shaped ridge is patrolled by grey reef sharks, whitetip sharks and schools of eagle rays. As you look over the ledge into the depths, large sea fans and black coral can be seen clinging to the wall while thousands of anthias flutter in the current around you. Tucked inside over the lip of the ridge, an expansive sandy bowl is home to whiptail rays, marble rays and patches of garden eels. Returning to the shallows you will be greeted by beautiful corals and schooling reef fish such as oriental sweetlips, fusiliers, goatfish, snappers and many more. Throw in the occasional spotted eagle ray or a school of large barracuda and you have all the ingredients for a near-perfect Maldivian dive experience.
Find out more about diving in the Maldives here
The boat
We sailed the Maldivian waters on none other than blue o two's M/Y blue Voyager a 37-metre steel hulled vessel that boasts three roomy double cabins and ten twin cabins. With an indoor dining area, a bar and sky lounge, as well as a Jacuzzi there was always enough room on our floating home even with 26 people on board.
We loved every minuet spent with her; enjoying dive briefings and workshops in her comfy lounge, a sunset beer on the roof and posing for pictures on the bow. The rooms were spacious with an ensuite and were cleaned every day. The staff were phenomenal – from waking us up every morning with our own coffee to laughing with us on the dive boat and helping us when we dropped a GoPro or two on a dive (whoops). We actually can't praise M/Y Blue Voyager enough, we can't wait to return…. 😉
The People
We left this bit until last because actually it was the people that were the best thing about this trip. The sharks and mantas were amazing.. but the people, they were what made this trip so special. At first we thought 26 people would be a bit of a crowd to have all at once, but actually it was the perfect size group, each and every diver made the experience exactly what it was and we couldn't have asked for a better group. At the risk of boring anyone that wasn't on board we've whittled down our highlights to just a few of our best moments, but those that were there know what really went on behind the scenes. Girls that Scuba and Insider Divers thank you, from the bottom of our salty hearts for joining us on this journey, and for the new friendships we made. We can't wait to dive and laugh with you all over again!
The Hosts
Girls that Scuba is still only 2 years old, we are by no means "'experts" in group trips quite yet, which is why we wanted to bring another company in to co-host and bring in their experience and knowledge. We collaborated once again with Insider Divers who host group trips – with a twist. With photography workshops, shark and ray presentations, expert tricks and tips and with an extra eye on your diving skills, our divers are not only having fun and diving in one of the best places in the world, but learning and developing. A huge thank you to Simon – founder of Insider Divers for helping us create the best trip ever, and for all these amazing photos!
---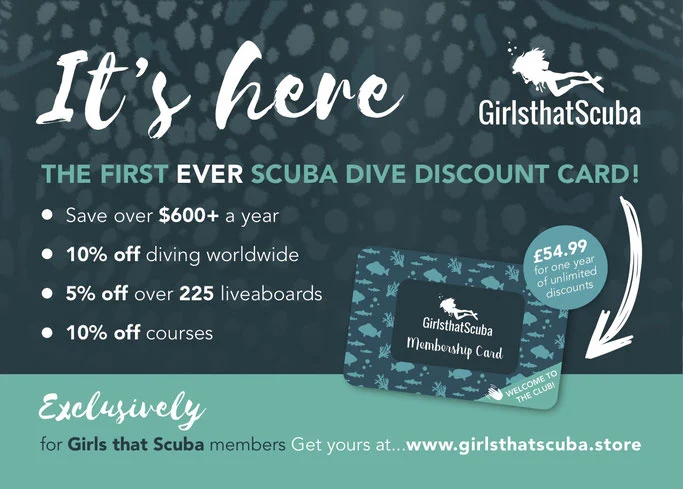 ---