This is part of a series of guest posts by Andi Cross, whose incredible expedition is telling dive stories from around the globe. Check out the previous story, and join us as she takes us to the Edges of Earth!
Our expedition team knew the Solomon Islands were going to be scuba paradise. For anyone that loves diving remote tropics, this is one of those places that simply cannot be missed. Crazy currents bring biodiverse congregations below the waterline and topside.
Close to 900 lush, jungle-covered islands, and most are uninhabited. It's hard to beat this country when looking for raw and wild exploration. What we didn't know is how emotionally connected we'd become to the Solomons after three weeks traversing the Western Province.
---
Positive Change for Marine Life
Waiting patiently for us at the airport was Zelda Hilly, the local coordinator for the nonprofit, Positive Change for Marine Life. We were meeting her so we could travel from Honiara, the capital city, to the small island of Gizo.
Gizo is the gateway to some of the best diving in the Solomons, and where the bulk of her team is located. From standard beach clean ups, to diving to clean the seafloor, to household waste collection and up-cycling, Zelda and her team of 14 staff are committed to a plastic-free future.
Zelda and Sumana Deni, the on-ground Gizo liaison, were showing us what a week in their world looks like. And so, we followed, watched, listened and learned, as they walked us through why waste management hits harder in Gizo.
Like many remote island nations, the impacts of climate change and human consumption have a startling visual effect. You can see it in bleaching corals, to trash washing up on shore. But besides the optics, it's hard for these places to do something about it.
When it comes to Gizo, it's too expensive to remove waste from the island. This is due to the fuel costs and the distance from the mainland where it can be managed more effectively.
---
"Waste Woman"
That's why Sumana, affectionately known as "waste woman" around the island, and the friends she's brought along, are on the quest for solutions. Why? When asking each woman on the team what drives them to care for the ocean, every response went back to the fact that it's their source of life.
It's the food they eat, it's the fun they have, and it's how they raise their children to understand their cultural values. The ocean is simply who they are and where they come from. And that's something worth protecting.
Their waste management process includes distributing bags so houses can sort soft and hard plastics effectively. They then collect the bags from each district every Thursday, and bring the waste to a facility. There, it's further sorted, weighed and cleaned. The plastics next are stored in the facility – a better alternative to the ocean.
Sometimes, the waste is made into crafts that are sold back into the community. This is a practice run by another group of older women on the island. Other times, the waste is trialed as new materials for building or infrastructure purposes. Besides finding creative ways to recycle it, there's nowhere else for this waste to go.
---
Increasing the Impact
For Zelda, Sumana and the rest of the Positive Change For Marine Life team, the pursuit is larger than what's in place today. The main ambition is to provide a sustainable repurposing process. They want to turn waste into wealth through innovative recycling methods while empowering their communities to restore the beauty of estuaries, coastlines and the vast blue ocean.
The women are working with the local and national government and looking for outside support when it comes to finding economically viable solutions to make this happen. Sumana said it's a long road ahead to realize this dream, but nothing is impossible.
In Gizo, there are other critical players that contribute to the maintenance of this wild ocean. Kerrie Kennedy is running the only accredited dive operation in the area called "Dive Gizo." She is working around the clock to not only bring people out to see what's beneath the surface, but also to employ locals and teach them the importance of scuba.
This ultimately creates more ocean stewards that have the potential of inspiring their families and community to care just a little bit more. When diving becomes a part of anyone's life, it really becomes harder to ignore the signs of a declining ocean environment. And for the families on the island, their lives are the ocean. This is what drives them to participate in programs like Positive Change For Marine Life. It's a cycle.
---
---
Diving in Gizo
While in Gizo, we dove with Kerrie and her team every day. Seeing Kerrie act as the end-of-the-line gatekeeper for this underwater paradise left us thankful for having the chance to meet her.
She'd moved to the Solomons decades years earlier and since then, she's been instrumental alongside her husband, Danny Kennedy, in making the Solomons a dive epicenter. Kerrie sent us to some of the most raw and remote sites in the area, so we could see why it was deemed one of the world's most biodiverse hotspots.
Meeting women who have chosen paths in diving and ocean conservation is a source of never-ending inspiration to me. It's often the case that these women have upended their entire lives to make this cause equally their profession and purpose. Showing what's possible when you chase the thing you're most passionate about.
As Kerrie said many times during our conversations, it's not always the easiest or most glamorous path, as fighting the battle to conserve, restore and protect the ocean can be quite defeating at times. However, seeing a group of women come together to try and figure out solutions from so many ingenious angles gives us hope.
It's not a single person who can solve any one of our planetary challenges. It requires teams, collaborations, partnerships and a whole lot of empathy. That's what we saw first hand in the Solomons.
---
Travelling With Intention
The true essence of travel lies not just in the places you visit, but in the choices you make. From your choices in dive operators, choices in accommodations, and choices in the local experts you might engage with—each decision has the potential to leave a lasting impact.
The value of an experience is amplified when you take the time to understand and appreciate the communities that facilitate it. This deeper understanding fosters respect, appreciation, and a stronger bond with the destination.
Our departure from Dive Gizo's dock was marked by a profound sense of gratitude. Witnessing the determination and expertise of the women of Gizo, all working tirelessly towards a greater cause, was a testament to the power of community-driven dedication.
If the Solomon Islands beckon you, approach with an open mind and a genuine desire to connect. Here, you won't just discover pristine waters and diverse marine life, but people whose tenacity will redefine your travel narrative.
---
About the Author
Andi Cross is a growth strategist, divemaster, founder of impact consultancy WILDPALM, and lead of the Edges of Earth expedition, highlighting stories of remote ocean conservation communities and organizations in 50 destinations worldwide. To keep up with the expedition and see where the team is going next, follow the team on Instagram, LinkedIn, TikTok, YouTube and their website.
---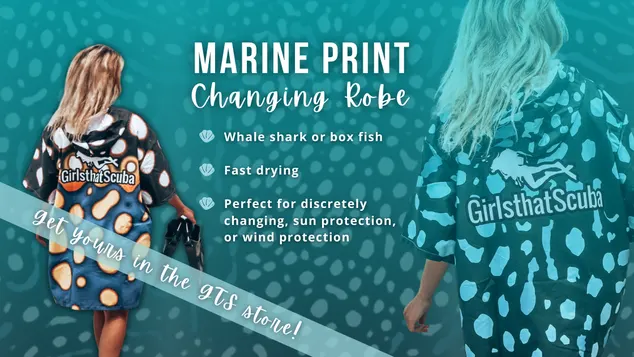 ---