For us scuba divers, the ocean is our playground. We descend under the surface, we explore, and we often have the privilege of observing beautiful creatures and alien environments – all whilst immersing ourselves in an entirely different world. For these incredible experiences to continue we need to honour the fact that we're merely guests in the ocean; it's imperative that we respect what we love.
There are many steps that we can take as divers, big and small, to protect the future of our blue planet and to make our underwater adventures more sustainable. We recognise that everyone is at a different point in their journey towards sustainability, so we've roughly organised these tips from simple, small actions, to larger lifestyle adaptations. Read on to learn what you can implement both above and below the surface to become a sustainable scuba diving superhero!
1. Collect that trash
It's estimated that 5 trillion – yes, you read that right, trillion – pieces of plastic are floating on our oceans. These plastics pose so many dangers; from direct ingestion by large marine mammals, to harmful pollution posed by microplastics inhibiting the reproduction of corals.
Sadly it's rare to go on a dive without encountering any rubbish, so picking it up is probably the simplest direct action you can take. Many dive centres will arrange periodic clean-up dives specifically aimed at collecting trash – keep an eye out as these dives are often discounted or sometimes free!
Remember, it's important to instill this habit on every single dive, not just when you're on a specific clean-up dive. Consider carrying a mesh bag with you on every dive to be prepared – check out Trshbg for an awesome hands-free model which is also suitable for surfing. Remember to also carry a dive knife or cutting tool; so much marine debris encountered is discarded fishing gear which may be wrapped around objects and can also pose an entanglement risk.
2. Check your buoyancy
How can we sustain the reefs that we love if we're constantly battering them with our fin tips, or dragging gauges across delicate corals? Whilst it might seem that this point is aimed at newer divers, it's easy to get into bad habits with buoyancy and find ourselves far too close to the bottom. We can also be guilty of this when focusing on other things – particularly when we take cameras along on dives.
Ensure that your buoyancy is always fine tuned so that you're avoiding causing any damage, and remember to streamline your equipment to ensure you're not trailing anything which may snag on the aquatic landscape. If you need a helping hand with buoyancy, consider spending some time with an instructor and taking a speciality course.
3. Choose reef safe sunscreen (and other beauty products)
Many of the ingredients in conventional sunscreen are extremely harmful to marine life, yet so many people are unaware of this. Luckily, more reef-friendly options are appearing on the market constantly as awareness is on the rise. We have a full guide here on reef-safe sunscreen, which also looks at which other products in your personal care and beauty routine you may want to replace. Some of our favourite are Stream2Sea reef-safe products.
4. Aspire to a low-waste and plastic-free lifestyle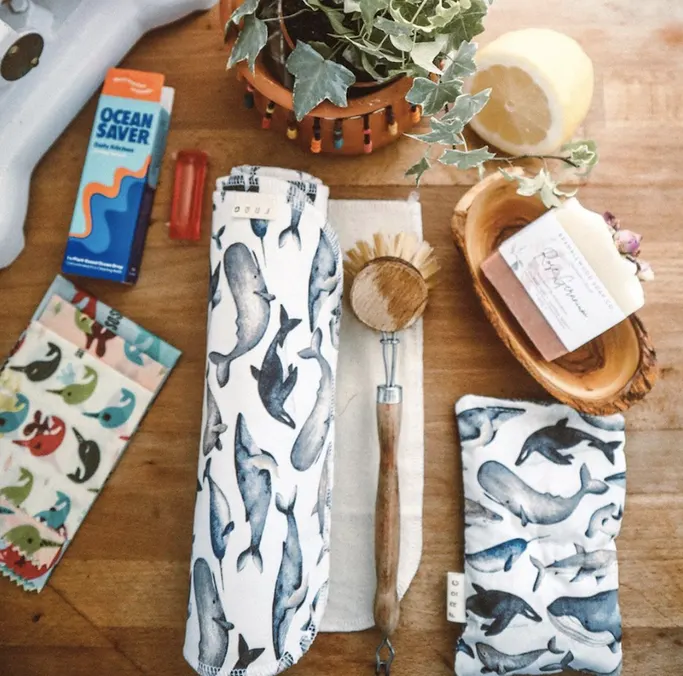 As we mentioned above, the sheer volume of waste sent into our oceans everyday is astounding and saddening. Whilst individual action isn't the only answer to preserving the planet, it can go some way to helping out. We've used the term "low-waste" as opposed to "zero-waste", as it can become such an overwhelming concept to try and entirely eradicate waste from our lives.
This can often lead to eco-anxiety and guilt. Remember that working towards becoming plastic free is a journey – you will make mistakes along the way, but even small wins are helpful.
5. Continue your education
At Girls that Scuba we're firm believers that we're never done learning. There's always more to educate yourself on when it comes to sustainability and the ocean, but it doesn't have to be as complex or expensive as taking on another conservation diving course. Keep a curious mind and learn in the way that serves you best and sparks your inquisition; read books, listen to podcasts and watch documentaries on topics relating to sustainability and our oceans.
6. Consider more local diving
So many of the world's most incredible diving is remote and reachable only by plane, so we're not here to tell you never to take another flight. However, most of us can take steps to reduce the number of flights we take per year in order to lower our carbon footprint. If you usually take a number of far-flung dive trips per year to get your underwater fix, consider extending your dive season by exploring the diving closer to home instead. Read more: Dive into local diving.
7. Choose your dive center carefully
As much as we hope all divers have the same level of respect for the oceans, not all dive operators are created equal when it comes to sustainable practices. Luckily, there are a number of accreditations you can look out for to find dive schools which are operating responsibly.
Green Fins is a particularly great example of this, which "aims to protect and conserve coral reefs through environmentally friendly guidelines that promote a sustainable diving and snorkelling industry." Green Fins dive centres are independently accredited and robustly assessed for best-practice. If you're diving with PADI centres, you can also look out for the PADI Green Star Award and 100% Aware accreditation.
8. Stop eating fish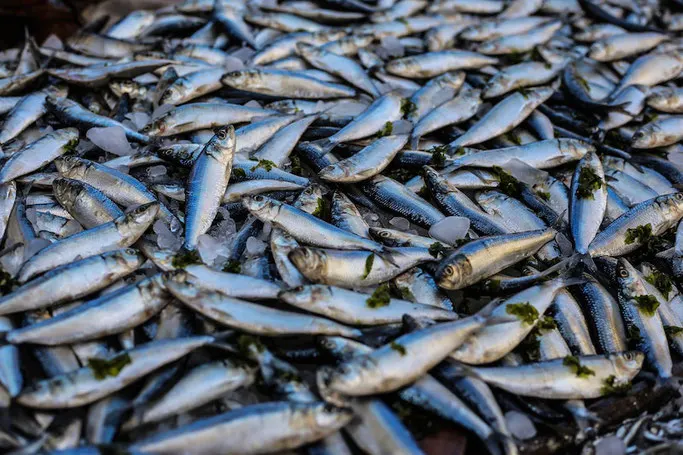 This one definitely falls into the category of "bigger lifestyle change", but it's a valid point worth paying some consideration to. World fisheries decline year on year – a quarter of our global fish stocks are overexploited, depleted, or recovering from depletion, whilst a further half are close to the limits of sustainability.
Check out our post here to delve deeper into this topic from varied perspectives, including comments from fish-eaters to vegans. If you want to take this step even further, consider adopting a vegetarian or vegan diet; a large percentage of the fish caught every year are used solely to feed factory-farmed animals.
Read more: Divers, why are we still eating the fish we try so hard to protect?
9. Campaign for change
Change on an individual level can only go so far, and many of the sustainability issues faced by our oceans must be tackled with larger systemic change. Find out what involvement you can have on this level; it could be smaller contributions such as signing online petitions, perhaps starting a community group in your local area to campaign for change, or even attending larger scale climate protests.
Let us know in the comments below which steps you'll be taking first, and share your sustainability stories over on our socials – we're @girlsthatscuba on Instagram, and we always welcome posts to our original Girls that Scuba Facebook group!
---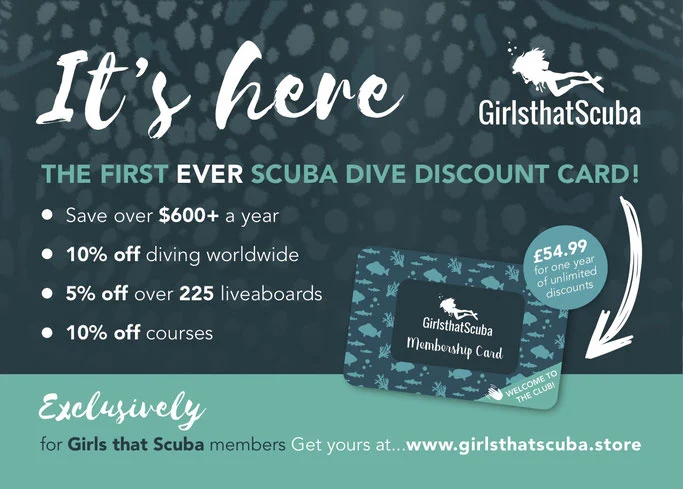 ---