Podcasts have surged in popularity over the last few years, and it seems that scuba diving podcasts are no exception. With so many to choose from, which ones should be making it all the way to your ears?
With topics ranging from conservation to freediving, we've listened to some of the most highly recommended ocean podcasts suggested by our Girls that Scuba community. Here's our run down of the best scuba diving podcasts to listen to right now.
---
1. Girls Talk Scuba
There was a space in the dive podcast world for a chattier, more inclusive, and exciting dive podcast – so we made our own! We might be biased, but our very own Girls Talk Scuba is one of the best scuba diving podcasts out there.
Hosted by two passionate scuba instructors and Girls that Scuba community members, Ellie Hudson and Emmy Spink, Girls Talk Scuba is a platform for everyone to connect, learn, and inspire each other. Join Ellie and Emmy as they interact with members of the community. They share stories, tips, and insights on scuba diving.
Suitable for beginners to experienced divers, the Girls Talk Scuba podcast covers a range of topics. Expect chats about skills, safety, equipment, travel, marine life, and conservation. Whether you're curious about starting your scuba journey or looking for new adventures underwater, our podcast has something for everyone!
---
2. Into the Depths
Tara Roberts embarks on a journey to learn to scuba dive inspired by Diving With a Purpose, a group of Black marine archaeologists working to uncover the history of enslaved African people.
These 6 episodes are a fascinating way to learn about a story which is often left untold. They are told through her voice and those of the people she meets along the way.
We love: "Episode 3: Building", in which Tara gets to know the marine archaeology developments happening in Costa Rica.
---
3. DeeperBlue Podcast
With our founder Sarah featuring as one of the co-hosts on this fantastic podcast it would be rude not to include it, right? This weekly podcast has a slick magazine-style approach. A variety of features round up the latest news in all things scuba diving, freediving, dive travel, and ocean conservation.
From bite size equipment reviews to interviews with industry leaders, there's something for everyone. With most episodes clocking in under 30 minutes it's a great choice if you're more pressed for time.
Listen to: the episode "Floating Above A River of Sharks on 'Our Planet' with Kat Brown, and Getting All Techie With It In New Dive Computers". Sarah interviews wildlife filmmaker Kat Brown about her incredible career. She also learns about what Kat anticipates for getting back into her industry as a mother.
---
4. Dive & Dig
Offering a bit of a different view of the underwater world, Dive & Dig explores the wonders of maritime archaeology. Presenters Bettany Hughes and Dr Lucy Blue of the Honor Frost Foundation interview a series of significant figures in their field. They share fascinating insights into the history which can be discovered underwater.
Their captivating second series explores five key sites around the Mediterranean and Red Sea – from an 8000 year old submerged village to the oldest harbour built by the Ancient Egyptians!
Don't miss: "S1 Ep 5: The Climate Change Threat To Our Marine Heritage".
---
5. Speaking Sidemount
Hosted by sidemount expert Steve Davis, this is a fantastic listen if you're considering dipping a fin into technical diving. As an accomplished instructor, Steve is incredibly knowledgeable. You can expect to walk away from any episode having learned something about sidemount equipment, skills, techniques, or ongoing expeditions.
Most episodes run around the hour mark. They are generally in an interview format, with fascinating guests such as Richard Harris, one of the divers involved in the heroic Thai cave rescue.
Start with: "Episode 1 – 7 Reasons Why You Should Dive Sidemount" for a bite-sized introduction to the benefits of sidemount diving, and a taste of Steve's passion. We also loved listening to "Episode 33 – Cristina Zenato – Shark Conservation & Cave Exploration" and hearing Cristina's fascinating journey into cave diving.
---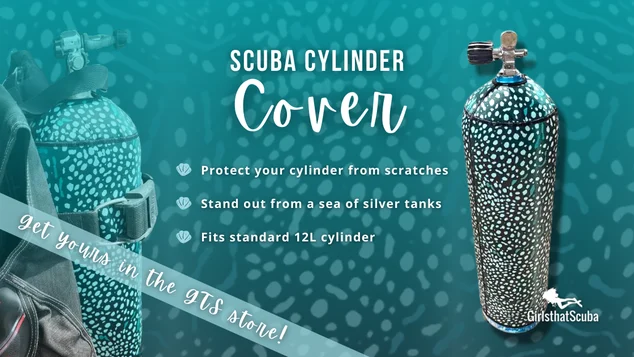 ---
6. Ocean Poddy
In OceanPoddy, marine biologist Mads St Clair Baker aims to "prove that it's not all doom and gloom for our blue planet". With her casual – usually wine-fuelled – chats with a variety of guests we'd say she definitely achieves that. This is absolutely one of the best scuba diving podcasts!
We love that the majority of her guests are women doing incredible things in scuba diving, conservation and marine science. The conversations are peppered with fun anecdotes from Mads's time in the field as a marine biologist. All of this makes the hour-long episodes fly by.
Don't miss: "SOS Galapagos", in which Mads takes more of an investigative journalist approach to try and get to the bottom of what exactly is going on with the enormous fishing fleet in the Galapagos. We also enjoyed "One Gal's Trash is Another Gal's Treasure with Emma Sparrow", founder of Ocean Mimic.
---
7. So You Want to Be a Marine Biologist
If you've been considering a career as a marine biologist but don't have the slightest clue where to start, this podcast is probably a great place. With practical episodes including a guide on "Getting your Resume Noticed and Landing the Interview", So You Want to Be a Marine Biologist gives a true overview of what it's like to pursue a career in ocean science.
Host Kara Muzia brings on board some incredible scientists leading in their fields to discuss their work. They share how they got there, and on occasion how you can get involved in their work too.
Start with: "1. What Does it Take to Be a Marine Biologist?" for a quick introduction to the reality of working in ocean sciences. You'll soon be drawn in by Kara's chatty style. Feel free to jump into any episode which grabs you – there's an underwater topic to interest every diver!
---
8. The Freedive Cafe Podcast
It's not strictly a scuba diving podcast but we coudn't leave this one out. Boasting a guestlist of over 100 incredible freedivers, The Freedive Cafe Podcast will most likely have interviewed any influential freediver you'd like to hear from.
All episodes are in a longform interview format, which makes for some seriously in-depth (if you'll excuse the pun) conversations between host Donny Mac and his guests.
Listen to: "Episode #100 – Donny Mac | Dreaming of Depth" to get to know the host better before diving into the rest of the fascinating interviews.
---
Have you listened to any of the best scuba diving podcasts on our list? Do you have a favourite that we've missed? Let us know, share to your Instagram stories and tag us @girlsthatscuba!
---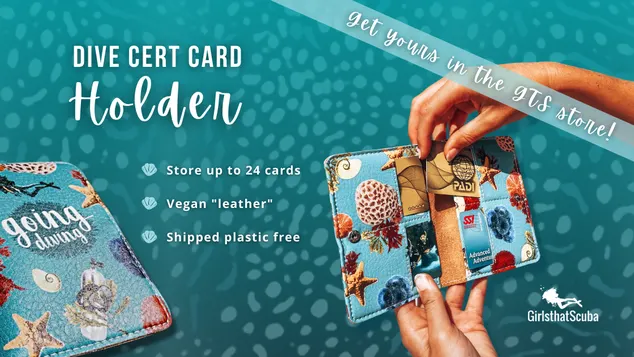 ---