Scuba diving in the kingdom of Tonga, where to begin? Tonga has arguably one of the most diverse underwater geographies, fish and mammal collections in the world. Lagoons, protected marine reserves, drop-offs, passes, drift dives, unexplored island parks protected by legislation, coral gardens, wrecks and pelagics, the list seems endless. And let's not get started on humpback whales! While most come to see these majestic animals, there is so much scuba diving around the area we think it's a waste not to make more of your time. Here's everything you need to know about scuba diving in Tonga.
More about Tonga
Identified by three islands groups, Tongatapu, Vavu'a and Ha'apai the collections all have unique characteristics and diving to match. But one thing that makes diving in Tonga an ultimate dive destination?
It is one of two places in the world where you can be diving and the chance of seeing humpback whales is highly likely as the majestic pelagics come here to breed between the months of July and November. From snorkelling to the background noises of mothers calling their babies and seeing them playing on the surface of the water, to swimming with the incredible giants up close, it is an opportunity that will make your jaw drop.
The Tongan islands are all about activities in and around the water, it is simply a dive lovers paradise. But water activities aside Tonga offers palm fringed, white sandy beaches, active volcanoes, craggy dark mountainous, water caves, swanky all-inclusive resorts and rain forested hikes. The collection of 176 tropical islands is a unknown cluster of tropical exploration. You could spend months diving in Tonga and feel like you've only touched the surface of what this incredible country has to offer!
When should I visit to see Humpbacks?
Depending on what you are after while diving in Tonga will depend on when you visit. If you wanting to stick to a budget, aim for the months of November-April (avoiding Christmas). To see whales the best time is between the months of July and November when the humpback migrate from the artic to breed in the warmer waters of Vavu'a. Cyclone season avoidance is anytime between the months of May-December, these are the ideal months for divers with less swells from the Pacific trade winds, lower rainfall with less run off from the land, meaning visibility will be at its best. But when diving in Tonga do not take the cyclone months as gospel, the water visibility is incredible and the variety is simply enormous, meaning there will always be breath taking dives to be had.
How much does it cost to travel in Tonga
1USD = 2.24 Tonga Pa'anga
Food and drink:
Beers: TOP$4
Meals: TOP$10 eating where the locals eat, a simple meal out at a western restaurant starts at TOP$20.
Accommodation:
Hostels: Guesthouses are the common budget accommodation here starting at TOP$35-80
Apartments: TOP$150-$250
Hotels and resorts: TOP$200-250
Diving:
If you are a first time diver wanting to take qualifications here you will more likely be qualified with the PADI open water
PADI open water: TOP$950
Advanced: TOP$900
Two tank dive: TOP$275
---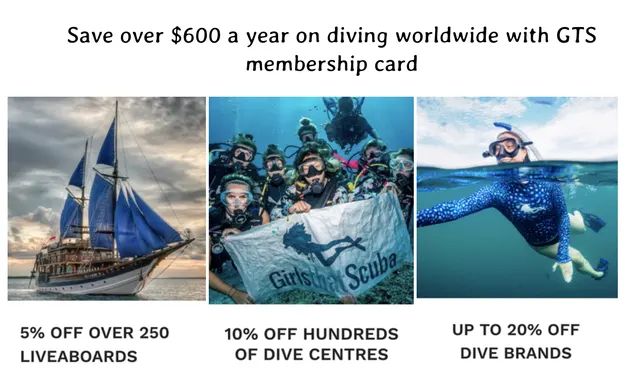 ---
Dive sites in Tongatapu, Tonga
Cathedral Cave (Eua)
On the small island of Eua, just a short ride away from Tongatapu provides a fabulously unique dive. In 2001 an underwater cathedral was found at about 30 meters deep. The cathedral offers an entrance at 28 meters to its 100 meter wide hallway in which spotlights of natural sunlight gush through the holes now in the roof of the building. The supernatural feeling of diving through a cathedral is made only more dramatic by the breaking waves heard in the background over the ceiling of the church. Outside of the cathedral like a forgotten, overgrown garden are corals and schools of cardinal, butterfly and sweetlips scattered over the healthy reef.
Outer-reef:
A day out from the town, this dive gives you the opportunity to see the beautiful canyons, caves and drop-offs not protected by the reef. With each dive you can expect to see the larger pelagics such as reef sharks, rays, turtles and crustaceans in the shadowed turrets and overhangs of the corals. Be sure to expect unabashed trevalleys, cautious barracuda, defiant napoleons and bright schools of parrot, damsel and butterfly fish colouring your dive.
Dive sites in Vava'u, Tonga:
Swallows Cave
A popular cave to explore and ideal for beginners being at only 5-6 meters with 40 meter visibility. Prepare for your jaw to drop swimming through shadow inducing clouds of fishes reflecting the dancing midday sun. Swimming near them, murmurations of the swirling groups of the little fish act as one in soft twists and turns producing synchronised entrancing patterns moving in the water around you. This keeps divers and snorkellers alike glued to the patterns, before being able to explore the further depths of the cave walls with colourful nudis and swaying gorgonian fans.
Clan MacWilliam Wreck
A wreck that originally was a 37 meter vessel before a fire in the third hold sunk her in 1927. The story holds that the engineer was locked into the engine room in an effort to smolder the fire. It is now a awesome spot for divers to experience a wreck that is still very much intact with the colourful variety of blossoming fan, hard and soft corals along with schools of darting snapper, damsel and sweetlips living where the engineer once stood. At 30 meters this wreck is for advanced divers, but could be a fantastic first wreck dive to see what they are all about.
Hai'apa
There are few places on the world like the island collections of Ha'apai to travel to for an off the grid adventure. For the intrepid female traveller, you will see that what they lack in the classic 'tourism infrastructure' they make up for in an untouched, private paradise. Palm-laden white, sanded beaches with rippling pale blue waters. If you want a truly immersive island life experience, relaxing, technology free-days while you dive in unexplored reef geography, it doesn't get much better than this.
How about scuba diving the Cook Islands too?
Dive sites in Tongatapu, Tonga
J-Caves
Could be argued as one of the most beautiful dives done in the whole of the Pacific let alone in Tonga! The heavy, blooming coral bommies, tunnels, swim throughs, caves, deep drop offs and thick coral-heavy over hangs make this a dive that could easily be done twice, just to see it all. The ethereal caves and tunnels lead you to the hotbed of thick hard and soft corals with macro life and reef fish to match. A colourful metropolis of fish life, you will no doubt be eyed by the schools of damsel and trigger fish standing close to the pastel colours in which they call home. Be sure to keep an eye on the deeper drop offs for the larger species; seeing reef shark, manta and eagle rays is a common feature of the J-caves.
Arch of Ofalanga, Ha'apai
The most well-known dive of Ha'apai and for good reason, the arch stretches 15 by 30 meters underneath the water, being frosted with the craggy life of hard corals, while the pinks, yellow and purple hues of the soft coral give it incredible textural variety. Sharing the arch you will see plenty of crustaceans in the under surface and shadows of the arch and surrounding reef. If you are a keen underwater photographer, this place couldn't be more ideal for seriously impressive underwater shots. This dive is recommended for experienced divers.
Hot Spring Cavern
One thing is for sure this underwater hydrothermal vent that gushes into the cooler cave waters around it, is a dive you will not forget. Exploring the sponges and pastel corals before heading into the 22-meter entrance of the cave to wait for the hot water to spit is bucket list dive material. The cave has a depth of around 15-30 meters, a large cave but is considered a dive best done by divers who are comfortable with smaller, darker spaces when diving.
---
---
Things to know about diving in Tonga
Tonga is a slightly more southern tropical paradise, with the climate to match, the air temperature never drops below 25c and at it's hottest it generally sits at 29c. Water temperature matches these seasons being around 21-24c. Visibility in Tongan waters is some of the most consistent in the world, you are pretty much guaranteed visibility of 35 meters. There is such an enormous variety to the diving in Tonga that any level of experience and any type of dive can be done. The underwater world is being effectively marketed and massively helping in the development of the Tongan economy, as a result there are a host of diving providers to choose from all with fantastic local knowledge of the Pacific seas. With over 1100 species of fish and 250 corals in it's 700,000 km2 of warm Pacific ocean it is no wonder Tongas places value in the water world. Conservation regulations for the diver means rules on swimming with whales and restricted areas, all with the intention to keep the waters as pristine and beautiful for tomorrow as they are today.
---
Written by Phoebe Howlett who 4 years ago was diagnosed with an illnesses that made her so ill, they said she would never be able to recover to lead a normal life again. However, she completely changed her lifestyle; diet, exercise, and attitude to life and with these changes came her recovery. She now want to show that everyone can make the most of their life, creating The Chance of Choice to do so. Follow her journey on  Facebook.