Sitting between Guatemala and Nicaragua in Central America, Honduras is a beautiful country with amazing crystal clear waters, 669km of Caribbean coastline and the Mesoamerican Great Barrier reef to adventure into. This is all for a margin of the price compared to the rest of Central America, let alone the rest of the world when it comes to diving. Honduras has surprised and will continue to surprise tourists for years to come with what its waters has to offer to the diver, so let's dive in!
Diving in Honduras
There are three main dives areas in Honduras, Utila, Roatan and Guanaja. Most however head to either Roatan or Utila for the best of the diving. While they are very similar in diving, they are worlds apart as a holiday destination. Roatan is more developed, with American tourists, honeymoon couples and the cruise ship twice, weekly. As a result of this development and attraction to couples, the price tag is far higher compared to its sister island of Utila just a few miles apart. Utila opposingly attracts the budget traveller and a younger demographic. The shorefront is lined with dive centres, food stalls and bars that are alive until the early hours. While both have similar dive spots, my vote is with Utila. As a solo female traveller endearingly put it 'I saw all the fish I did in Utila but ended up feeling the most single and alone I ever have!' when in Roatan. Here is my guide to the two islands.
Utila
As mentioned previously this island, like moths to a flame, attracts the budget traveller wanting lots of everything; dives, bars and other travellers to join in on the fun. Utila is the closest to the mainland and is also the smallest island, being under 10miles long. You can get here by plane but the majority will be heading here by ferry from La Cieba on the mainland.
Once on the island there are tuktuks or 'taxis' but with the size of the island, walking everywhere is very easily done.
Utila is known as the cheapest and one of the best dive sites in the Caribbean along with bring loads of other great advantages to heading here. Having nowspent time on the island I can recommend Underwater Vision as a great dive centre to dive with – founder of Girls that Scuba also did her Advanced Open water here years before GTS started!
Read Sarah's review of scuba diving in Utila
Handled in a professional manner, good equipment, free accommodation in the PADI qualification package all at a good price. It was a dive centre recommended to me by other travellers and on walking down the entire strip taking a look just in case there was something better, it seemed even people not diving with them headed here. It is also the only dive centre on the island with a decent beachfront, deckchairs, hammocks, volleyball net etc.
Costs
Getting there:
La Cieba tax to ferry port: $2.00
Ferry ticket: $26
Food and drink:
Beer: $1.00
Meal: $2.00-$8.00
Accommodation:
Hostels: $7.50 (free when doing a qualification or cheaper afterwards, eg Under Water Vision was $5 a night)
Apartments: $30-50
Hotels and lodges $80-100 a night for a double room
Diving qualifications:
Open & Advanced: $299
(6 dives, four free nights accommodation and qualification)
---
6 dive centres in Honduras offer members 10% off diving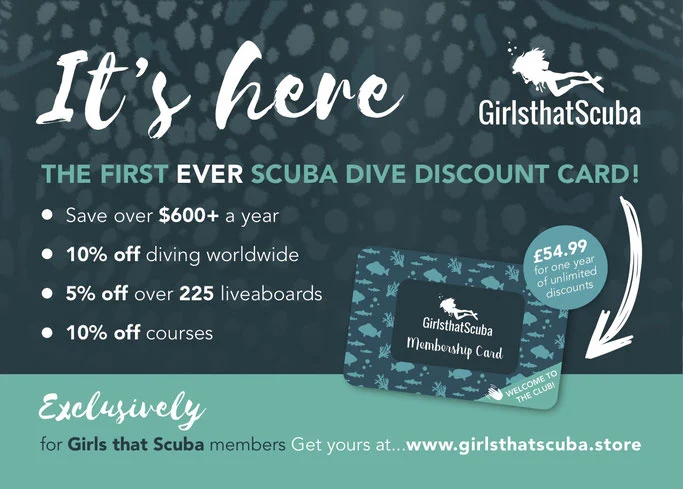 ---
Roatan
Roatan attracts the honeymooners, cruisers and all-inclusive holiday makers. It is far more built up that Utila and the choice of food, hotels, bars and extra activities are far larger. It is the most popular of the Honduran islands being about 40 miles in length with many homes looking out to the beautiful coastline of its West coast. This higher development and larger size do come with a higher price tag. There are plenty of ways to travel on the island, with many forms of transport included within the majority of the resort prices. The coastline is scattered with dive shops, loads of resorts and places to eat and drink. Varying in price and quality there is plenty to choose from, the luxury to Roatan is all the choice it provides while maintaining the air of island life.
Additionally to these choices in food, bars and accommodation are excursions involved around the marine, ecological and exploratory life of the islands. Heading to Roatan completely depends on your budget, you could easily spend $1000 US a week here, but a comfortable stay can be found at Georphis hostel. They provide private lodges that are close to the beach but surrounded with forestry and the wildlife to go with this. This also very close to the cheapest dive centres on the island, prices for these cabins start at between $25-35 dollars depending on the season.
---
---
Costs
Getting there:
Taxi from La Cieba to ferry port: $2.50
Ferry ticket to Roatan: $50
Flights: (San Pedro Sula- Roatan) $88
Food and drink:
Beers: $2.50
Meal: $6.00-$25.00 (depending on location and type of food)
Accommodation:
Hostels: $10
Apartments: $50-100
Hotels and resorts: $100-$180
Diving qualifications:
Open & Advanced: $315 (four dives & qualification)
When should I visit?
The best time to head to the Bay islands will generally be avoiding the rainy season that is between January and February. The rain is almost non-stop with big storms effecting the visibility of diving. This is of particular importance when considering the best diving is generally between 12-20 meters on the Honduran Caribbean coast. That said due to the number of dive sites on both islands, no matter what the weather there will always be dive sites that aren't as affected by the rain, storms or winds. Avoiding January and February simply gives the opportunity of more choice when picking dive sites. A final consideration is Hurricane season, which runs from June through to October. As with any Central America countries-the volatile seasons can impact the quality of the dive. But this doesn't stop the thousands of divers that flock here throughout both the rainy and hurricane season.
Diving is best in the morning on Utila because that's when the boats head to the north side. This early start offers divers a chance to see Whale sharks, particularly in the months of March-April and then again in September time.
What will I see?
It has been noted that there has been over 300 hundred species of fish identified within the Bay islands. Common features of each dive include grouper, barracuda, parrot and puffa. But the impressive part to these islands are the extras that are seen with each dive. These include sharks of these seas; grey, hammerhead, nurse and whale, eagle, sting and Manta rays, moray eels, along with huge crustaceans including crab and lobster the size of small toddlers!
The variety of corals, both hard and soft are all offered in these waters. There is enough variety of species here to literally fill a text book!
Best Dive Sites in Honduras
Combined the Bay Islands easily has over 200 dive sites for you to choose from, wrecks to reefs, everything you could think of in the underwater world can be found in one of these sites. These are some of the most popular on each of the islands.
Utila
Black Hills: The most popular spot off Utila on the Eastern Coastline. It is quick and easy to get to, giving you the potential species. Examples include; Parrot, Creole Wrasse, Scorpion, Grouper and many more.
Airport reef (caves): The site is a combination of knotted cave systems you can swim through making way to the sandy flats to potentially spot moray eels. First time divers simply here for a fun dives with no qualifications can reap all the benefits of this dive site as the best of the site is at around 10 meters.
Black coral wall: This is a special site, the black coral that lines the southern sided wall gives an almost unearthly mysterious feeling to an otherwise relatively shallow dive. Normally this coral only lives between 50-500 meters but is present here from around 20 meters. Another addition to this is that the top of the reef is a playground for the younger species in the Caribbean, which combined gives a good range of species and dive types within the one dive.
Roatan
Texas: This site has been formed with the two currents connecting between the island on the western tip. As a result of the two currents the diversity of marine life with each dive here is sporadic, beautiful and seems new each time, the ocean is awash with varieties of schools of fish.
El Aguila Wreck: A wreck intentionally spawned all for the intention of diving. Diving here you'll see a huge variety of fish; eels, parrot fish and grouper to name a few. This all comes with the backdrop of a beautiful wrecked boat broken into three that is now peppered with enormous varieties of corals.
Half Moon Bay Wall: If you only have one day to dive in Roatan then this site is a must. On thetopare swarms of fish species parrot, grouper etc. But diving deeper, parallel to the slopping wall, you can see the changes in the deeper ecosystem. They slowly change and develop with each meter down you go seeing the differences in the enormous corals, orange ear sponges and delicate seafans decorating the walls surface.
---
About the Author
Four years ago doctors in London diagnosed me with illnesses that made me so ill, they said I would never be able to recover to lead a normal life again. However,I completely changed my lifestyle; diet, exercise, and attitude to life and with these changes came my recovery. Something the doctor's believed would never happen. I now want to show everyone can make the most of there life, creating The Chance of Choice to do so. If you want to follow my journey you can do so on  Facebook.