As much as most of us would like to be in our scuba gear all of the time, unfortunately we have to take it off and pack it away from time to time. So how do you store scuba gear? From small space scuba gear storage to sprawling scuba display rooms, we've got you covered.
Whether you have a scuba wardrobe or a whole scuba gear storage locker, read on. We'll teach you how to store your dive gear and how to store scuba regulators. There are also some real life examples of scuba gear storage ideas from the Girls that Scuba community!
---
What should good scuba equipment storage achieve?
As your bank balance probably knows, investing in great scuba equipment isn't cheap. As well as getting your gear regularly serviced, storing your equipment effectively is one of the best things you can do to ensure your dive gear lasts as long as possible. So what does "good" scuba gear storage look like? There are a few things you should be trying to achieve in order to protect your scuba equipment.
Keep it Dry
Firstly, when it's not in the water we want our gear to be as dry as possible. If you allow too much humidity in your storage environment this can degrade your gear over time. Excessively moist or humid environments can encourage mildew or mould to develop on your equipment. This can also lead to seals and hoses deteriorating.
For this reason, indoor storage areas can be preferable to outdoors. Think indoor cupboard vs outdoor shed, or a spare room in the house vs a basement or garage. That's not to say that basements or garages are unsuitable storage spots, though.
If your storage area is more humid than you'd like, there are techniques you can use to dry out the air. This will ensure the moisture doesn't affect your equipment. Portable dehumidifiers are an extremely affordable and effective option. You can also collect silica gel sachets (found in packaging) and place them within your storage to absorb excessive moisture. Charcoal based moisture absorption bags also work for the same purpose.
Protect Your Gear
As well as keeping it dry, storing your dive gear well should also keep it protected when not in use. A few items need a specific approach to keep them protected.
Ensure exposure suits are hung rather than folded. Folding can compress the bubbles in neoprene. This will affect the insulating properties over time, so it's worth prioritising sufficient space to hang suits.
Storing scuba regulators also requires a little more thought. Leaving them coiled in a regulator bag for an extended period of time can be damaging to the hoses. Again, hanging can be a great solution, or you can utilise a shelf or box. This allows you to keep the hoses stretched out and laid flat.
Show Off Your Scuba Gear
Finally, spending some time on your scuba equipment storage can also be a great way to display your gear! Of course this is much lower priority than keeping it dry and protected. However, if you have the luxury of space you can definitely turn your dive equipment storage into something aesthetically pleasing.
We've arranged our suggestions for storage by the amount of space you have available. If you're looking for some impressive displays of scuba storage, read on to our suggestions for large space solutions!
---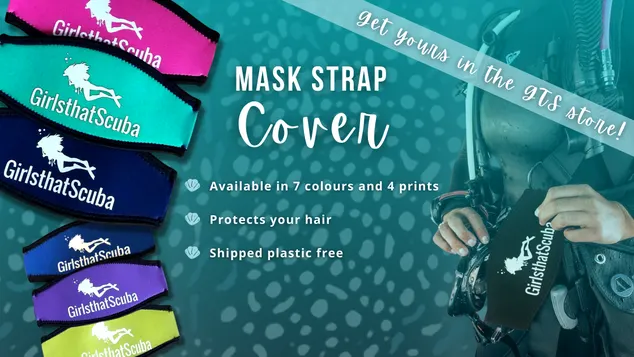 ---
Scuba gear storage systems for small spaces
For divers living in smaller spaces it can be more challenging to find an area to store gear. However, even the smallest wardrobe or closet can become a scuba gear storage spot with a bit of thought. In these scenarios, boxes, bags, and even suitcases are your best friends.
Consider choosing equipment bags which can double up as scuba storage when you're not travelling with your gear. Rolling duffel bags such as this option from Tusa work particularly well for this as you can slide them in and out of small spots quickly and easily.
Pack your fins in either side of the bag and store your BCD in the center. Pack out the rest of the space with any smaller accessories, such as boots and hoods, before laying your regulators on top.
This means that the only piece of equipment you need hanging space for is your exposure suit. There are lots of scuba-specific hangers on the market which will prevent damage to the shoulders of your exposure suit.
You can also look for large plastic storage tubs and pack them with a similar approach. These can then fit easily into the bottom of wardrobes or storage cupboards. However, remember that aeration is important when storing your scuba gear.
As well as using the approaches mentioned above to absorb excess moisture, it may be wise to drill some holes into the top of a plastic box. This ensures any remaining humidity doesn't damage your equipment.
If you're looking for the best of both worlds, some divers also opt for rolling tool boxes to store their gear. This gives the convenience of a protective box with the ease of a wheeling case.
---
Scuba gear storage ideas for medium spaces
If you've got a bit more space to play with, you can get creative and make yourself a scuba gear drying rack to fit into larger cupboards or small rooms. Many divers have made custom builds out of PVC piping. This piping is sturdy enough to take the weight of scuba gear whilst also being extremely affordable.
You can create a simple rail shape with multiple heights and use corner attachments to make small extensions for hanging accessories. We particularly like the ability to store boots upside down and ensure all the water can drain from them. This is a great example from Patricia Hackney in our Girls that Scuba Facebook community.
Dive gear storage racks don't just have to be in the form of shelves. Consider using the vertical space in your storage area differently. Walls can be used to hang hooks for small accessories. You could hang organisational pouches to store masks and dive computers, or even use pegboards designed for tools. These would be great options for the corner of a garage, for example.
---
Dive storage room ideas for large spaces
For the diver who isn't short on space, you can create the scuba gear storage room of your dreams using a combination of the approaches above. This could be a whole spare room to dedicate to your gear, a garage, or unused basement. Space gives you the freedom to store your scuba gear in a way which is protective, practical, and also aesthetically pleasing.
We love this example by GTS member Jessica Rodgers, which shows that any piece of organisational furniture can be repurposed to house scuba accessories. Her use of pegboards and hooks has turned this into a feature of its own as she's chosen to hang large equipment items such as BCDs. This approach can be scaled down for smaller spaces and used to organise small gear items, too.
If you're lucky enough to have a whole collection of scuba equipment like Girls that Scuba Founder Sarah, make sure you check out this video of her incredible scuba room transformation.
We particularly love her approach of reclaiming materials, like driftwood from her local beaches, to create the storage solutions. This is a great reminder that any of the storage ideas in this article can be made more sustainable by sourcing second hand materials. Check places such as eBay, Facebook Marketplace, Craigslist and Gumtree.
---
Do you have an incredible scuba gear storage room? What's your favourite way to store your dive equipment? Join the conversation in our Facebook group, or tag us in your scuba storage stories on Instagram!
---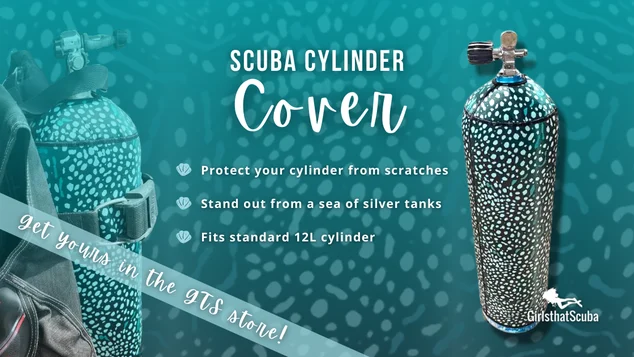 ---