If there's one question new divers ask our Girls that Scuba Community time and time again, it's this one. From chlorine and salt water to spending hours in the sun, scuba diving isn't always the best for our hair. So what should you do with your hair when scuba diving?
We're here to help you keep control of your locks, and avoid those nasty tears and tangles. Check out these seven tips, techniques and tools to keep your hair protected when scuba diving.
Looking for advice on taking care of Black hair whilst diving? Check out our community's advice here!
---
1. Braids
If you've got longer locks, braids are an instant way to tidy them away. Many of our members favour two braids, and some people even add a natural oil (such as coconut oil) to smooth them down. If you're feeling particularly fancy, French or Dutch braids are even better to gather all your hair from the roots.
Braids are also perfect for keeping your hair comfortable underneath hoods, which brings us nicely to our next tip…
---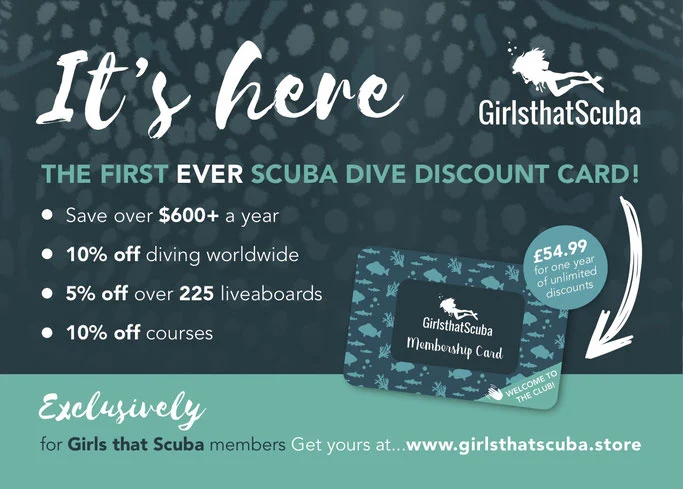 ---
2. Wear a Hood
Hoods aren't just useful for keeping you warm whilst scuba diving. As well as adding extra warmth to your body, they can be a way of preventing breakage and damage to your hair.
Again, adding some natural oil to your hair first can help to keep it even more protected underneath the hood. Bonus points – those pesky bits of hair at the front of your face don't get into your mask as easily.
---
3. Add a Neoprene Mask Strap Cover
Silicone mask straps are your hair's worst enemy. Whether you're completing mask skills or just donning and doffing your mask before and after your dive, you'll know that familiar feeling as the strap sticks and tugs at the back of your hair.
Luckily, neoprene mask strap covers make a huge difference to this. Covering the silicone means your strap will slide on and off easily, but still stay firmly put during the dive.
We even have our very own Girls that Scuba mask strap covers! There's a colour or marine print to match any scuba set up, and they're the perfect way to recognise other Girls that Scuba underwater or on the dive boat.
---
---
4. Use a Headband or Buff
With a multitude of ways to wear them, head and neck buffs are another brilliant way to control your dive hair. These stretchy fabric tubes can be worn stretched out, almost like a thin hood to totally cover your hair. You can scrunch, roll or fold them to form a headband. They're particularly great for those with shorter hair, too, and perfect for keeping pesky bangs out of your mask seal.
Sunny surface interval? A buff will protect your forehead from adding to that all-too-familiar diver's tan. They can also be used to protect your face from being battered by the elements on windy boat journeys.
---
---
5. Treat With Reef-Safe Conditioner
Treating your hair after a soak in saltwater is definitely needed. A deep leave-in conditioner works really well, and we know that it's important to use products which are friendly to the marine environment.
Many GTS members particularly love the Stream2Sea Leave-In Conditioner. Hop out of the water, rinse with fresh water and brush this through for soft, conditioned locks. The best part? You know it's not going to harm the reef when you stride back in to dive the next day!
Girls that Scuba Membership Card holders receive 10% off Stream2Sea products.
Prefer a spray leave-in conditioner? Check out Scuba Screen and their Wreck Repair Eco-Leave-In Conditioner. Designed by divers, for divers, it features an eco-friendly formula free from parabens, endocrine disruptors, SLS and other common nasties. The clever cap even hides a spare o-ring in case you need to save a dive!
---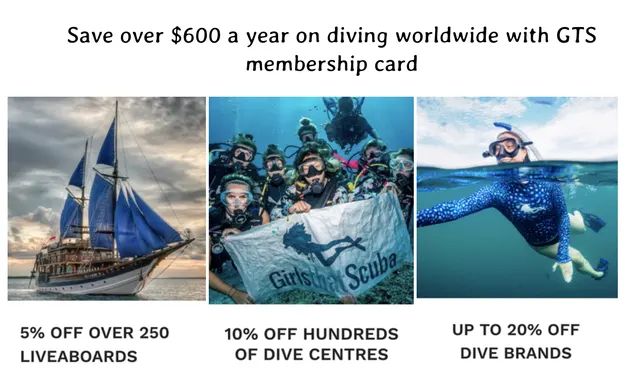 ---
6. Try This Style
If braids are beyond your hair skill level, all you need is a pack of hair elastics to keep your hair safe from being tangled underwater!
Simply tie your hair in a ponytail, and add a series of hair bands at intervals down the ponytail. This will keep your hair much more streamlined than just a ponytail would.
---
7. Add a Surface Interval Hat
Sometimes the ocean just hits our hair a bit too hard, and in those situations there's only one thing for it. Salty post-dive waves and a baseball cap is a great look if you ask us, and you get bonus points if it's our GTS one!
---