If you can't share a bit of your personality underwater in your dive equipment, where can you? Our community loves to customise their dive equipment for many reasons – whether it's to be easily identifiable by buddies or students, to be able to spot their gear on a busy boat, or just to be a shining splash of colour to brighten someone's day underwater! If you don't know where to start when choosing how to mark your dive equipment, we're here to help you out with our seven smart suggestions. Read on to learn about painting scuba fins, customising BCDs, and to find out what on earth Scuba Goop is!
Painting your scuba fins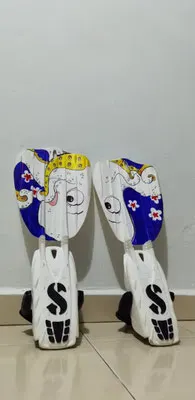 When it comes to customising scuba equipment, one of the most popular items to make your mark on is fins. With lots of people favouring the same popular styles of fins it can be easy to get yours confused with someone else's, but customising them can make it easy to spot yours at a glance. However, painting scuba fins isn't always an easy ride.
Whilst waterproof markers and paints can get you so far, they have a tendency to chip off the solid structure of a fin's surface (meaning both that your design disappears, and you're also potentially causing pollution in our waterways). A number of women in our GTS community recommend engraving the design into your fins first with something sharp, and then filling that in with a paint or marker for a longer lasting impact. This works particularly well on rubbery surfaces found on technical styles such as jet fins.
Use 3D paints for other equipment
When it comes to softer items, 3D paints are a great option for scuba gear identification. These paints form a flexible, "puffed up" texture on top of your equipment, and the flexibility means that the design will bend with your equipment to make it longer lasting. Whilst this does require some degree of artistic ability, the fact that they are simply a paint means that you have the freedom to create whatever design your bubble-blowing heart desires. You can use these to customise items such as wetsuits, drysuits, BCDs or wing bladders.
There are a number of brands of these paints designed specifically for diving use, including Scuba Goop and Scubapro's Gear Marker. However, these paints are often very similar to (if not exactly the same as) 3D fabric paints which can often be cheaper. Just ensure that you're looking for non-toxic formulations to prevent the ingredients leaching into the water. To use these paints, clean the surface of the equipment thoroughly – particular if you're a salt water diver – paint on your desired design, and then leave to dry fully for around 72 hours to ensure it will last.
Add embroidered patches
If you're somewhat artistically challenged don't fear, the world of dive gear customisation is still available to you. Lots of brands offer sew-on or iron-on patches which can be used on some items of dive equipment. If your BCD has a detachable cover on the outside of the bladder, you can safely sew on or iron on these styles of patches. However, ensure that you're not piercing or melting whatever piece of dive gear you're adhering the patches to! These styles also work well for drysuit base layers.
With a little searching, it's not too difficult to find custom patches online. There are lots available on sites such as Etsy created by independent crafters. You can also find styles which are loops of webbing that can be attached to BCD shoulder straps and customised with embroidery of your name as well as your favourite underwater creature companion. These aren't only for divers with their own equipment; if you're still using rental gear, you could carry one of these around and attach it to your rental BCD to spot it at a glance amongst the rest of the boat. Just remember to take it home at the end of the diving day!
Stick it on
If sewing or ironing on seems like too much work for you, there's nothing like a good old fashioned sticker for all your customisation needs. Whilst they're not so great for soft surfaces, stickers are probably one of the best ways to mark scuba tanks or other hard items such as fins. Check out our very own collection of stickers in the Girls that Scuba store. If you're feeling particularly fancy (and have the equipment to do it), you can also laser cut or print your own vinyl sticker designs, which may be even more hard wearing than traditional sticker styles.
Add a neoprene mask strap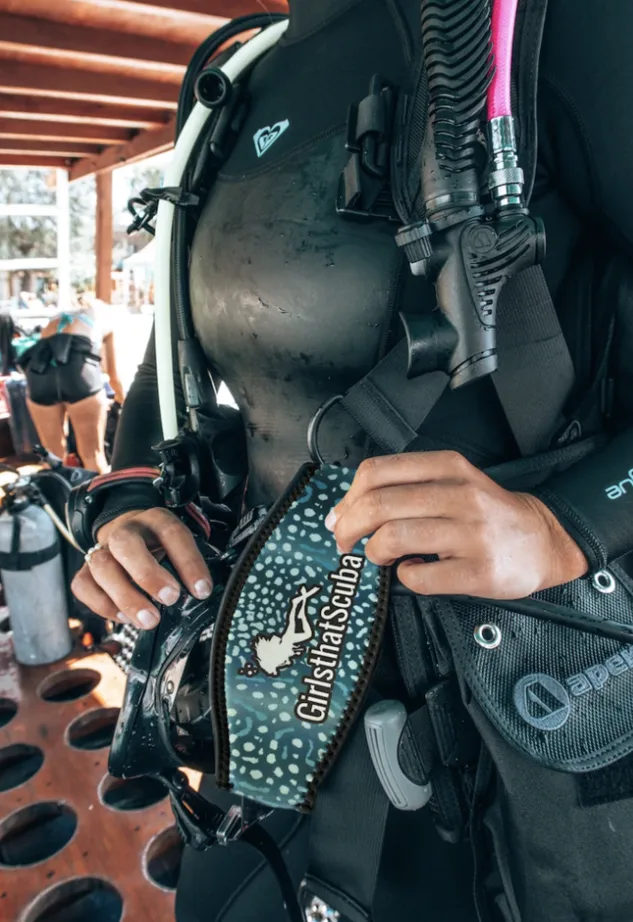 When you want to customise your scuba mask, a neoprene mask strap is your best friend. There are so many benefits to using a mask strap, including being able to recognise your mask a lot easier! These straps also make mask removal and replacement skills significantly easier, help to prevent the irritating pulling and breakage if you happen to have longer hair, and of course adding a neoprene mask strap means you can coordinate with the rest of your equipment colouring. Bonus points if it's one of our very own GTS mask straps, which is a great way for other Girls that Scuba members to recognise you as a member of the community – and with new unique marine designs you'll definitely stand out!
Clip on a scuba gear ID tag
If you're not here for colour coordination and you just want to know how to mark scuba gear in the most practical way, a scuba gear ID tag could be a great option for you. Stores such as DiveLogs create customisable tags which can be attached to equipment, particularly BCDs, to hold important information and identify your gear as yours. This can be extremely helpful if you need to carry emergency information or medical information when you're diving. They're also a great option for dive operators, as they can be used to mark rental equipment and each item can be given a unique ID number.
Opt for customised scuba equipment
If you have some cash to splash, many scuba brands offer customisable options of their best selling products so you can coordinate all of your gear. Items such as backplate and wing BCDs can be easily customised as you can build them yourself from the various components. The X-Deep range is highly recommended by our community, and nearly every part of their setup can be customised in colour to make a totally unique wing. The Zena Zeagle is another well loved BCD which can be heavily customised. Custom drysuits and wetsuits are also a great way of adding a splash of personality to your underwater "outfits".
You don't necessarily have to splurge on a totally custom setup, though. AquaLung are leading the way in interchangeable styles with the covers for their Rogue and Outlaw BCDs, and divers have been styling their regulator sets for years by making the most of colourful Miflex hoses. There are also lots of hose wraps and covers on offer, which is a simpler way of adding colour than changing the entire hose.
What have you done to customise your scuba gear? Share your setup in our GTS Facebook group, or find us @girlsthatscuba on Instagram and tag us in your stories for a chance to be featured on a Share Saturday!
---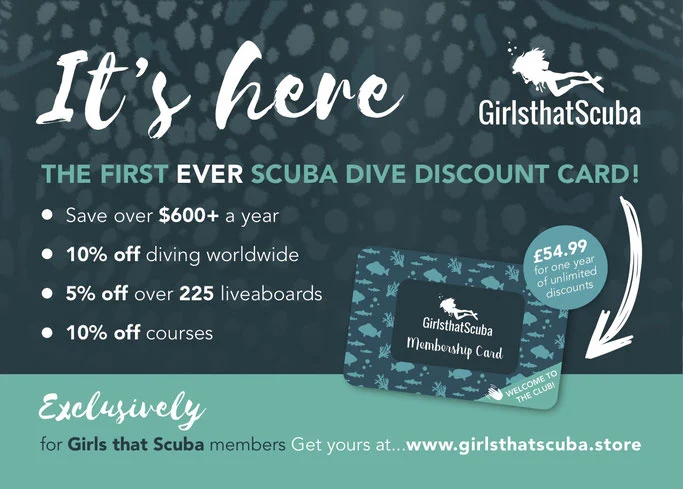 ---