We got our hands on one of Aqua Lungs dive computers the i770R, with a cutting-edge ultra-bright colour screen and a wireless Bluetooth connectivity, It's robust, functional, all with a compact design. But we need to put it to the test first, so we test it in all conditions over in Playa del Carmen in Mexico with Cenote Girl with a testing period of one month and 50 dives.
---
Aqua Lung i770R Dive Computer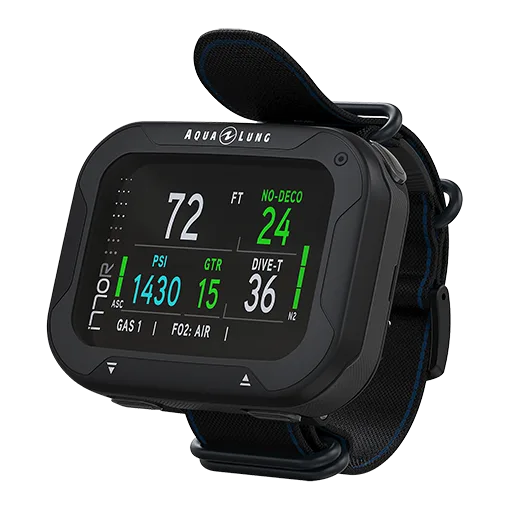 The most tech-savvy diver will appreciate the i770R's cutting-edge ultra-bright TFT* colour screen and its wireless Bluetooth connectivity packaged into a robust, functional, and compact design. Monitor all your information with the easy-to-use interface and intuitive 3-button navigation. Standard features include a rechargeable lithium battery, 3-axis full-tilt compass, easy three-button navigation, multiple gas capability and 4 operating modes.
Wirelessly manage your dive data and settings on your mobile device via the computer's Bluetooth connectivity and after your dive share your memories, stats, photos, and dive site on social media all through the free DiverLog+ app.
---
Aqua Lung i770R Dive Computer Review
Tamara is a a PADI IDC Staff instructor, scientific and technical diver and cenote guide in Playa del Carmen, Mexico, also a certified AIDA 3* freediver. She was able to try the Aqualung i770R in a variety of environments and conditions. During a testing period of one month I conducted 50 dives using only 50% of the battery life.
It is clear to me that this is a recreational computer with tec diving features. What does this mean? This computer is perfect for people diving a range of environments for fun while using some tec diving techniques or within the professional role of teaching recreational diving. Why? Because the battery life is excellent, it has a great display with large enough digits and letters that makes all information easy to read. I first set this computer to 60% brightness when in use and 10% when dimmed.
The computer comes with a removable strap that looks great but I later switched to the bungee option that comes with the computer too and worked better for me.
Membership holders get 10% off the i770R from scubastore.co.uk
---
Mixed gas settings
The i770r has a variety of features regarding gases and this is why I think this is a rec computer with tec components (and not a tec computer). We have the option of setting up this computer with different gas mixes up to 99% Oxygen but I discovered during testing that you can only set the first gas on the list as your starting gas. So, e.g. if Nitrox 32 is the second gas on the list and you forgot to move it to the #1position you won't be able to start your dive with that gas, instead you'll have to go to the gas in the #1 position and modify the percentage. I feel like being able to play a bit more with the gases positions (moving the gases up and down) would make this computer more versatile.
One thing that I found hard while using the i770r is that the buttons are a little stiff on the surface but this was made better in the water (think thanks to water pressure).
---
Freedive mode
Talking about freediving, this computer surprised me positively because the dim display at 10% only was more than enough to be able to read it during any free dive, even in the caverns (where it tends to be darker than in the ocean). This was a revelation!
At first I thought the size of the computer would be a downside for freediving but I can honestly say I dove comfortably without noticing it much and will continue using it for freediving too.
---
No deco limits
Talking about NDL (No deco limits) I only had a considerable difference with the other divers during two out of 50 dives – one was a stage deco dive and one was a deep wreck.
---
I recommend the i770R to…
Scuba instructors! Why? Because the screen is great, it allows you to use a chrono, it has a built in compass, and gas switch (if ever you forget to change on surface). This computer is sturdy and solid and looks like it can take a good amount of use before showing signs of it. And although I do not use gas pairing you could potentially monitor several gas consumptions simultaneously.
Recreational divers who are slowly getting into tec! I recommend this computer if you're an experienced diver and interested in Nitrox or getting curious about Advanced Nitrox. I recommend this to what I call 'Recreational Tec divers', it means you dive tec with recreational purposes so most likely doing easy tec dives with little deco or starting to learn and build experience without going on the hardcore tec only path.
Shipwreck lovers or cavern divers! Dark and gloomy environments aren't for everyone but if you love to dive in shadowy places this computer will give you the display features you need. Try it in the Mexican Cenotes for instance!
Night divers! I love diving at night but I wish I didn't have to turn my computer's light on every time I need to check the time. If this is something that has crossed your mind you'll be happy diving with the i770R.
Pictures by @sailormara
---
About the Author
Tamara is a PADI IDC Staff instructor, scientific and technical diver, certified AIDA 3* freediver, and cenote guide in Playa del Carmen, Mexico. You can follow her over on instagram at @cenote_girl
---
Membership holders get 10% off Aqua Lung from scubastore.co.uk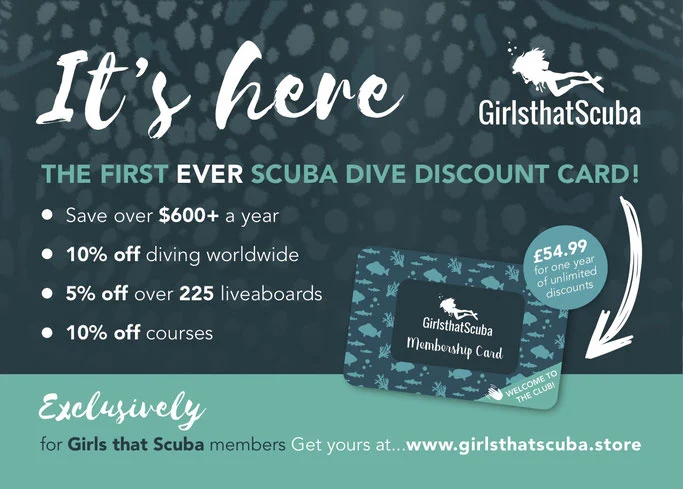 ---