Palau is a small country unknown to most outside of the dive world – an archipelago of 340 islands (70 in a fully protected marine reserve) it is situated in Micronesia, in the northwest Pacific Ocean roughly between the Philippines and Guam.
Within the dive community it is known as one of the world's top dive destinations – an underwater paradise so diverse & plentiful; home to the teeny tiny and the very large! No doubt due to Palau's Shark Sanctuary, a 600,000 sq km area (the size of France) in which commercial shark fishing is illegal. GTS moderator and contributor Weeze Christina Coulcher tells us everything you need to know about diving in Palau.
Liveaboard or shore diving in Palau?
Before we get into scuba diving in Palau you need to decide if you want to dive from a liveaboard or stay in a resort and do shore diving?
The most obvious advantage to a liveaboard is that you can typically do more dives each day (up to five sometimes) including sunset/night dives, where as land based operators usually have a maximum of three and you will be back mid afternoon.
Liveaboards tend to be more expensive at face value, and on the luxurious side, however there is not much cheap or budget accommodation in Palau and eating out is more expensive than many dive destinations so take this into consideration when working out the real cost of your trip.
Read: "Liveaboards vs Resrorts which one to choose"
There are many reputable dive operators in Palau for both liveaboards and day trips. Aside from the wreck dives most sites are 40 – 60 minutes boat ride from Koror town. For some these trips are tiresome, and for others they add to the experience, enjoying watching the sun rise on their way to an early morning dive – relaxing on their way back, taking in the incredible tropical paradise they find themselves in whilst naturally high off the dives they've just done!
GTS Recommends: Staying and diving on a liveaboard in Palau – find deals here.
How to get to Palau & things to know before you travel
Koror, where you will fly into, is Palau's main commercial centre and where most of the accommodation, restaurants, shops and bars are. In the central area most places can be visited by foot, and though as always, be aware of your surroundings and belongings, it is a fairly safe place to visit with a very low crime rate.
How to get to Palau: Five airlines fly to Palau; United Airlines, Delta Air, China Airlines, Korean Air and Asiana Airlines via Manila, Guam, Japan, Taipei and Korea.
Visas: Info below for guidance only – Always verify yourself with the relevant embassy to check if a visa is required in advance.
– All passport holders require a passport with at least 6 months validity.
– All visitors require to be able to show a return ticket
– Many nationalities are eligible for a free 30-day entry permit, with USA citizens allowed up to one year.
– A U$100 Palau Prestine Paradise Environmental Fee (PPEF) will be added into the cost of your airline ticket.
– Upon arrival you must sign the 'Palau Pledge' which is stamped into your passport and takes up a full page. To find out more visit the official Palau Pledge website.
Best dive sites in Palau
Blue Corner is Palau's most famous dive site, and one of the worlds' top ones – for very good reason. Usually you will hook in at the edge of the plateau at around 20m/60ft and just watch the sharky show unfold around you. With the changing tides & currents coupled with huge volumes of diverse marine life no experience will be the same – but each one promises to be nothing less than incredible.
Siaes Corner:
Less famous than Blue Corner it's another speculator drift dive, where you will hook in at a current swept corner (or on the plateau for less experienced divers) with the best action usually at 10-20m. The reef then descends vertically to around 50m below you. Grey Reef Sharks and large schools of jacks and barracudas are usually spotted, as well a variety of other tropical fish. The dive ends at a beautiful shallow coral garden home to large Hawksbill and Green Turtles.
Caverns & Caves
Blue Hole is a huge cavern near Blue Corner with the floor at 40m/120ft. You can enter through one of the four holes in the reef and the ambient light illuminating through makes awesome silhouettes in the bright blue water; great for photos, and leaves you finning through whilst admiring the fish and corals in the most peaceful, serene ambiance, trying to spot disco clams, flaming Scallops and a variety of nudibrancs in the cavern walls.
Siaes Tunnel's entrance is at 30m, with the exit to the spacious cavern at 25m, and so pushes the limits of recreational diving – it is very important to watch your no deco limits! However it is an amazing dive, free from currents and whether time is spotting the hidden critters living in the nooks and crannies of the walls or admiring the magnificent sea fans silhouetted by the rays of light shining through – it is a unique dive and experience/conditions allowing, one not be missed.
Chandelier Cave – A few minutes away from Koror is a limestone cave system made up of five caverns that are fascinating to explore. The name comes from the stalactites and stalagmites whose formations now resemble glittering chandeliers. The maximum depth is only 11m/36ft but make sure you bring a torch as certain parts of the cave are in darkness.
Drop offs
Big Drop-Off/Ngemelis Wall is considered by many to be one of the best wall dives in the world, and one of Jacques Cousteau's favourites. It drops to 285m/900feet, and the wall is filled with impressive colourful sponges and corals, home to an abundance of reef fish of all sizes, green and hawsbill turtles – but do not forget to look out in the blue for white tip and grey reef sharks.
New Drop Off is formed by two reef walls that meet too create a dramatic corner with a shallow plateau (10m/30ft), which then drops down to approx 120m/400ft. The dive is full of reef fish, (Pyramid Butterflyfish, Square Anthias, Moorish Idols, and Yellowtail Fusiliers to name a few…) and there are numerous enormous colourful gorgonian fans as well as an abundance of soft corals and sponges. Large Spanish mackerel are often seen cruising past alongside the sharks, however the currents here can be very strong and unpredictable.
Channels
German Channel is another one of Palau's most famous dives and the best place to spot Mantas during the mating season, between December and March. Named due to the German occupation of Palau when they blasted and dredged a channel connecting the ocean with the inner lagoon that created a nutrient & plankton rich current on the incoming tide. At this cleaning station you will likely see schooling sharks, eagle rays & an abundance of schools of jacks, barracudas, trevallies and snappers as well as garden eels in the sandy bottom, and cuttlefish in the shallows.
Ulong Channel is a natural shallow underwater channel that resembles a river. The bottom is only 13m/40ft and this exhilarating drift dive has so much variety that it is almost impossible to take it all in at once! Schools of sharks are common, including at the right time, baby sharks, as well as other pelagic creatures. The site is littered with hard and soft corals, as well as giant clams and an enormous lettuce coral. Sting Rays, Jacks, Snappers, Barracuda and Batfish are often stationed at the mouth of the Channel. However, be wary of potentially nesting Titan and Yellow Margin Triggerfish – who are extremely protective and territorial.
WW2 Wrecks
With ten WWII wrecks (cargo ships, navy destroyers, transport vessels) and two sea planes wreck divering enthusiasts are spoilt for choice in Palau, many of them in great condition, easily accessible and with the ability to penetrate areas such as the engine rooms.
Iro Maru is one of the most popular wrecks in Palau, a Japanese oil supply ship located in blue waters clear to Koro harbor, sat at 20m/65ft. Descending via the mooring line to the coral encrusted bow and gun mount to start exploring the wreck, home to many large groupers and batfish.
Chuyo Maru is a Japanese coastal freighter that lies upright with her depth at 30m/90ft. Inside the bridge you can see the remains of the brass compass and ship's telegraph and the guns on her stern deck are clearly visible. Home to nudibranch, scorpionfish, pipefish, stonefish, crustaceans and a variety of tropical fish.
Jake's Sea Plane is a 3-seat Japanese Navy Floatplane resting at 15m/45ft encrusted with hard and soft corals and hosting Batfish, Lionfish, Crocodile fish, 6-banded Angelfish, Big-Eye Trevallies and schooling Yellowtail Fusiliers.
Peleliu Islands
Famous for the epic WWII battle that took place in 1941 the dives sites around Peleliu Islands, in Southern Palau boast more of the same incredible experiences and creatures, large and small.
Peleliu Wall & Cut are the most famous, the latter with the strongest currents due to converging ocean currents flowing around the archipelago, and the wall being one of the deepest and most beautiful in Palau with deep canyons, crevices and caves cut into the wall. Both are abundant with life, full of pelagic species – sharks, jacks, barracuda, rainbow runners, snappers, tuna and sweetlips and a huge number of tropical fish. On rare occasions, Sailfish, Marlin, Bull sharks, Silver Tips, Hammerheads, Tiger sharks, Sperm Whales and Orcas have been spotted at these sites.
Jellyfish Lake
Not a dive site but a must for any diver visiting Palau! Re-opened in 2019, it is a 12,000-year-old lake that requires a short, but quite steep walk from the small pier. With beautiful and tranquil surroundings it is easy to get yourself into quite a meditative state swimming and snorkeling slowly amongst the thousands of non-stinging golden jellyfish. A very, unique experience not to be missed.
More information on Palau
Accommodation – There is a fair amount of accommodation in Palau, but nothing for the budget backpacker. At the lower end you will be looking at approx. £50/U$65 per night for a basic double room. There are a lot of resorts to choose from, some very luxurious and expensive, so all depends on your budget!
Find accommodation in Palau here
Restaurants/Bars
Most restaurants & nightlife are situated in the central area of Koror main island, on the Main Street (which itself is very large) or along the seafront of the smaller Malakal Island, accessible via transport bridge. There are a variety of cuisines, though generally revolved around seafood, American style dining and also Asian food (Japanese, Thai, Indian, Chinese.) The quality varies a lot, so best to read reviews and ask around! There is a fantastic Italian Gelato Shop, L'Amarena Gelato Shop, that also has non-dairy options.
Languages: Palauan and English are the official languages of the Republic of Palau. As a dive tourist you will always be able to communicate in English. Sometimes Tagalog, Japanese and Mandarin are spoken too.
Currency: US Dollar ($). Most places accept major credit cards and there are many ATMs, but with a poor exchange rate it is advisable to exchange cash before arrival.
Weather: Palau has a warm climate all year round with an air temperature between 24°C/75°F and 32°C / 90°F. However there is a rainy season and the wettest months are between July to October.
Water Temperature: Always fairly warm, generally between 26°C/81°F and 30°C /86°F For many a 3mm long wetsuit will suffice, but everyone is different so take into account your dive plan and how cold you usually get!
Best time to go: The visibility is pretty amazing all year round, but whilst it is often 40m+ (aside from the wreck dives) during July to Sept it can drop to around 15-20m due to heavier rains and stronger winds. Though you can dive in Palau all year round the best conditions exist between November and April.
Others things to do in Palau
Aside from Jellyfish Lake there are a lot of non scuba acitivies in Palau. A visit to Peleliu island is a fascinating day out to learn about the bloody battles for Palau in World War Two. Or if you need more aqua time you could visit Kayangel Atoll or the Rock Islands for snorkeling, kayaking and a general chill out day. The Ngardmau Waterfall in Babeldaob is the largest waterfall in Palau, at 30m tall. Koror also houses two museums on local history and culture; the Belau National Museum and the Etpison Museum.
---
Weeze went on her Palau trip with Insider Divers who run trips to Palau throughout the year – if you are a GTS membership card holder you will get $100 off your first trip!
---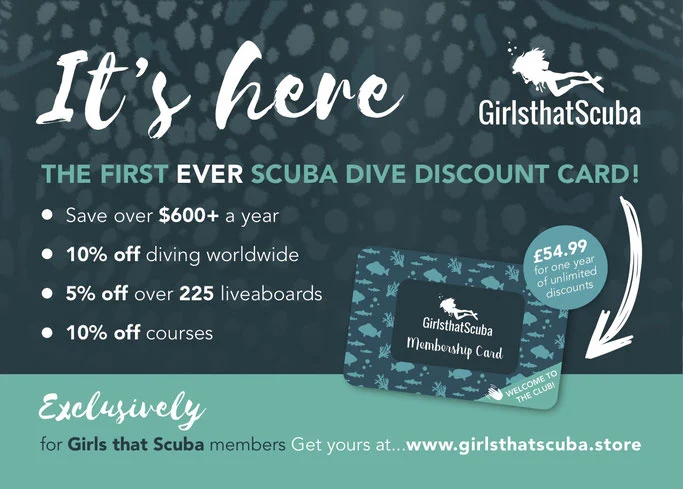 ---
About the Author
Weeze, originally from Hong Kong is a GTS moderator and Divemaster. Not only does she love to explore the underwater world, but up top too, especially learning about local cultures and social history whilst seeking out vegan ice cream! A Singer-Songer writer, she also writes about her adventures in her blog Weeze x Christina, as well as sharing photos on her Instagram.