You're in the market for your first dive computer or are looking to upgrade your current dive computer! It's a question we get asked a lot with the Girls that Scuba community, so with everything we've learnt in our years of diving and together with some research we've put together a list of some the best scuba dive computers that should definitely be on your radar! Happy shopping!
Most popular dive computer within Girls that Scuba
We recently did a poll within GTS on our favourite dive computers and the D4i came out on top to no surprise. The Suunto D4i Novo is the latest version of the lightweight, compact and great all round dive computer. Function wise the D4i Novo has all the same features and abilities as the original D4i but Suunto have spent time improving the aesthetics to make the Novo stylish.
Carbon fibre housing
Mineral glass face
3 dive modes : Air, nitrox, free
Wireless transmitter option – 300 bar
Free dive mode samples 3 times a second
Depth notification
Surface interval alarm
Resettable timer in dive mode
140 hour log book memory
Day history and lifetime history
Dive profile graph in logbook
Dual time
Alarm clock
Stopwatch
---
Best Beginner Computer
Whether you're just starting out on your diving journey or looking to explore new underwater adventures, Suunto Zoop Novo has everything you need. With your easy to understand key dive data available at a glance on the big, super-bright backlit display, all you need to do is suit up, dive down, and enjoy the view. This simple to use dive computer includes full decompression capabilities, five dive modes (Air, Nitrox, Gauge, Free and Off) and straight-forward, menu-based Suunto user interface. This is one of the most common beginner dive computers in dive centres all over the world!
---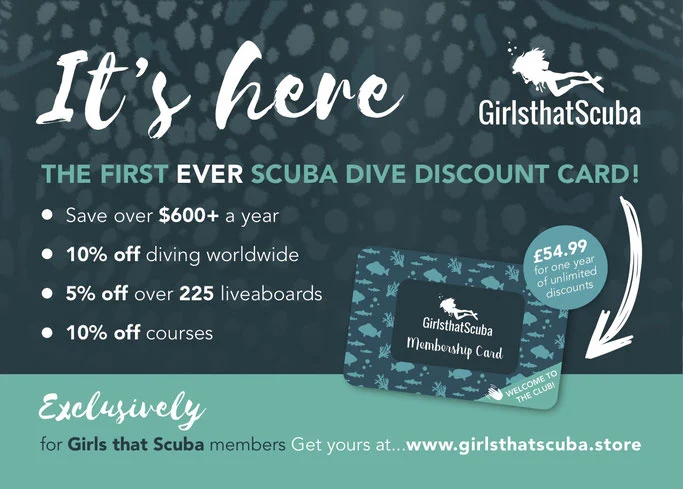 ---
Best Budget Computers
A watch sizes wrist computer that has won SCUBALAB's Best Buy Award, full of features suitable for entry-advanced divers. Easy to use, light and sporty the Smart computer can stay on your wrist at the gym or on the dive site.
---
COSMIQ+ by Deepblu
The COSMIQ was one of the first dive computers we reviewed – you can read that full review here. We think it's a great budget dive computer with all the features you need.
Measures all vital dive data, performs decompression and saturation/desaturation calculations, for Standard Air and Nitrox dives.
Three Safety Factor settings for the decompression algorithm: Conservative, Normal or Progressive
Adjustable settings for Nitrox diving between 21% and 40%
Dive Plan function for planning dives in advance
Freedive Mode built specifically for apnea/freediving
Bottom Timer setting with current depth gauge and overall runtime, and resettable stage time and average depth
Sound and visual alarm warnings
Get free shipping worldwide when you are a member of our GTS discount platform
---
Best Technical Computer
Shearwater Perdix AI Dive Computer
A colour screen technical dive computer with a user changeable battery and customisable screen as well as optional Wireless Air Integration. Smaller and more streamlined than the tried and trusted Petrel the Perdix has most of the same features but for a few small differences.
Depth, time and oxygen sensor display
Bühlmann decompression model with gradient factors conservatism Optional
Wireless pressure monitoring of 1 or 2 scuba tanks.
Units in PSI or Bar.
Flexible display setup.
Optional Gas Time Remaining (GTR) and Surface Air Consumption (SAC) rate based on one of the tanks.
VPM-B decompression model
Imperial and metric displays
A menu system that adapts to diving status
Automatic turn off after 15 minutes on the surface
Depth sensor functions past 300msw, crush pressure rating is 260msw
---
Best scuba and freediving combo computer
The Suunto D5 Dive Computer is a watch sized colour screen dive computer made for the active travelling diver. The colourful screen makes it easy to understand the information it's telling you and you can read it in all lights. The built in rechargeable battery means you never have to bring it back for a battery change and you can just top it up when you need to with a powered USB port. We love the freediving mode on this computer as it is so bright, so detailed and gives us a freedive profile. We also love how many colours the interchangeable straps come in!
---
Best "Splash the cash" Computer
Suunto DX
The Suunto DX Dive Computer with Elastomer is the pinnacle at the top of Suunto's Dive Range. Super powerful the DX is the first small format advanced watch dive computer to support rebreathers. It is a non monitoring setpoint computer that is able to support any make of rebreather but also provides full open circuit recreational and technical diving.
New, advanced Suunto Fused™ RGBM for CCR, technical and recreational diving
Trimix support including helium and oxygen
Gas switching between up to eight gases
3D tilt-compensated digital compass
Five modes: CCR, air, mixed gas, gauge, and off
Optional wireless air integration
Built-in dive planner
Detailed graphical logs and dive data on your computer using Suunto DM5 software
---
Descent Mk1
Whether you dive with or without tanks, in saltwater or fresh water, breathing nitrox, trimix or holding your breath — Descent Mk1 is the intuitive, do-it-all dive computer you've been waiting for. It's the first watch-sized dive computer to offer surface GPS with full-colour onscreen mapping and location reference — so you can easily mark your dive entry and exit points
Premium full-featured dive computer with surface GPS in a sleek watch-style design; with bright 1.2" colour display and TOPO mapping
Built-in sensors include 3-axis compass, gyroscope and barometric altimeter as well as GPS and GLONASS capability that lets you mark your dive entry and exit points1 for surface GPS
Choose modes for single and multiple gas dives (including nitrox and trimix), gauge, apnoea and closed circuit rebreather (CCR); plan your dives directly on the device
Dive log lets you store and review data from up to 200 dives
Features Elevate™ wrist heart rate technology2 with multisport activity profiles, performance metrics and smart notifications
Battery life: up to 19 days in watch mode, 10 days in smartwatch mode, 40 hours in dive mode and 20 hours in GPS mode4
---
Dive Watch
Not all dive computers are easy to see the time, and sometimes we just want something to simply tell us what the time is without pressing any buttons – as well as one we can wear in and out the water. We love Abingdon watches for a number of reasons. Number 1 being it is founded by kick-ass GTS member Abingdon who is a pilot and adventurer, she designs these watches for women in sports usually dominated by men. Her passion for female empowerment and diving go hand in hand helping her design these beautiful dive watches. Good down to 660ft and beautifully built with it's Mother-of-Pearl dial and lightweight titanium case it's an absolute beauty and compliments our dive kit so well. Abingdon dive watches offer GTS membership holders 10% off their whole collection – saving you a lot of $$!
Poll results within GTS group
---
---